We all loved cycling as kids, we do it and love it now as grownups but for probably different reasons the most popular one being to get your heart racing. Many among us love to use the bike as a mode of travel thanks to great city bike infrastructure or connect with nature by biking in the mountains. No matter what your reason to bike is, there are bikes for all sorts of roads, functionality, and price.
With so many brands in the market to choose from it can get overwhelming to choose the right bike and brand. To make it easier for you to choose the right bike we have shortlisted the Top Best Bike Brands in 2022. These brands offer hybrids, mountains, roads, and even e-bikes to choose from.
Read along and choose the one that suits your needs and budget the best.
1. 3T Bikes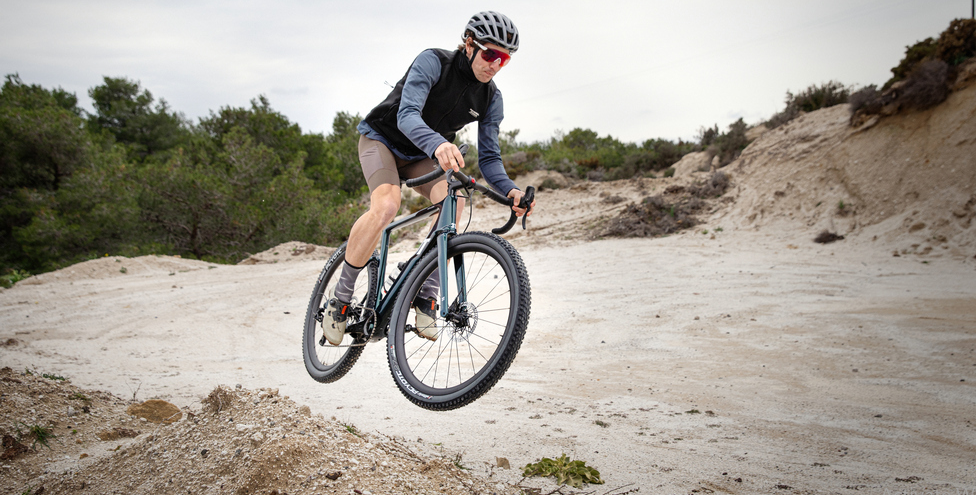 3T bikes originally started as a bicycle parts company which was founded in 1961 in Italy. The brand uses carbon fiber composite to manufacture its components like handlebars, stems, and cranksets since 1990. It was only in 2016 that they released their first bicycle The Exploro a gravel bike, which they are now known for. The brand currently has 3T Gravel Bikes, and 3T Road Bikes but has a name in the industry for the former. It also manufactures components, accessories, and clothing that are available worldwide.
Though the company started by manufacturing bicycle parts it has quickly made quite a name for itself in the cycling world with its gravel bikes. The brand's first road bike 3T Strada has won many awards and accolades from leading cycling magazines. 3T is a renowned name in the professional cycling teams and Cycling World Tour has they have been sponsors for both in the past.
Though the company started by manufacturing bicycle parts it has quickly made quite a name for itself in the cycling world with its gravel bikes. The brand's first road bike 3T Strada has won many awards and accolades from leading cycling magazines. 3T is a renowned name in the professional cycling teams and Cycling World Tour has they have been sponsors for both in the past.
The starting range of their bikes is $3,600 for a fully built bike. Their bikes are on the expensive side but are worth your investment.
Their best-selling bike,
The Exploro Pro Rival for $3,599 is a great bike to start exploring on and off-road. The gravel bike is aerodynamically designed to cheat the wind and provided a comfortable and agile ride across different types of terrain. The bike has a carbon fiber frame and hydraulic disc brakes.
Visit Site
2. Santa Cruz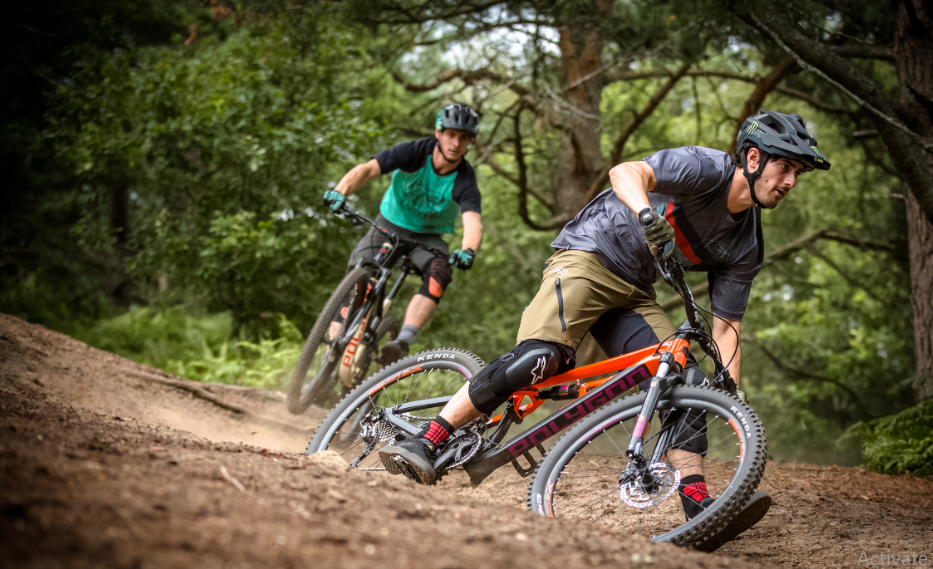 Santa Cruz Bicycles was founded in 1994 in a single-car garage in Santa Cruz, California by skateboarding legend Rob Roskopp. The first ever bike made by them was The Tamzon, a single pivot dual suspension mountain bike that was quite the rage back then. Since then, they have manufactured a wide range of high-performance mountain bikes.
All their bikes are made from either carbon fiber or aluminum with their advanced VPP technology on all full suspension models and hardtails. Their bikes are available with a wide range of component and suspension options you can choose from, the bikes are hand assembled at the California factory.
With the philosophy of creating the best bikes to meet every rider's expectation, they use high-end features on all of their bikes. This makes their bikes expensive in comparison to other brands, but are preferred bikes by riders for the convenience they offer while completing various mountain biking techniques. That being true all their bikes are durable, long-lasting, reliable, serviceable, and come with a lifetime warranty.
Santa Cruz only makes mountain bikes that are made from carbon fiber and aluminum, their frames are made in Taiwan and China, which are imported from there and later assembled in their factory in California. The price range varies from $2,500 to $10,000+.
One of their best-selling bikes is,
CHAMELEON is an all-rounder mountain bike, which is great to climb up and descending any trail. The bike can be customized and adjusted according to the trail or roads you wish to ride. The carbon fiber bike is lighter, faster, durable, and flexible which can be adjusted. It can be ridden on a wide range of terrains, at different speeds priced at $2599.
Visit Site
3. Schwinn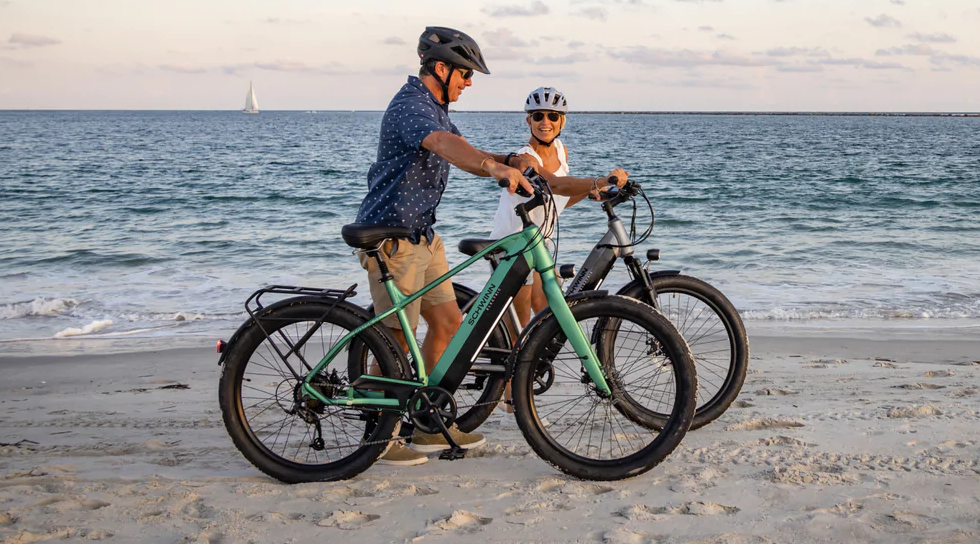 Schwinn is one of the oldest bicycle manufacturers based in Chicago since 1895. The brand Schwinn has won many hearts for over a century now and since it started and has seen it all. Since the time it started Schwinn has always adapted to the current trend and brought out some of the best-selling bikes. One of the recent collaborations they did was for kid's bike with the hit series Stranger Things and released "Mike's Bike".
Choosing a bike with Schwinn can be easy as they have a bike for all types of riders. You can choose from a cruiser, e-bike, hybrid, mountain bike, road bike, or even adult tricycles. Just like the other brands they also make their gear, and accessories to match their bikes.
The bike ranges from $100 for kids bikes to $1000 for adult bikes.
One of the best-selling bikes is,
Wayfarer Step-Thru which is your everyday bicycle to ride along in the neighborhood or the beach.
It has the Schwinn steel retro city frame and fork with fenders, step-thru frame, and linear-pull
brakes. The bike is available in vibrant colors for $370.
Visit Site
4. Jamis Bikes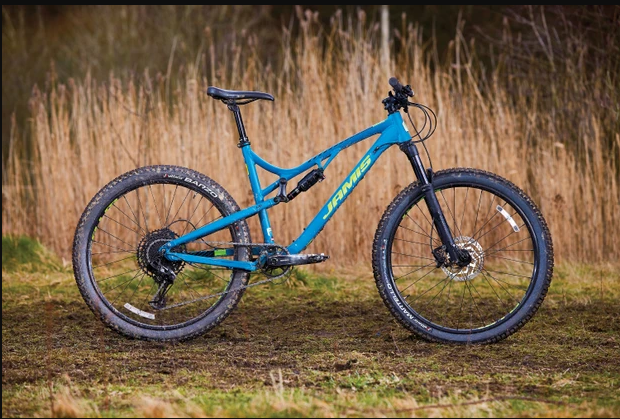 Jamis Bikes was founded in 1979 when Ron Jamis introduced one of the first beach cruisers the "Earth Cruiser" which was a re-designed and re-engineered cruiser that started the beach cruiser moment. The 80's saw some more cruisers, mountain bikes, and finally the road bikes late in the 80'sbeing launched by Jamies.
Over the year Jamis has built superbikes that have won many podiums at mountain bike events and road races. The company is devoted to making the best bikes that are light and easy to ride which even include cruisers and kid's bikes. While Jamis started with Cruisers now they also make Full Suspension MTBs, Hardtails, Road Bikes, Hybrid, and Recreational bikes.
Jamis has many awards and accolades over the years, they have won the Best Value Full Suspension bike between the years 2001 and 2005 which was hosted by a famous magazine. The Dakar Comp and Dakar XLT won Mountain Biking Magazines Bike of the Year and Best All Mountain Bikes Awards.
Jamis Bikes are priced at $1000 upwards to $10,000.
One of their best-selling bikes is,
Renegade Series by Jamis a versatile road bike made to win races. The bike has a finely tuned
frame, and fork design along with hydraulic disk brakes that maximize handling and comfort whether you are riding the road or exploring backcountry wilderness. The bike is available in fiber, steel, and
aluminum frame from $1000 to $4000.
Visit Site
5. Co-Op Cycles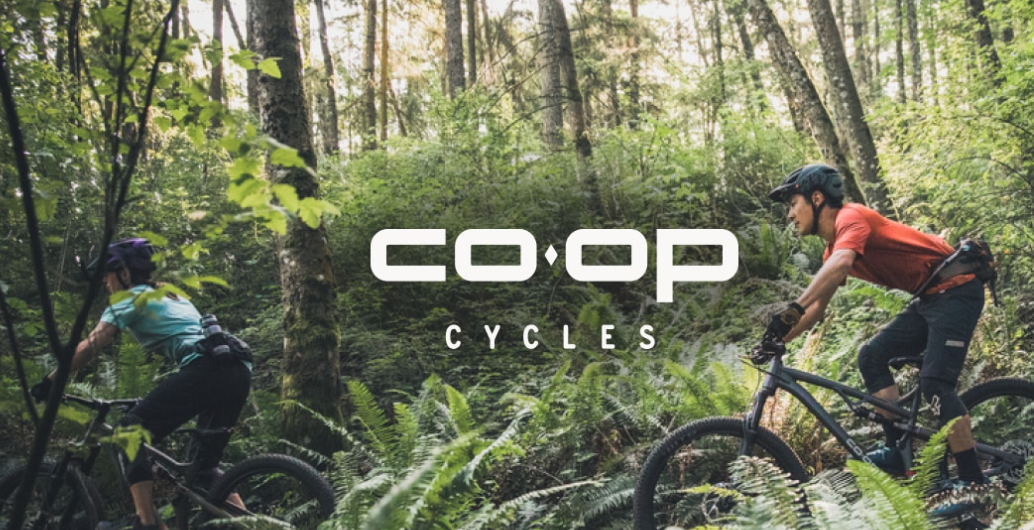 Co-Op Cycles was created by REI in 2017 when the brand overhauled its former bicycle line with a focus on delivering a variety of different bikes. The line of bikes Co-Op offers now is a variety of road bikes, touring bikes, and kids bikes but their main focus has always been on trail bikes being an outdoor company.
One of the main reasons Co-Op bikes are one of the highest sold bikes is that Co-Op Cycles controls the complete process of designing, manufacturing, and selling the cycles which gives them the opportunity to offer lower prices which in return attracts customers. Another reason for the bikes to stand out is the frame is standard and step-through style which categorizes the bikes as Unisex.
The brand has a perfect balance between quality and pricing along with versatile bikes for all ages which makes it one of the most loved brands. Currently, Co-Op offers hybrid, road, mountain, kids, and E-bikes. The brand also offers accessories, parts, and clothing.
As the brand focuses on binger and mid-level cycling enthusiasts their pricing is reasonable. The pricing starts at $600 up to $3,500.
Their best-selling bike is,
Co-op cycles DRT 1.1 Bike is a mountain bike perfect for beginners stepping into the world of mountain biking. It's a hardtail bike, with an aluminum frame, and hydraulic disc brakes. The bike is available in both men's and women-specific models for $599.
Visit Site
6. Cannondale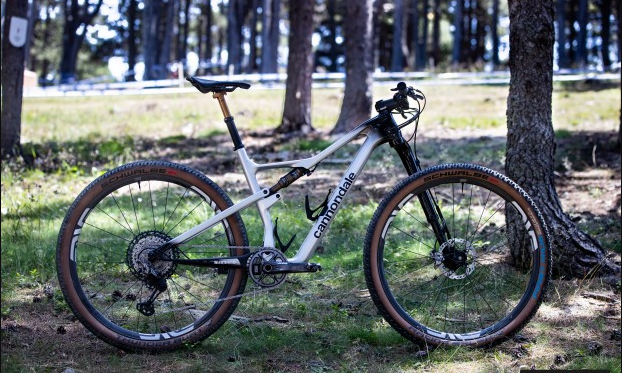 Cannondale was founded in 1971 and since has become the most popular cycle brand in the world. From the very beginning, the founders broke stereotypes and designed their bikes with pioneering materials, technology, and ergonomics. They were the first to use aluminum and carbon fiber in bike production. Cause of the innovative designs and features the brand is a favorite among professional riders.
The brand has a rich history with road bikes and mountain bikes and many of its bikes have won numerous awards. Currently, the brand's road bikes are favorites among professional teams competing in the Tour de France which shows the brand's presence worldwide.
Few of the award-winning bikes of Cannondale are,
The Cannondale SuperSix Evo won the Road Bike of the year 2020.
Scalpel Carbon SE 1 won the Design & Innovation Award 2021
Topstone Neo Carbon Lefty 3 won the Design & Innovation Award 2021.
Cannondale offers a variety of bikes to choose from for all types of cycle enthusiasts. Their range of cycles includes road bikes, mountain bikes, active bikes, electric bikes, and kid's bikes. Keeping in mind the cutting-edge technology, innovation, and design of the bikes they are priced higher than their competitors. The bike ranges from $1000 goes up to $13000.
One of their best-selling bikes is,
Topstone Carbon Lefty 3 is an award-winning gravel bike. The dual suspension makes the bike perfect for off-road and on-road riding. The bike is priced at $4,250.
Visit Site
7. Kestrel Bikes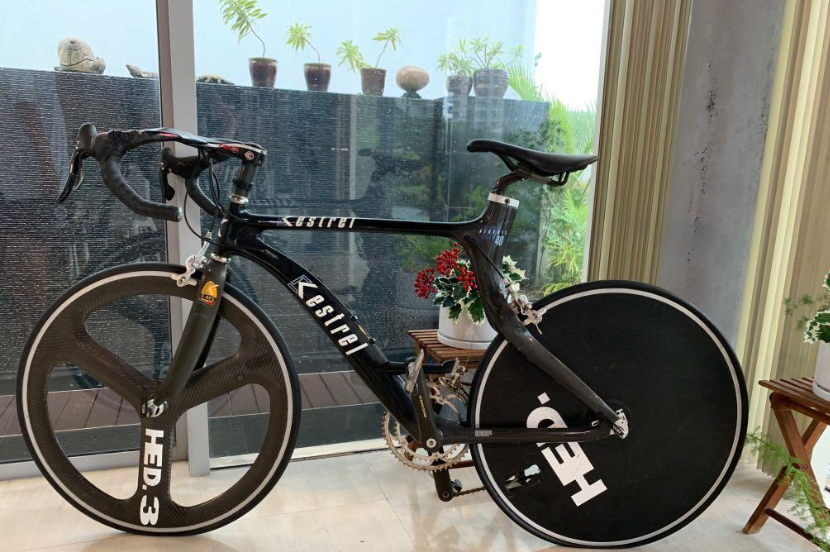 Kestrel Bikes is an all-American brand that was founded in 1986 with a mission to make the lightest road bike. With the vision in mind, Kestrel launched their first bike the Kestrel 4000 Road Bike which was the world's first all-carbon composite frame. The following year the brand launched the world's first all-carbon mountain bike. Since then the brand has launched high-end innovative bikes which are designed to elevate the biking experience of riders.
Kestrel Bikes are best suited for triathlons and road racing. This can be seen in their partnerships with professional winning athletes in triathlons and sponsoring Olympians. In 2011 Kestrel Bikes were used in international Pro Tour events where the winner Juan Jose Cobo won the race riding a Kestrel.
Kestrel is known to produce high-end road bikes, triathlon bikes, and mountain bikes. Having said that their bikes fall on the expensive side, but they do offer some cost-friendly models for beginners. Their bikes are priced from $150up to $9000.
One of their best-selling bikes is,
The Talon X Series is the bike for triathlon training. The Talon was launched in 2015 and is the top model in triathlon and racing bikes. The aerodynamic bike is fast, and agile with modern features made to win races. The Series has three variants which start at $1800 for the entry level and the expert level priced at $3999.
Visit Site
8. Pivot Cycles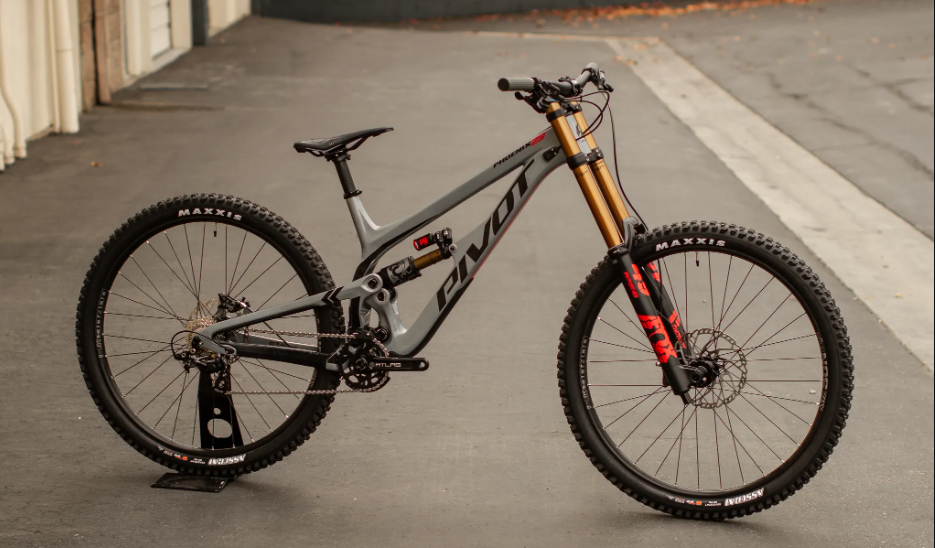 Pivot Cycles is an American brand which is founded by Chris Cocalis with a passion for bicycle innovation in 2007. The brand makes high-end mountain bikes for expert and competitive mountain bikers. The brand is one of the few which has licensed the DW-link suspension. Their bikes are known for quality and innovation in mountain bikes for racing and avid mountain bikers.
Over the years the brand has also started making gravel bikes, and e-bikes. But there are primarily focused on Mountain Bikes with a full representation of them in different categories. Their lineup consists of all – mountain, trail, enduro, DH, dirt jump, fat, gravel, XC, and e-bikes. All of their bikes are manufactured out of carbon fiber except their Dirt Jump bike which is made with steel.
Pivot sponsors quite a few professional riders one of them being Bernard Kerr who is a Downhill World Cup Racer and has won Red Bull Hardline twice with the recent win being in 2019.
Keeping in mind the quality and innovation the brand offers the bikes are priced moderately and can be brought by anyone. They also sell their apparel, accessories, and small parts. The bikes are priced anywhere between $3000 and go up to $16,500.
The best-selling bike from Pivot is,
XC Series is one of the lightest and fastest bikes designed to win races. This range includes both hardtail and full suspension bikes. They have three bikes on offer in this series which are Mach 4 SL, LES SL, and LES 27.5.
Visit Site
9. Rad Power Bikes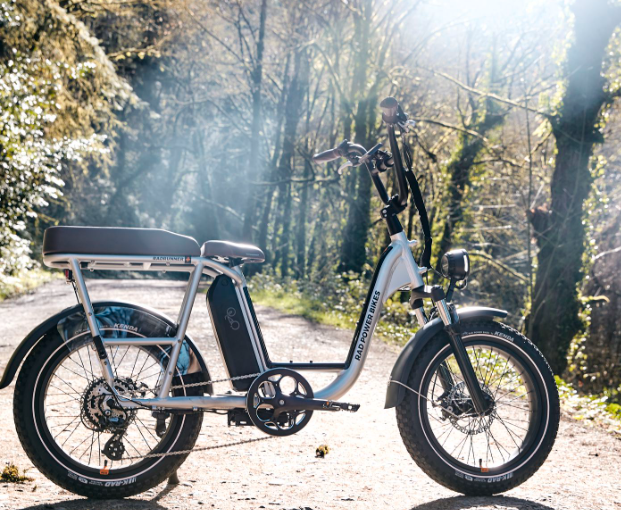 Rad Power Bikes is an e-bike brand founded in 2007 that specializes in making unique electric bikes that everyone can afford. In a short period, the brand has become one of the best-selling e-bike brands in the USA. The Seattle-based company started in a garage and now is the fastest growing electric company in the world.
The brand is direct to the consumer that builds e-bikes suitable for ordinary people, which they can use for everyday commute or have and save up in the long run. As the brand only concentrates on e-bikes all its focus is on improving the concept, design, and technology of the bikes.
Currently, the different categories of bikes they offer are off-road, cargo & utility, city& commuter, step-tru, high-step, and folding. All of these bikes come loaded with unique features but are best known for their 750 W motor, with high-capacity batteries.
Rad Power bikes have won the hearts of its customers which is often reflected in the raving reviews on their bikes. Their bikes are moderately priced and of14-day day free trial 1-year year warranty.
Their best-selling bikes are from the Electric City & Commuter Bikes category which are custom designed for city and commuter riding. The bike in this category features medal assist, motor-assist speed up to 20 mph, and up to 50+ miles of charge on the battery.
The bike is available in four styles which are priced from $1,199 up to $1,999.
Visit Site
10. State Bicycle Co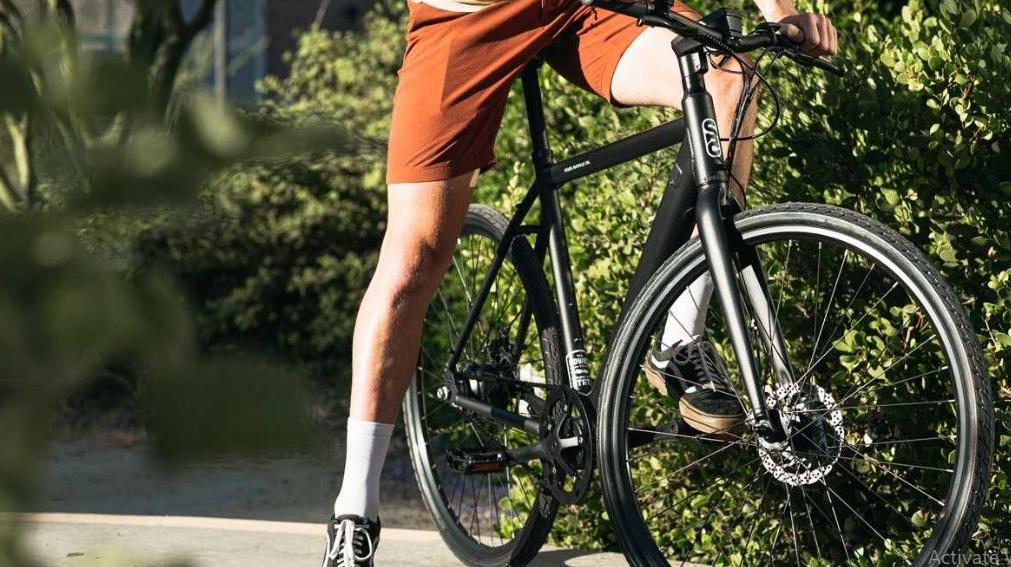 State Bicycle Co was founded in 2009 based out of Phoenix, Arizona. They are known for their fixed gear bicycles but more recently expanded into various styles of bikes, parts, components accessories, and apparel. They are known for their stylish bikes made with high-quality goods at the best affordable prices. State Bicycle Co only make limited edition bikes that stand out with the unique design and color of their bikes, once the last of the bike leaves the warehouse they retire the model which makes them head turners.
Over the years SBC has made a name for themselves as they have consistently made high-quality bikes at affordable prices which have helped them become a favorite among riders. It's also one of the reasons they have such high positive reviews. You can get your hands on an SBC in the US and around the world.
One of the reasons SBC stands out is that they have its in-house components, including individual components, a great visual representation of its bikes for customers to feel the bike online, and the thematic models with unique colors which they create with various brand collaborations.
The starting price of State Bicycle Co is $399 and upwards all their bikes come with a 5-year warranty. Do check out their Warehouse Deals to get amazing discounts on bikes, parts, accessories, and clothing.
The best-selling bike from State Bicycle Co,
The CORE LINE fixed-gear single-speed bicycles
This affordable no maintenance bike is great for first-time cyclists and great for riding on pavements and flat roads.
Visit Site