Here's where one of the leading trendsetters comes into play. The world has only now begun to discover the healing power of crystals, something which people from the East like India knew long along. It's now internationally renowned and sought after even by celebrities like Lady Gaga, Katy Perry and Victoria Beckham who carry them for luck, good health and safety.
What actually is Crystal Healing and how does it help you?
Crystal healing is an alternative technique where crystals and other stones are used to cure ailments, protect against diseases and provide good luck as well. It is believed that crystals act as conduits for healing — allowing positive, healing energy to flow into the body as negative, disease-causing energy flows out.
In crystal healing, each stone is assigned various properties. They help you in the following ways:
Promote physical, emotional and spiritual healing
Free the body from diseases
Alleviates Stress
Improves Luck
Improves Concentration and Creativity(Firmly endorsed by Hollywood stars)
How would you benefit from Crystal Healing Affiliate Programs?
According to a leading editor Anna Magee of Healthista, the search for crystal healing is up by almost 40% in the last 4 years.
Since it involves healing processes just like Reiki, it includes things like gemstone-infused skin care products and hence top brands like Aveda are also getting on board thereby making it a huge selling point.
The fashion industry could not be far behind to endorse this trend especially when it has been promoted by the like of singer Adele, model Kate Moss etc. Dior incorporated the 'Motherpeace' symbol and constellations and crystal healing jewelry has also found its way to the catwalk at Marni and Kenzo. While the West has been slow to catch on, it's indeed party time for crystal healing and this fascination could spill over into the affiliate programs.
It's been noted by experts that people look online in most cases to purchase healing crystals and for resolution of their problems through alternative methods of healing. Hence it makes sense to partner for healing crystal affiliate programs which offers one of the biggest commissions.
Who could benefit from Crystal Healing Affiliate Programs?
Just about anyone can partner for these programs but bloggers who create content on alternate methods of healing, holistic lifestyle, health, wellbeing, and cosmos related articles, astrology, and even fashion and beauty can benefit financially from the Crystal healing Buzz.
1. Conscious items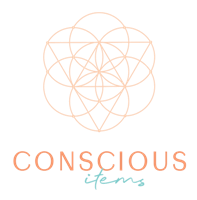 Conscious items was started by its founders for the people to bless them with the real and ultimate power of the crystal and stones. Conscious items offer you a variety of finest crystals, gems, and natural stones that possess the extreme power to turn the mystic journey of your life. From apatite to quartz, there are a lot of options that are handpicked for you to turn your life more focused, purposeful, and prosperous. You can talk to an expert to find a suitable crystal or natural stone that will prove to be helpful to flush out the negativity from your life.
Affiliate Program Details of Conscious Items:
Join the Conscious item affiliate program that is committed to providing unmatched services to the affiliates and provides amazing advantage from the direct sales of the products.
Commission :
20% commission on Every Successful referral.
Average Order Value expected to be around 80 USD.
Click for Conscious Items Affiliate Program here
2. Energy Muse


When founder Heather, first started Energy Muse, she combined the crystal energy of jade, ancient Chinese symbolism, and numerology and created the Prosperity Necklace. They noticed visible differences in their life and that's how Energy Muse began. When we combine the healing properties of crystals with a mindful effort to evolve, we can finally embark on the spiritual path toward the person we were always meant to be. Here you get crystals to be your muse.
Affiliate Program Details of Energy Muse:
The Energy Muse Affiliate program helps you to make the commission when you refer sales from your website to www.energymuse.com.You receive a 6% commission for every item purchased through your clients you direct towards the Energy Muse site.
Commission :
6% commission
Higher rates can be negotiated if high-volume is achieved.
Click for Energy Muse Affiliate Program here
3. Sage Goddess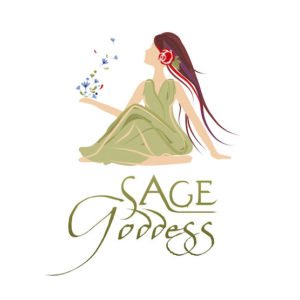 Sage Goddess was founded by Athena Perrakis in 2011 and they offer a wide array of crystals and other sacred items to enhance your spiritual practice. At Sage Goddess, they carry a variety of natural tones, gem carvings, crystal-infused fragrance, smudge bundles, and crystal infused bath and body products, magical texts, sacred tools, and more. They also offer online classes, taught by Athena, to learn tarot, practice spiritual leadership, and empower yourself through goddess archetypes.
Affiliate Program Details of Sage Goddess
Join as a partner for the Sage Goddess affiliate program which has made a commitment to provide the finest direct sales experience backed by impeccable service to its affiliates.
Commission :
Affiliates receive 7% commission on any directly referred sales
Join here for Sage Goddess affiliate program
4. The Crystal Healing Shop


The Crystal Healing Shop is the largest retail supplier of Healing Crystals and Gemstones in the Republic of Ireland. They stock over 500 Natural Crystals, Minerals, Gemstones as well as Gemstone Jewellery for use in Crystal Healing and offer Low-Cost Worldwide Shipping.
Affiliate Program Details of Crystal Healing Shop
Their popularity worldwide is visible to anyone and it is for this reason that customers choose them over any other store for healing crystals. When you subscribe to their affiliate program, you can be sure you will get a sizable commission for each sale through your site.
Commission:
Get High Commissions on all orders
Register here for The Crystal Healing Shop affiliate program
5. Lotus Living Group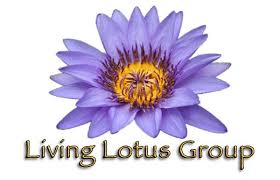 The Lotus Living Group helps with weekly meditations, workshops, and sound healing sessions or through the one-on-one experiences of individual reiki and life-coaching. They are all for crystal healing and provide classes on the same.
Affiliate Program Details of Lotus Living Group
Join their affiliate program as partners and get the best possible revenue today.
Commission :
You can earn 10% commission
Certain downloadable items, including audio meditations and e-books, you will get up to 50% commission
The more sales you refer to us, the more you can earn! Commission starts at 10%, but you will make 11% for sales over $7,500, 12% for sales over $15,000, and 13% for sales over $25,000.
Payment through Paypal
Cookie: 90-day cookie policy
Click for Lotus Living Group affiliate program here
6. Sivana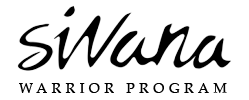 When you join on an affiliate program with Sivana, you join hundreds of like-minded influencers in spreading the message of yoga and you get a whopping 15% of the revenue they earn for each order that you refer to Sivana.
Affiliate Program Details of Sivana
Commission:
15% Base Commission and Percent of Sale.
Payments are processed once a month
20% off first order discount code
Cookie: 90-day cookie policy
Join for Sivana Affiliate Program here
7. Zen Jewels

With Zen Jewels, you have a selection of fertility bracelets, chakra jewelry, healing crystal gemstone jewelry and more. Get access to top quality, unique luxury gemstones with the largest selection and watch your lives transformed with the crystal healing.
Affiliate Program Details of Zen Jewels
Sign up for the Zen Jewels affiliate program which is one of the best crystal healing affiliate programs you will find with great commissions.
Commission:
Get 10% Commission
Receive 25% off your personal orders providing that you remain an active affiliate
Join here for Zen Jewels Affiliate Program
Final thoughts on Crystal Healing AffiliatePrograms
Crystal Healing is a huge niche with ample opportunities to earn affiliate commissions with your website. Since it is a huge market with more and more people believing in the healing powers of crystals and looking at online sites to cater to their purchasing needs, these great Crystal Healing affiliate program will help you earn big and realize your dreams of making big money. Crystal Healing sites have their own affiliate programs and some take the help of other affiliate network partners to track the program and to make payments.