If you are running a blog, a YouTube channel, or an influencer the end goal is to start earning regular, upfront, and recurring commission. The easiest way to do so is to sign up for Affiliate Programs which provide hefty commissions, but it's important to promote products that suit your content, cause that is going to convert those sales.
One of the best Affiliate marketing programs that provide upfront commissions on every successful referral along with recurring commissions is Email Marketing Affiliate Programs. This is one of the most lucrative products for an affiliate marketer as almost every online business benefits from an active email marketing strategy. The email marketing service business is huge with a very high customer lifetime value which gives you a recurring commission.
There are several content marketing opportunities while promoting Email Marketing Affiliate Program as there are so many providers, you can choose industry-specific solutions, write comparison articles, or offer templates. Also, they all have free trials which makes it easy for you to get started without any financial commitments.
The three most important reasons to choose Email Marketing affiliate programs are
Large Commission through bounty system, which pays you a one-time fee of 2-3 months commission.
Recurring commission of up to 25% to 40% which will be paid out every month.
CPA is paid on free trials by bounty players which is often a few dollars.
The Top 10 Email Marketing Affiliate Program
1. AWeber

Aweber is a popular email marketing platform that has been around for a long time with a solid reputation. It is used by 100,000+ small businesses and entrepreneurs to create and send emails, often used by marketing departments for sending out newsletters and general marketing communications. The AWeber affiliate program is called AWeber Advocate Program.
AWeber Affiliate Program highlights
The commission structure is 30% monthly recurring.
Free signup.
Monthly payout.
Affiliate team supported by management.
Lots of ads, banners, visitor and sale stats, and email sale notice.
Apply here for AWeber Affiliate Program
2. BenchMark

BenchMark is a robust marketing tool, which helps users reach their goal faster by providing them with easy to use an automated platform. It's the only email marketing service that includes an image editor in the email designer. It also offers marketing automation, lead generation, landing pages, reporting, and integration. It's loved by small business as it offers a Free plan.
BenchMark Affiliate Program Details
The commission structure is 25% recurring
Sign up for Free
Commission paid monthly if above $30 or rolled over for next month.
Affiliate support through banners & videos, and reporting of your campaign.
Signup here for BenchMark Affiliate Program
3. GetResponse

GetResponse is one of the best email marketing service provider for entrepreneurs, online marketers, small and large business. It offers a comprehensive marketing software platform that helps create content, boost sales, and increase traffic. Other than email marketing it also offers landing pages, marketing automation, and conversion funnels.
GetResponse Affiliate Program Details
The commission structure is 33% recurring or one–time $100 bounty.
Cookie length of 120 days.
Monthly payouts.
Sign up for Free.
Get real-time earning statistics.
Free marketing material.
Signup for GetResponse Affiliate Program here
4. MailChimp

MailChimp is an all in one integrated marketing platform for small business to grow. It helps you start an online business, and market it. It uses intelligence backed creative tools, a visual automation builder and e-commerce functionality. MailChimp was recently named one of the best software companies of 2020 by G2.
MailChimp Affiliate Program Details
MailChimp affiliate program is a reward program which is called Monkey Rewards. They pay $30 per new member you refer, but it can only be redeemed through Monkey rewards.
MailChimp has a great reputation which makes it easy to promote, while you don't get cash you can use the Monkey Rewards to pay for your own subscription on a monthly basis.
Commission structure is Mailchimp credit
Cookie length is 60 days.
Signup for MailChimp Affiliate Program here
5. EmailOctopus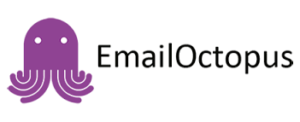 EmailOctopus is an email marketing service provider which is a new entrant in the segment. It has simple yet powerful tools and lets you integrate with over 500 products and services through Zapier. It let's you plug into apps like Shopify, Gravity Forms and Squarespace. Even though its new EmailOctopus has gained popularity due to its affordable plans and easy to use email marketing platform.
EmailOctopus Affiliate Program Details
Commission Structure is 30% recurring
Payout is monthly via Pay Pal in USD
You get a dedicated affiliate manger
Cookie length of 30 days.
Apply for EmailOctopus Affiliate Program here
6. ConvertKit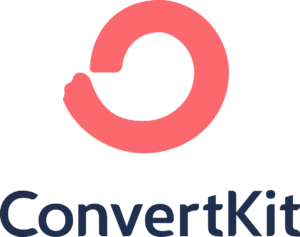 ConverKit is a full-featured email service provider which has a powerful automation feature, email designer, email automation landing pages and landing pages templates. The main moto of ConvertKit is to help creators grow their business and build an audience with the help of their tools for Free.
ConverKit Affiliate Program Details
Commission structure is 30% recurring
Payout is monthly directly deposited into your account
A personalized dashboard to track your progress
Helpful resources like webinars, graphics, videos and a training course.
Apply here for ConverKit Affiliate Program
7. Constant Contact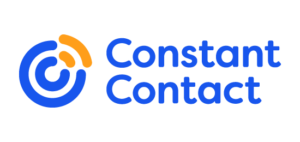 Constant Contact has been in the segment since 1995 and is owned by the same corporation that operates Domain.com, BlueHost and other web brands. Through a single platform, a user can build a website, sell products and create branded emails. Their email automation helps you drive sales, keeps the audience engaged and build relationships just with a drag and drop.
Constant Contact Affiliate Program Details
Commission structure- get paid $5 for each referral that signs up for the trial and $105 when they pay for a new account
Payout is monthly
Offers promotional resources
Dashboard for affiliate reporting
Dedicated program managers.
Signup for Constant Contact Affiliate Program here
8. Autopilot

Autopilot is a marketing automation software that also offers email marketing, lead marketing and multi- channel marketing. It lets you integrate with hundreds of popular apps and takes care of repetitive tasks like educating new subscribers, assigning leads, booking appointments and following up sale leads.
Autopilot Affiliate Program Highlights
To become an Affiliate with Autopilot you need to have a website or blog, an Autopilot subscription, a PayPal account and knowledge of Autopilot or experience using Autopilot.
Commission structure is 30% recurring
Payout is monthly
Cookie length is 30 days
Get referral kit with lots of goodies about the product
Sales and marketing resources
Partner Dashboard.
Signup for Autopilot Affiliate Program here
9. Gist

Gist is an all in one software for live chat, chatbots, email marketing, marketing automation, forms, and knowledge base to help users create an incredible experience for their customers. Gist is what you need if your audience needs both CRM and marketing automation in one tool. Gist has divided its product category into three areas Acquire, Engage and Support.
Gist Affiliate Program Details
Commission structure is 40% recurring ( highest in the industry)
Payout is monthly
Cookie length is 30 days
Get goodies like t-shirts, hoodies, coffee mugs on top of commission
Earn in – app upgrades and partner badges
Dedicated account manager
Customized webinars for your audience
Gist written review or other content for your blog/website.
Apply here for Gist Affiliate Program
10. Pabbly

Pabbly is an all in one software tool which helps with email marketing, billing, form builder, email verification and integrates with 400+ applications. Pabbly has it's own email delivery engine, which you may use or choose a third party delivery platform. What attracts 1000+ happy customers worldwide is their cheap plans which cater all business requirements without any restriction on features of any software.
Pabbly Affiliate Program Details
Commission Structure is 30% recurring
Payout is 60 days
Cookie period is 30 days
Payment is processed via PayPal or bank transfer
Client Dashboard to track your clicks and referrals
Get flat 20% commission for promoting Life Time Deal ( LTD) of a product.
Signup here for Pabbly Affiliate Program
Conclusion
Affiliate Marketing needs to be a multi-channel effort, and email marketing affiliate program is a vast market. Email is one of the most successful tools to reach out to customers for all types of business. If you run a blog, website or a YouTube channel you can successfully market an email marketing affiliate program and earn huge commission every month.