In this post, we will be discussing the best gaming affiliate programs to promote in 2020. The gaming affiliate programs we are going to discuss are well-known to the people linked with the gaming world. These brands also pay high commission to the affiliates who promote their gaming products effectively to get huge traffic.
The gaming industry is estimated at around $120 billion and expected to grow up to $300 soon. Online games have become an incomparable part of our overall culture as it is not limited to a particular age group or gender. This rapidly growing community of gamers has altogether a unique aura worldwide.
Only those who are into gaming, understand the sheer obsessions of gamers. This passionate hobby is so addictive that hardcore gamers are ready to spend both unconstrained time and money. The variety of powerful gaming controllers, consoles, laptops, headphones, graphic cards, keyboards, and mouse add up a real entertaining feel to the games.
So, overall, it is a great opportunity for affiliate marketers to delve into the field and find the best gaming affiliate programs to promote. Looking at the high conversion rates, many budding affiliates have started their affiliate marketing journey with this gaming industry.
And believe me, if you start searching the best gaming accoutrements, then you will find enough products on the internet to keep you engaged for months. But here, we have just made it easy for you to pick from the 10 best gaming affiliate programs. Let's get started.
10 Best Gaming Affiliate Programs
Nvidia
Logitech
Microsoft
Newegg
Wargaming
Origin PC
Green Man
Alienware
Modded Zome
Bose
1. Nvidia


Nvidia is an ideal solution for those who are passionate about gaming. The brand is leading the field of visual computing for decades and pushing the gaming experience to its absolute limits. Its robust collaboration with EA, MundFish, SquareEnix, DeepSilver, Remedy, ensures ray tracing for developers, publishers, and the complete gaming industry.
Nvidia offers the top-notch software development kits for game developers o create an unbeatable gaming experience for gamers. From the past 25 years, Nvidia has broadened the horizon for gamers and developers and gave them powerful products and tools like GeForce graphic cards, laptops, G-sync monitors, PhysX, Nsight graphics, Nvidia Ansel.
Nvidia Affiliate Program offers:
2% commission per sale
45-day cookie duration
Payments made via bank account
The payment limit is $50
Network Partner- Rakuten
Register here for Nvidia Affiliate Program
2. Logitech


Established in 1981, Logitech is all about innovation and quality. Logitech is known for connecting people through its cutting-edge computer peripherals and many business originals, including infrared cordless mouse, the thumb-operated trackball, the laser mouse, etc. This multi-brand company designs products that bring people together via music, gaming, video, and computing.
The other brands of Logitech include Logitech G, ASTRO Gaming, Ultimate Ears, Jaybird, Blue Microphones, and Streamlabs. Logitech G offers gaming products including Gaming Mice, Mouse, Keyboards, Audio, Streaming Gear, Driving, and Gamepads.
Logitech Affiliate Program offers:
4-10% standard commission
AOV is $125
30-days cookie window
Payments made via bank transfer and Paypal
Payment threshold- $10
Network partner- Impact
Sign up here for Logitech Affiliate Program
3. Microsoft


Microsoft is very popular among home gamers as it has changed the overall gaming experience and added more imagination to it. The revolutionary products of Microsoft are available in every office, home, and institute. Gone are the days when only technical nerds could buy a laptop for professional purposes. Microsoft has made it accessible for all to know the technology at its best.
The firm was founded in 1975 by Bill Gates, and today it handles development, manufacturing, licensing, supporting, and selling of computer software, electronics, personal PCs, and related stuff. Its leading hardware products are the Xbox video game consoles and the Microsoft Surface listing of touchscreen PCs.
Microsoft Affiliate Program offers
2% commission on Xbox, consoles, digital and physical games
1% commission on hardware
5% baseline commission on software buys like Office, Windows
14-days cookie duration
Payment limit- $50
Payments made through Bank account
CPA- Pay Per Sale
Sign up for Microsoft Affiliate Program here
4. Newegg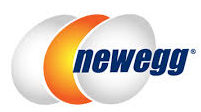 Newegg started its operation in 2001 and offers its users with most advanced and latest consumer electronics, smart home, entertainment, and gaming products. Its wide-ranging gaming products include Xbox, Nintendo, PlayStation, PC & VR, legacy gaming, digital gaming, drones, tech toys, and more.
Newegg is one of the best online destinations to shop processors, home tools, office solutions, automotive & industrial, and more. They empower their customers to make the best buying decisions by offering exhaustive product data, analyzed reviews, expert opinions, product tutorials, and the chance to network with other members of the Newegg community.
Newegg Affiliate Program offers:
1% commission
7-day cookie window
Access to all relevant marketing material
Network Partner- Rakuten
Register for Newegg Affiliate Program here
5. Wargaming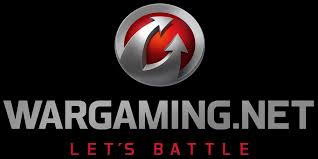 Wargaming aims at making each player happy and satisfied with its huge collection of online games available worldwide. It is an esteemed online game developer and publisher. It is one of the leading firms in the free-to-play Massive Multiplayer Online gaming market and offers true gaming experiences across all kind of PCs, consoles, and mobile platforms.
Wargaming gives tough competition to other firms as from the last 20 years it has brought games to every major platform and partnered with industry giants to drive the urge. It has 15+ titles released in the gaming market with over 150 million fans. Some of its AAA games include the world of tanks, the world of warships, the world of warplanes, master of Orion, Gods & Glory, and more.
Wargaming Affiliate Program offers:
$2.50 commission
CPA – up to $10
Monthly payouts via Wire Transfer
Sign up for Wargaming Affiliate Program here
6. Origin PC


Origin PC is a personal computer firm that builds winning customized PCs for gamers, aficionados, and experts. If a gamer requires realistic and immersive gaming experience or ultra-fast workstation performance, Origin PCs are the best solution. Since 2009, Origin PC has excelled in delivering world-class support to the veterans thus giving a helping hand in developing its PC market.
Origin PC is now acquired by CORSAIR, which is a capacious PC hardware firm. Origin PC deals with gaming laptops & desktops, workstation desktops & laptops, VR, UK uncapped gears, and customized products. ORIGIN PC gaming laptops come with the state-of-the-art Intel Core desktop processors and NVIDIA GeForce RTX graphics that let you control a series of challenging errands including the modern games, video editing, and 3D modelling.
Origin PC Affiliate Program Offers
2% commission
30-days cookie duration
Payments made by bank transfer
Payment threshold is $50
Sign up for Origin PC Affiliate Program here
7. GreenMan Gaming


GMG is a universal, multiplatform online video games store. It is clean play e-commerce and tech business in the video game market powered by a noxious mania of bringing the magic of games to everyone. Their geeky knowledge, info, and IP drive them to become a technical leader of the gaming ecosystem.
GMG is a multiplayer magical portal that is straightforward and open to all. It has over 9000 games in 11 languages running in 195 countries and has over 800 publishers, 100 + payment methods in 22 currencies. In their ten years of journey, they have achieved many accolades and made a breakthrough in the gaming industry.
GreenMan Gaming Affiliate Programs offer:
5% commission on new sale
2% commission on returning users
6% conversion rate
Average order value is £20
30-day cookie policy
Network partner- CJ
Apply for GreenMan Gaming Affiliate Program here
8. Dell Technologies – Alienware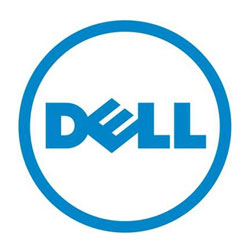 Dell is a leading brand when it comes to buying reliable and powerful PCs, laptops, workstations, monitors, servers, and other electronics. Dell Technologies is focused on changing the current mindset of carrying on businesses, shaping the future with advancement, and developing machinery to drive human evolution.
Its Alienware laptops and desktops are evolved by the required speed and accuracy in every perspective. Its 10th Generation Intel Core processor is all about staying ahead of the normal digital world. With its Alienware gaming products, you are delivered a rare performance and experience in vivid gaming and content creation to immerse yourself in pioneering 4K UHD entertainment.
Dell Affiliate Program offers:
1.5% commission
3-day cookie duration
Payment via bank transfer
Minimum payout limits- $50
Sign up link for Dell Affiliate Program
9. ModdedZone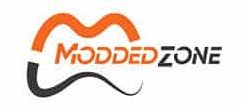 At ModdedZone, you will find all kinds of customized gaming controllers ranging from Xbox 360, PS3, PS4, Xbox One, and more. Their high-quality modded controllers and excellent customer service are what makes them exceptional in the market. MZ mods branded and authentic new Sony or Microsoft controllers.
Every controller they customize is added with extensive features like LED lights, customized thumbsticks, bullet buttons, and more to dominate the online gaming experience. All products are tested by professional gamers so that the final users do not face any issue with the customized controller.
ModdedZone Affiliate Program offers:
10% commission
$150 is the average order value
90-days cookies
Network partner- ShareASale
Register for Modded Zone Affiliate Program here
10. Bose


Bose is all about a great sound experience. Since 1964, Bose's innovative technology has inspired many great minds. Its noise-cancelling headphone is an out-and-out hit amongst the hardcore gamers. Its latest wireless headphone 700 model comes with a 90-day risk-free trial and free shipping. It is an ideal headphone for gamers so that they can focus on their games without external disturbances.
Other popular products from Bose include speakers, audio sunglasses, soundbars, earbuds, home theatres, etc. Bose doesn't offer too many gaming paraphernalia like laptops or desktops, but its noise-cancelling earbuds and headphones are preferred by many gamers for the ultimate experience.
Bose Affiliate Program offers:
2% commission
Network partner- VigLink
Sign up for Bose Affiliate Program here
Wrapping up
All the above-mentioned gaming affiliate programs are lucrative for budding as well as pro affiliate marketers. You can promote them via your blog, social pages, or YouTube channel. Making money with these gaming affiliate programs is not difficult at all as you will find huge fan following of gaming products.
Only dedicated gamers understand the real value of these gaming products. Whether it's a noise-cancelling headset or a customized controller, every product owned by a gamer says a lot about his way of playing. And when you know that your love for gaming is evolving every single day, then the latest inventions by the popular brands are just a click away.
If you ask for recommendations, then we would suggest that you make a decisive choice. If you are just thinking of making quick money by promoting something different, then ModdedZone customized controllers should be your first choice as the commission offered is also high.
If you have audiences who are brand conscious along with being great gamers, then Dell Alienware, Microsoft, Logitech should be on your priority list. Though these top firms do not pay high commissions, their fanbase is much higher than the regular or developing brands.
But whichever gaming product you promote, just make sure that you use the most persuasive text, image, and banner in your post, story, or video. You can easily include these gaming affiliate programs by compiling top-10 lists, how to use guides, or posting a detailed review of any gaming product.
I hope you liked this post on the best gaming affiliate programs. If you want to know about any other affiliate programs, just feel free to write it below.