Affiliate marketing has become the job reserved only for the ingenious website or blog owners. To get more directed traffic, there is a need to get down to some useful work, that does not just involve pasting up commercial links on your website. The use of plugin tools in internet marketing has become of real importance and this cannot be overemphasized. A difference between the individual who has adopted reasonable affiliate marketing techniques, to the one who is just watching or using the crude method of going about these things,  is that the former is able to optimize traffic with increased chances of conversion rates. There are a number of useful WordPress plugins that are essential and would do your affiliate marketing business a lot of good.
The WordPress Plugins are as follows:
Pretty links WordPress plugin

This plugin has multiple function tools which solve a major problem of link monitoring and management. Firstly, it allows you to create personalized links directly from your website. Thus when installed, you don't have to use a third-party URL shortener, even while you enjoy the benefits of making your links carry an identity that is peculiar to your website. Asides this, pretty links provide you with link redirect options, so if you require a traditional server-side redirect or some other advanced form of redirection, everything comes through on these options. Another useful tool of this WordPress plugin is the automated feature that helps reduce the cumbersomeness that comes with creating and distributing marketing contents. Some other useful tools are the link importing and exporting features as well as split testing.
Sign up for Pretty Links WordPress Plugin Affiliate Program 
WP WordPress coupon plugin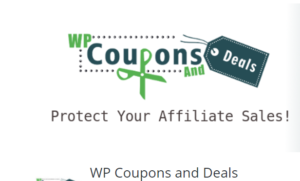 WP coupons plugin has got importance when it comes to adopting proactive measures in the output of your online marketing. It helps increase click-through-rate (CTR) and traffic conversions. The plugin allows you to adjust coupon page width and its padding on your WordPress website, such that they appear according to desired specifications. With this WordPress plugin tool, you can add affiliate coupons on any section or page by using a shortcode. The plugin loads fast and allows you to get a preview of the coupons you're creating, even before they go live.
Apply here for WP Coupons and Deals Plugin Affiliate Program
Maxbuttons WordPress Button Generator
Many times, we may need to embed links in button forms. This plugin provides an easy to use option for creating buttons on a WordPress website. The plugin allows a user to create and modify buttons without any coding required. There are a number of button type options that are provided, from which the suitable option can be selected, depending on the purpose or type of link advertised.
Apply here for Maxbuttons WordPress Button Generator Affiliate Program
Amazon Associates Affiliate Plugin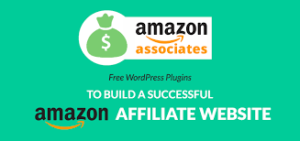 If you are involved in affiliate marketing on Amazon, then you should find this plugin useful. The plugin fills you in, on new products that can be added to your marketing lists, based on the preferences you have selected. It works even on javascript disabled browsers, so you don't miss out even if you decide to turn off javascript. Once the plugin is installed, it automatically adds the links to your WordPress posts and feeds.
There are other WordPress-suitable affiliate marketing plugins asides the ones that have been mentioned. Every affiliate marketer that desires improved revenue generation should consider utilizing these plugins. Many of them are free with options for an upgrade. Usually, to access improved functions, the upgrades may be of necessity; but they are not expensive on the overall.
Apply here for Amazon Associates Plugin Affiliate program