In the world of online business and trade, all the products and services are sold and delivered to the customers through the online medium. That's the only reason all the businesses are continuously shifting to the online platform and they are creating beautiful websites to handle the customers, sales, and services. Now here web hosting services come into play and Bluehost is a renowned name in the hosting service industry that has the responsive and reliable hosting infrastructure to cater the needs of various businesses.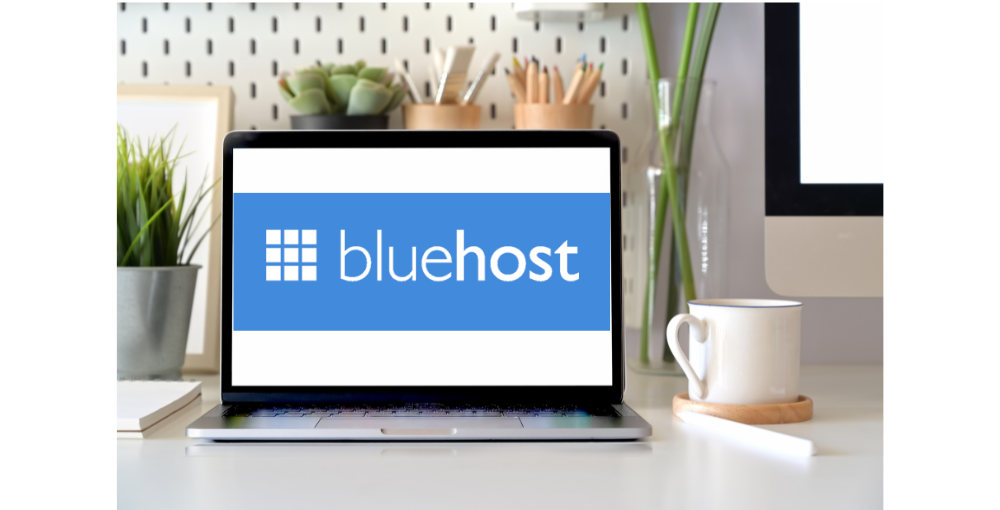 In this article, we will make an in-depth analysis of the Bluehost affiliate program review and try to cover all the given crucial aspects to develop a better understanding of this program.
Table of Contents
Does Bluehost have an affiliate program?
To boost its sales and market value the company has launched its Bluehost affiliate program to get more conversions through the help of its affiliates. It is a wonderful opportunity for web technology bloggers to earn a good amount of commissions by promoting Bluehost hosting services on their blogs or websites.
Bluehost runs its affiliate programs through the below-mentioned affiliate marketing networks and users can pick any one of the networks as per the requirements.
Bluehost US Affiliate Programs
Bluehost Affiliate Program UK
What is the Bluehost affiliate program?
Bluehost has a bunch of hosting services that are also popular among people for their speed, reliability, and server uptime. With a Bluehost affiliate program, you only need to do simple promotions for those hosting services to boost its sales and in return, you will be rewarded with a fixed commission for each sale that any client has made through your website.
There is a bunch of hosting services that are offered by Bluehost that you can promote to get those lucrative commissions.
WordPress Hosting

It has wonderful plans for WordPress hosting that can help you to get the commission as the customers mostly deal with WordPress websites.

Online store

This is a perfect choice to promote for Bluehost as the eCommerce store websites strongly need this type of hosting for their eCommerce website.

WP Pro

The reason to promote WP Pro is that bloggers having multiple blogs crave this type of premium service.

VPS Hosting

VPS hosting is required by the website of giant corporations to make their infrastructure 24/7 online and that's why you can also grab the opportunity to promote it.
Their marketing materials and promotional tools include text links, banners, and images of various sizes along with stunning effects to look a little settled with your website. You can mainly use the text links for the promotions but the banners and the images can also prove to be game changers to get the attention of the audience.
Why should you join the Bluehost affiliate program?
We have been observing Bluehost for the last 10 years and its growth has reached up to a multi-million mark. It is listed among the topmost hosting providers and is the favorite choice of people for all types of hosting services. The annual revenue has already crossed the $40 million/ year milestone and that's why you should join the Bluehost affiliate program to enjoy it as a passive source of income.
Other strong reasons in favor of this affiliate program are:
There is no application fee to join this affiliate program.
The signup process is quite easy and it takes only a few minutes.
Wonderful commission rates are offered by Bluehost on each sale.
The Cookie duration is quite impressive and the payout threshold is also very less.
What about the Bluehost affiliate program commission rate?
Bluehost is ready to encourage its affiliates by giving them incredible commissions on various types of hosting services. The commission rates are fixed for each sale of the subscription plan for all types of services.
Commission Rate: $65 on each sale
Cookie length: 90 Days
The payment options offered by Bluehost are Paypal and direct deposit. You can pick any of these two at your convenience.
You don't need to wait for a long to get the payouts because the minimum threshold is just $100. Apart from that, you can set a minimum threshold payout as per your needs.
Requirements to join the Bluehost affiliate program
You must have a dedicated website with unique technology content.
Decent traffic on the website to promote the Bluehost services.
Apart from the above, there are no other strict and mandatory requirements to join the affiliate program by Godaddy.
Conclusion
The Final verdict about the Bluehost affiliate program is that if you are a technology blogger or influencer having your own website or blog with good traffic and audience, then you should definitely go with this program to generate incredible revenue through the lucrative commissions offered for the promotion of all the Bluehost services and plans.