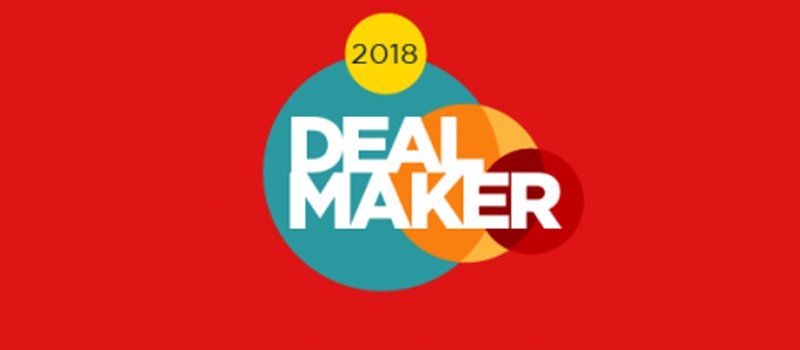 Event Location

:

Toronto, Canada
Timings
1:00pm to 10:00 pm
Description
About the event:
DealMaker Toronto is a premier networking event and gathering place for e-commerce leaders, affiliate marketers, performance-based marketers and quantity marketing teams across Canada. The attendees for the conference are primarily top executives, industry experts and top shot marketers who have achieved well in the e-commerce world and also leading players in e-commerce, significant retailers, and comprehensive publishers. The primary goal of this event is to understand how online performance marketers can enhance sales through data-driven solutions. It will bring together over 150 attendees to experience business planning, leadership, and partnership building. It has met with grand success in its previous offerings and representatives from hundreds of companies across umpteen product categories attend this event.
Event by: Rakuten Marketing
Itinerary of the Event
Jump Start Networking
This is a designated meetup space for delegates for pre-scheduled meetings. One can pre-schedule meetings with prospective and possible partners via Pathable. It is meant to introduce each one to the other formally without any hunches.
Deal Space
This is a session where attendees can network with Publishers and advertisers who have a sponsorship. Sponsors showcase what they have like projects, collateral, and giveaways at the table. It will help sponsors gain exposure and attendees can have meaningful conversations with partners, industry leaders, seekers, colleagues and potential members.
After Party
What is Pathable and Why use it?
Pathable is the event and agenda community. With it, one can connect, find, discuss, check updates and review meetings with other attendees and check out the agenda for the event DealMaker Toronto 2018.
Agenda
To ensure effective marketing tactics are discussed
To promote a good consumer experience for its attendees
To drive sales and promote a better economic impact
To provide consistent, efficient, productive performance-based tools for better traffic
To empower marketers to thrive in the power of marketing and their specific roles
Top 5 reasons to attend
Networking with marketing leaders
Increase knowledge and learn new methods
Increase current standing of the business
Freebies and Goodies of value like learning tools etc
Innovative ideas to better prospects
Who should attend?
Performance marketers
Data company owners
Business tech persons
Affiliate marketers
Digital marketers
Researchers in marketing
E-commerce personnel
Traffic sources
Super affiliate bloggers
SEO and SMO experts
What will one gain by attending?
One will learn how to approach humans to have a more holistic engagement of issues
One will understand the best practices for driving an improved customer experience
One will learn the latest in affiliate and digital marketing technology
The best cost-cutting, performance-driven ways to gain consistent influential results will also be learned
One will learn to use data profitably in campaign delivery and performance-based regulatory engagement.
How to Register and Pricing
Online pre-registration is a must for attending all Rakuten DealMaker events. One will receive an email confirmation post registration that will indicate to what all you have access. It is an exclusive event for clients, partners and invites based only.
The prices for the conference are $175CAD per attendee and include access to
Jump Start Networking
Deal Space
Networking Reception
After Party
The passes are nontransferable.
Badge Pickup
One should show Photo ID and business card to pick the conference name badge at all events. Attendees are to wear badges at all times.
Are there any early bird discounts and free passes
No, there are no free passes or early bird discounts. Rakuten marketing clients can, however, redeem complimentary attendee passes as part of their deal. The deal is of an exclusive partnership and presence in Rakuten marketing events. This is non-transferable as well.