Email marketing is a great way to help affiliates reach their goal. By joining various Email Marketing Affiliate Programs, affiliates can ensure a steady flow of recurring income. There is a massive list of email marketing software that helps affiliates to earn a commission. There are a few factors you must keep in mind before joining email marketing affiliate programs. One, it should be helpful for internal business and second, for the external purpose of helping the customer business to grow.
To elaborate further, an email marketing affiliate program must be able to render a decent amount of monthly income in your account. Only then will it be beneficial to join hands together. Secondly, to build the brand's trust, you, too, have to be a genuine user of the software so that your readers can relate to your words and have confidence in the brand you are promoting.
Why Email Marketing Affiliate Programs?
There are many products and services available in the market offering individual affiliate programs, then why, as an affiliate marketer, you are suggested to promote various email subscriptions. The top reasons are that the commission rates are high and stable with a high conversion rate. Moreover, the top brands offer long cookie life, customized links, reliable tracking system, precise reporting method, timely payouts, all kinds of promotional tools, and dedicated support.
Who can promote email marketing affiliate programs?
Before starting to promote any email marketing affiliate programs, one must be sure that the services are aligned with your blog or website. What I mean here is that if your blog's niche is related to marketing, then the service will fall into your court; otherwise, it will look odd. Obviously, you cannot offer email subscriptions in your lifestyle or health-related verticals. But yes, if your blog is a mom's bog, then definitely you can pitch your idea, thereby educating them on how to make money from home, and promoting the email listing software.
The audiences that are interested in the tools and services of affiliate marketing, it is easy to promote email marketing affiliate programs. Even blogs that are dealing with the top 10 lists of best products and services in the digital market can be included. And blogs dealing on how-to posts- how to make money with blogging or how to make money from home, etc. could accommodate such posts. Review-based marketing blogs can also highlight specific email marketing tools by highlighting their original features and flaws.
Highlighted Keywords
Email marketing is a highly competitive niche, and one has to have a different approach while targeting similar products and services. It is because there are hundreds of email marketing software competing for the keywords mentioned above. So, my suggestion is that one must target long-tail keywords instead of short ones like how to use email subscriptions, how to start a newsletter series, or how to select right auto-responders, etc.
The creativity all that matters to grab the attention of your audience. You can search for another ranking website with the same niche and follow the steps to get more consistent traffic to your blog or website. Some of the common keywords are:
Email marketing
Email marketing services
Free email marketing services
Email marketing tips
Autoresponders
Best email marketing software
Standard features of the email marketing software
All email marketing software has some standard features like:
The beautiful and striking layout
Email automation
Smart email builder
Powerful integration and API
Multi-user account
Effective surveys
Real-time reports
Social media integration
A/B split tests
Web sign up forms
SMS marketing
7 Best Email marketing affiliate programs
1. Mailigen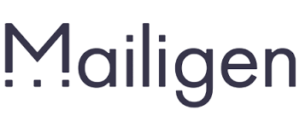 Mailigen is a robust emailing solution offering across-the-board features for your campaign. It assists in building profound connections through exquisite and intelligent emails. It is indeed a most accessible way to create, send, and automate email newsletters.
Mailigen Affiliate Program offers:
$50 commission on new paid accounts
$2 commission on free trial sign-ups
120-day cookie
VIP rates for top performers
Minimum payout $100 via PayPal
Sign up for Mailigen Affiliate Program here
2. MoonMail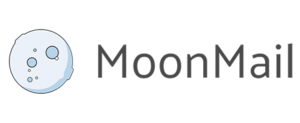 MoonMail is an event-driven omnichannel communication platform with all significant attributes like Email, SMS, Voice, WhatsApp, and Messenger services. It is a robust marketing platform for Apps Developers and Ecommerce Gurus. It is a reliable partner of many big brands like Amazon, Circle, WarnerBros, etc.
MoonMail Affiliate Program offers:
25% commission
Two campaigns a month with 500,000 emails per campaign and earn $500+ EVERY month
Register for MoonMail Affiliate Program here
3. GetResponse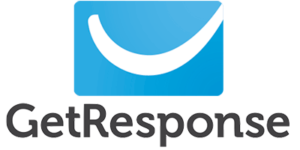 GR is the world's most trusted email marketing platform that is easy to use. It is available in more than 27 various languages in 183 countries with over 350,000 customers. With more than 15 years of experience, the company operates worldwide with main offices in Poland, the U.S., Canada, Malaysia, and Russia. The tools are designed for firms that want to employ impelling, high-impact campaigns that drive marketing ROI.
GetResponse Affiliate Program Offers:
33% recurring monthly commissions
120-day cookie
Monthly payouts
Sign up here for GetResponse Affiliate Program
4. AWEBER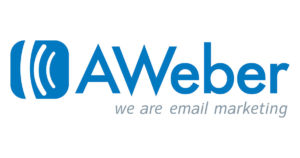 Aweber has helped over 100,000 small entrepreneurs and businesses to build their active email lists and sending them to their audiences. It also offers a 30-day free trial program for those who want to try the services. The highlighting features that make AWeber different from others are: drag and drop email creation, pre-built templates, mobile-responsiveness, and leading email deliverability.
Aweber Affiliate Program Offers:
30% referral commission
Monthly payments
365-cookie duration
Sign up for Aweber Affiliate Program here
5. MooSend


Moosend's affiliate program can benefit both you and your audience. You can introduce your audience to a tool that will help them cut back on cost while increasing engagement and conversion, while you can earn a passive income through lifetime commission.
The Moosend Affiliate program details:
The Moosend Affiliate program offers a tiered commission structure. More specifically:

a) Bronze Group (0-5 paid accounts) with 30% recurring commission
b) Silver Group (6-10 paid accounts) with 33% recurring commission
c) Gold Group (11-25 paid accounts) with 35% recurring commission
d) Platinum Group (26-35 paid accounts) with 37% recurring commission
e) Diamond Group (36 or more accounts) with 40% recurring commissions

90-day cookie duration
Payout Method: PayPal, Stripe & Wire Transfer
First-touch attribution model
Real-time reporting and analytics
$5 minimum threshold
Register here for Moosend Affiliate Program
6. FlutterMail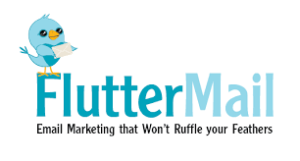 FlutterMail is a division of MailHQ Ltd, an organization established by New Zealanders Charles Abrahamson and Simon Slade. Fluttermail is an Email Marketing solution for small businesses. They are the quickest and easiest way to direct beautiful emails to the clients and make a profit therein. To check the services, you can create a $1 account for trial.
FlutterMail Affiliate Program Offers:
50% recurring commissions
Fortnightly payments
Affiliate partner- ClickBank
Sign up here for FlutterMail Affiliate Program
7. Salesmanago


Salesmanago claims to be an all-inclusive next-gen marketing automation software used by marketing and sales personnel in more than 10,000 firms of all sizes. The data pulled in from users is refined by Machine Learning & AI algorithms and intelligent self-propelled means to automatically present fully individualized, prognostic offers, and customer experience through all marketing channels.
Salesmanago Affiliate Program Offers:
Sign up for Salesmanago Affiliate Program here
Final Thoughts
The commission rates of these email marketing affiliate programs are excellent, and mostly for a lifetime. So, at any cost, you won't be in any loss if you join the above-listed email marketing affiliate programs. If you are new to the field of affiliate marketing, then this niche will require extra efforts to try your hands on. There is immense competition in the field, and you might need enough experience to play with the words and compiling great content for your site.
For those who deal with marketing sites, reviews, top 10 lists, reviews, or how-to blogs, this niche will work wonders due to high and recurring commissions.