Etsy is a renowned and popular E-commerce store that has been selling wonderful handmade, unique, and vintage products but it is also piled up with new branded products including home décor, clothing, jewelry, and furniture. Etsy clinched the top popularity level in the last year and its revenue has been recorded as $2.476 billion in 2022. It started its services in the US but now it has made its customers happy in almost all continents and subcontinents including Europe, Asia, and South America. It also supports various amazing crafts to introduce them to the world and help them to revive back. The traditional wear clothing of a specific region is also endorsed by Etsy to help them in gaining recognition in the global market.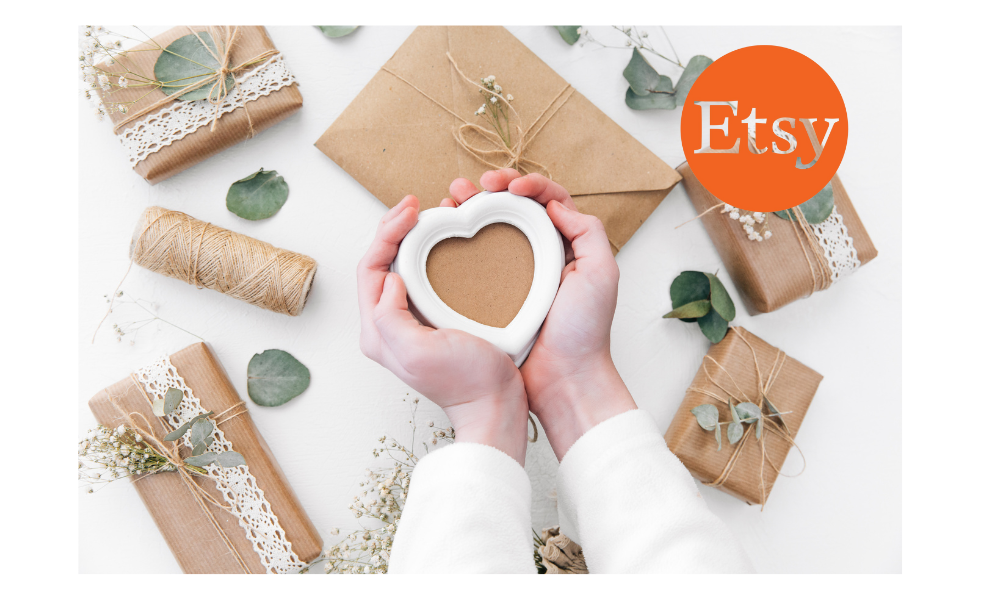 In this article, we will make an in-depth analysis of the Etsy affiliate program review and try to cover all the given important aspects to develop a better understanding of this program.
Table of Contents
Does Etsy have an affiliate program?
The Etsy affiliate program is another great approach to joining influencers and affiliate marketers to drive the sales and growth of the company to great heights. There is a wide range of products that can be promoted on the blogs or websites of affiliates having home décor, fashion, or lifestyle content.
The below-mentioned affiliate networks had been given the responsibility to run the Etsy affiliate program.
Etsy Affiliate Programs for US
Etsy Affiliate Program for UK
Etsy Affiliate Program for Australia
Available On Commission Factory
What is Etsy Affiliate program?
The Etsy affiliate program is a wonderful opportunity for Lifestyle bloggers and website owners to have rich content in the same niche. They only have to promote the listings using the affiliate links on their websites. The affiliates are eligible to get those lucrative commissions on every purchase through those affiliate links. Etsy uses these unique affiliate links and cookies to track referrals for commission purposes.
Etsy is a retail e-commerce store having a vast and diverse range of products that you can pick to promote depending upon the content of your website. Some of the product categories that you can promote are given below.
1. Jewelry
The Jewelry market has grown up to millions and Etsy has unique, beautiful, and handmade crafted jewelry designs in its stock which you can pick to promote.
2. Clothing and accessories
This product category is the best thing to promote for fashion bloggers who want to make a conversion by convincing and alluring the audience with their content.
3. Wedding
The wedding market recorded more than 1.5 million weddings in 2021 which is expected to grow in the future. Etsy has a unique range of products from personalized invitations to custom-made dresses and suits. This product category can be a game changer for earning incredible commissions.
4. Craft
Etsy has acquired recognition for its handmade crafts and collectibles. You can choose a wide range of art and craft tutorials including sewing, jewelry making, doll making, etc.
5. Clothing
Etsy has also entered into the clothing section and has started to sell traditional, western, and regular clothing which you can promote to grab awesome commissions.
Etsy provides you with a bunch of resources for marketing and promotional purposes that can be used to do the promotions without any hassles. You can use Banners to grab the attention of the audience to the affiliate links. Apart from that Etsy blog helps you to discover new ideas and search for the interests of people. The Etsy inspiration section features curated pages with hot-selling products and niches.
Why should you join the Etsy Affiliate program?
The etsy affiliate program is an exceptional chance for a home, lifestyle, and fashion blogger to generate passive income through wonderful commissions. Etsy has crossed several success milestones and achieved the benchmark of $2.4 billion in 2022 which is pretty commendable. This is approximately an 11.5% increment as compared to the last year. That's why you should encash some profit and money by joining the Etsy affiliate program and doing simple promotions.
Some other strong reasons that favor this affiliate program by Etsy.
There is no fee for joining this program but you need to pay the Payment processing fees on payouts.
The unique, vintage, and hand-crafted range of products is a plus point, which is loved by the customers and is not available on many online platforms.
A trustworthy name among the customers is enough.
The commission rates are also wonderful and competitive in the market.
What about the Etsy affiliate program commission rates?
The Etsy affiliate program is a little bit different when it comes to paying commissions. It completely depends on the sharing of affiliate links.
Commission Rate: 2% to 4%
1. Standard publisher referral
When you drive an audience to make a sale through your website or blog using the affiliate links, it is termed as a "standard publisher referral" and you will get 4% of the purchased item as commission.
2. User Generated content referral
Etsy strictly opposes the promotion using affiliate links on social media platforms but if you fulfill some eligibility conditions, then you can easily do it on Instagram. Pinterest and YouTube. In that case, you would get 2% of the product price as a commission.
3. Free Listings
This is another way to earn free listings as commissions by simply making a referral to a New seller. If your friend opens an Etsy store using your referral link, then you will earn 40 Free listings.
Cookie length on Computer or Desktop : 30 Days
Cookie length on Mobile Devices : 7 Days
The payment method offered by Etsy include ACH deposit, Cheque, and International Wire transfer.
There is no payout time for the affiliates but you can do it manually. The minimum payment threshold is only $20 but it is better to do the payouts for a good amount to avoid the payment processing fees.
Requirements to join Etsy Affiliate program
You must have a website or a blog with decent traffic.
The Content must be of high quality because low-quality content is strictly denied by Etsy.
Etsy also not allows price comparison websites, ad networks, and cashback websites.
Conclusion
If you are a lifestyle or fashion blogger having your own website or blog with impressive traffic and audience, then you should definitely join this program. You can easily generate handsome revenue through the commissions offered for the promotion of products available in the Etsy stores.