Today's post is about the fashion jewellery affiliate programs of those stores which excel in selling the best, trendy and budget-friendly jewellery in the market with the help of their online stores. If you have a fashion blog, then this is a good opportunity for you to earn a significant amount of income by recommending these stores. So let's explore the best stores with jewellery affiliate programs.
Top Fashion Jewelry Affiliate Programs
Amorium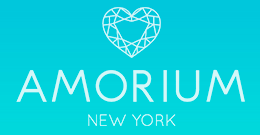 If your maximum number of users are young women, then Amorium will be the best jewellery store to promote on your blog. This brand deals in modern, trendy and delicate fashion jewellery for the modern women of today. To join its affiliate program, you just need to fill-up the form and wait for the approval.
Affiliate program of Amorium offers:
Up to 20% commission on the sale (minimum sale $65)
45-day cookies program
$25 affiliate referrals
Network partner –ShareASale
Signup here for Amorium Affiliate Program
Yadav


Yadav has been online since 1999 and offers the best diamonds selection at unbeatable prices. They have earned 100s of amazing reviews on Google, Yelp, the knot and more due to the excellent service and customer care. They recently started a high commission affiliate program and are now looking for potential partners.
Yadav affiliate program offers:
Commission rates: 5%
Cookie – 45 Days Cookie
Network partner is Hasoffers
Register here for Yadav Affiliate Program
Alex and Ani


This brand deals with exclusive antique as well as contemporary ornaments. It mixes both the version of ancients and modern designs for those strong women who love to flaunt their character thru unique pieces of knick-knacks. For all those fashion enthusiasts who want to join the community of different collection, Alex and Ani's affiliate program is best for them.
Alex and Ani affiliate program offers:
Commission: 10%
Network: PJ
Register for Alex And Ani Affiliate Program here
Oliver and Piper


olive + piper is an online jewellery boutique offering women with startling fashion jewellery from on-fashion statements to traditional every day affixes at a reasonable price. You can join their affiliate programs free of cost and start promoting their vogue jewellery.
Highlights of the O & P affiliate program:
6% commission on sales
30-day cookie plan
Network: Shareasale
Signup for Oliver And Piper Affiliate Program here
1928 Jewellery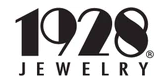 The brand deals in fashion vintage and costume jewellery for every occasion. The chandelier earrings are the exclusive range which gives a twist of modern and contemporary touch to your look. 1928 jewellery store also includes accessories for men. The affiliate program of 1928 is free to join by any fashion blogger.
1928 jewellery affiliate program offers:
15% or more commission
Network: Commission Junction
Signup here for 1928 Jewellery Affiliate Program
SheIn


SheIn offers affordable on-trend styles suiting both women and young girls. The jewellery offered by SheIn is very elegant, smart and classy crafted for every occasion. It is a mix of traditional and modern touch which is perfect for every lady. It also deals in boho costumes and graphic tees, decorated blouses and chic swimwear. The various affiliate programs include SheIn Official Affiliate and Partner Affiliate Platform.
SheIn affiliate Program offers:
10% commission with monthly cash bonuses as per the performance
Network partner- ShareASale, CJ, PepperJam and AdmitAd
Register for Shein Affiliate Program here
BooHoo


BooHoo is yet again a leader in offering the latest fashion jewellery along with other stuff for all age groups. It combines innovative designs with reasonable prices so as to provide exclusive as well as simple stuff for every occasion. Whether you need trinkets for valentines, festivals, holiday, or causal wear, Booho offers you all in a huge variety.
The BooHoo affiliate program offers:
7% commission on referred sales not including shipping (more in case of good deals)
Network:

Commission Junction for the US
AWIN for the UK
Zanox for Europe
APD for Australia
Signup here for BooHoo Affiliate Program
Charming Charli


If your users are 80% young women aged 18 to 34, then they will surely love the colourful jewellery offered by CC. the store also deals in an exclusive collection of handbags, scarves, eyewear, shoes, and other stuff which make the women loo smart and beautiful. Joining their affiliate program will surely add more young users to your blog as the outrageous and bold collection is hard to resist.
Charming Charlie affiliate program offers:
Commission: 6%
Network: PJ
Register here for Charming Charli Affiliate Program
Conclusion
All the above fashion jewellery affiliate programs are among the best in the market. Your fashion blog will flourish if you join their affiliate program. The young women of today are always in search of such exclusive and elegant pieces of ornaments to establish their exceptional style statement. Join now and earn huge commission by selling their products.