GoDaddy is one of the topmost leading Web Hosting providers and Domain name registrars that has helped small enterprises as well as large organizations to bring their business to the online platform to survive in this competitive business world. It is focused and committed to giving all the necessary services to its customers such as simple web Hosting, domain names, website builders, marketing and E-commerce tools, etc. Millions of business owners have marked their online presence using the GoDaddy services to extend and boost their businesses up to the next level. A Wonderful affiliate program is offered by GoDaddy but before joining it, a wide-angle GoDaddy Affiliate Program Review is necessary to understand all the points related to it.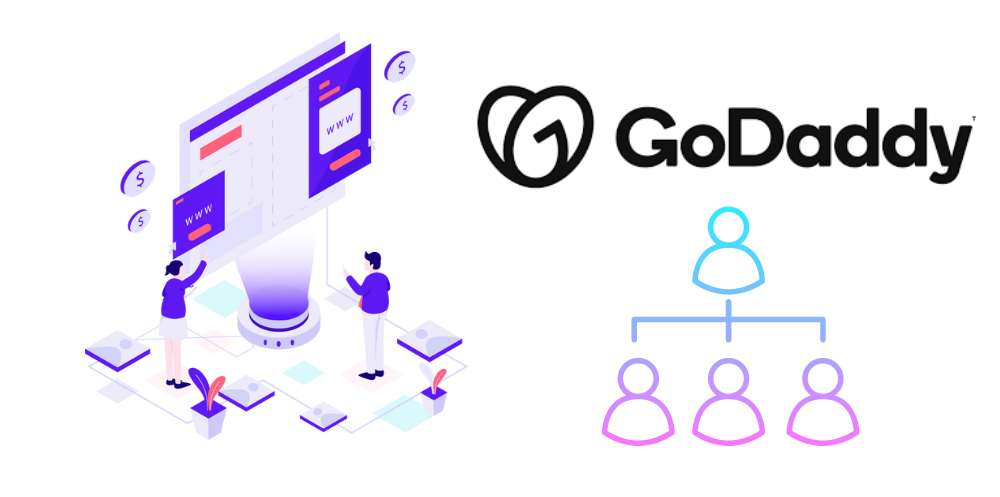 In this article, we will make a deep explored GoDaddy affiliate program review and try to cover all the given Vital aspects to help you gain a better understanding of this program.
Table of Contents
Does GoDaddy have an affiliate program?
GoDaddy has a wonderful affiliate program that can prove to be helpful for professional bloggers and website owners having a large audience who can exploit this opportunity by joining the Godaddy affiliate program. As per the program you need to promote the Godaddy services to your audiences and in return, you will be rewarded with wonderful commissions.
GoDaddy runs its affiliate program with the help of CJ's affiliated marketing network and user can easily join the program without any hassles.
GoDaddy US Affiliate Programs
GoDaddy Affiliate Program Asia, UK, Europe
What is GoDaddy affiliate program?
GoDaddy affiliate program is an exciting opportunity for professional web bloggers and influencers to generate a decent passive income by promoting Godaddy services on their websites and blogs. The list of Godaddy services that you can pick to promote in order to earn those high commissions is mentioned below.
Websites
Domains
SSL Security
Web Hosting
WordPress
Professional Email
Any Promotional offers
GoDaddy supplies you with all the necessary marketing and promotional materials including banners, images, and text links which can be further used on your website to engage new customers for Godaddy. You can easily pick your suitable banner from over the 100 banners available with the GoDaddy affiliate Program.
Why should you join the GoDaddy affiliate program?
You should Join the Godaddy affiliate program as GoDaddy has become a very popular Web hosting and Domain service over a very short period. Its revenue has climbed up to the $4 billion mark in Sept 2022, which is an approximate 11% increment over the last year. After reading these successful and profitable figures, you can't ignore their value in the web hosting and domain services industry. So it's a perfect time to join the affiliate program offered by Godaddy and juice out some wonderful income figures from it as well.
Other Positive favors given to the affiliates by GoDaddy
The GoDaddy affiliate program is free and there are no signup fees.
Lucrative High commissions
Full suite of incredible Products to promote
What about the GoDaddy affiliate program commission rate?
GoDaddy has promised to reward the hard-working affiliates with impressive commissions and that's why it has a wonderful commission range depending upon the products and services.
Commission Rate: 10% to 15%
Cookie length: 45 Days
There are multiple payment options to get the commissions including Check and Direct deposit.
GoDaddy used to pay the commission to its affiliates every month and you can set a minimum payout threshold of $50 or $100, depending upon the payment option.
Requirements To Join Godaddy Affiliate program
A website with decent traffic to promote Godaddy services and products.
A CJ affiliate account to join and manage the affiliate program.
Apart from the above, there are no hard and fast requirements to join the affiliate program by Godaddy.
Conclusion
The Final verdict about the GoDaddy affiliate program is that if you are a web developer or web designer having your own website or blog with decent traffic, then you should definitely join this program to generate awesome revenue through the high commissions offered for the promotion of all the GoDaddy services and products.