Nowadays, a party is something which is needed for every little occasion. From the birth of the child, till he/she gets old, every moment is celebrated and enjoyed by the nearest and dearest ones. Other party occasions include birthday parties, wedding pre and post parties, baby showers, promotion parties, naughty parties, and other office parties. Thus, it opens up an excellent opportunity for affiliate marketers to bank on it.
This niche is forever flourishing, and affiliate marketers can earn high commissions by promoting the party suppliers available online. These party supplies affiliate programs can combine with any other verticals like lifestyle, home décor, related to kids, etc.
The online party suppliers usually sell the items in bulk at the best prices. Affiliate marketers can join their affiliate programs and use the given links, banners, images, and other promotional material to target the interested visitors. The variety maintained by these party stores are excellent and exclusively designed for their different types of customers.
Party stuff offered by these online party suppliers
There are many types of parties and party stuff supplied by the party supplies stores online. Have a look at the things required on various occasions.
General party stuff like tableware, balloons, decorations, cakes
Party favors like bags, hats, noisemakers, and blowouts
Birthday parties supplies like things for girl/boy, milestone birthday party, themed birthday parties
Stuff for holiday parties, weddings, baby showers, graduation, super bowl party
New Year's Eve party
Halloween theme parties, including things like kids and adult costumes, spooky decorations, costume accessories like makeup, masks, wigs, hats, etc.
Personalized parties
Thank you parties
Kitty parties
Anniversaries
Adult party accessories
Farewell
So, let's check out the best party supplies affiliate programs accessible in the market. We will be providing information about the top party supplies stores.
Party Supplies Affiliate Programs
1. WholesalePartySupplies.com


WholesalePartySupplies.com was established to give clients the best possible choice at the best prices acquirable on the net. They offer brand-new and top-quality designs from the most favorite party supply industry.
Wholesale Party Supplies presents reduced wholesale prices on more than 20,000 Party and Personalized items to the ordinary consumer without any extra fees.
They ship the products internationally, spreading out the possibility for affiliates to make significant income in the Party market.
WholeSalePartySupplies Affiliate program highlights:
It's free
Banner ads and text links that you can use to promote on your site
Up to 20% commission on every sale
90 return days
Affiliate network- Rakuten Marketing
Register here for WholeSalePartySupplies Affiliate Program
2. Party City


Party City is the stellar, income-generating party goods retail merchant in North America. It has more than 850+ locations that are a coast-to-coast system of party stores in the US, making it effortless and fun to intensify special events.
PartyCity.com is the only shopping place for party supplies, balloons, decorations, and attires for all types of parties, events, or holidays. They supply an excellent collection of new and exhilarating products at the best prices. Whether it is a kid's first birthday, Cinco de Mayo bash, Halloween party, bridal/baby shower, or couple's silver or golden jubilee party, Party City's collection of 50k + party merchandise and dress ups stimulate extraordinary get-togethers and change any event into an exceptional affair.
PartyCity Affiliate Program Highlights:
4% commission
Average Order Value: $60
30-day cookie duration
Product feed updated and acquirable every day
On-going customer promotions via links/banners
Affiliate Network Partner is CJ
Signup for Party City Affiliate Program here
3. ForYourParty.com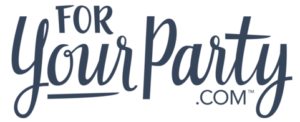 ForYourParty.com is a well-known online merchandiser of made-to-order party accessories, wedding accessories and souvenirs, napkins, ignitors, cups, and other party basics. They make and trade the most significant assortment of coordinating individualized party stuff sold on the website.
Their customized products are highlighted in many local publications like Martha Stewart Weddings, Brides Magazine, InStyle Weddings, Lucky Magazine, Real Simple Weddings, Town and Country, and People.
ForYourParty.com Affiliate Program Highlights:
10-15% commission for content sites and 1% commission for coupon sites
90-day cookie duration
The devoted affiliate management team
Average order size: $150
Frequently updated data feed
Get Started with For Your Party Affiliate Program now
4. PrivateIslandParty


Private Island is the most freaky and fun party organization that urges fun to a new degree. They believe that all should be dress up cool all the time and inspire others to escape from social standards and relish life.
Private Island Party supplies every little thing you need to throw an unforgettable party. It deals in over 8,000-plus products fully stocked and ready to ship. They are one of the trustworthy party sources for event planners, DJs, and for those looking to have a bang. They have Wholesale novelties, Hats, Wigs, Costume jewelry, Costume accessories, Sunglasses, and much more than you expect.
PrivateIslandParty Affiliate Program Highlights:
15% commission each month on all orders
High-converting text links, buttons, and banners developed for best performance
Support form receptive in-house program management
90-day cookie policy
Affiliate network partner- ShareASale
Sign up here for PrivateIslandParty Affiliate Program
5. Beau-Coup


Beau-coup party favors are an exclusive party favor online store. They deal with the wider variety of weddings, baby showers, and other occasion favors. Beau-coup intends to supply high-quality keepsakes and gifts along with surpassing customer service so that every jubilation can be a once-in-a-lifetime occasion. They want to enliven their clients and help them find the immaculate way to respect and celebrate their achievements, and to give thanks to their loved ones by saying- merci beaucoup.
Beau-Coup Affiliate Program Highlights:
10% commissions
90-day cookies
Dedicated Affiliate Manager
Protection from adware, hallmark applier and coupon site cookie overwrites
Product feeds with data feed & tool integration
A wide choice of creatives in multiple niches
Affiliate Network partner- ShareASale
Register here for Beau-Coup Affiliate Program
6. WindyCity Novelties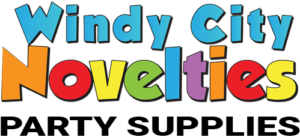 Established in 1983, WindyCity tries to be your #1 party supply source online. They offer the lowest prices on glow-in-the-dark products, party decorations in a mixture of themes, and even a vast choice of costume accouterment at the best value. They deal in over 17,000 products and add up more weekly.
Don't miss to check out their tailored, heavy-duty vinyl streamers, individualized invitations, and customized printable items. They offer fast and courteous shipping, along with extraordinary customer service. For further inquiries of any event planning, please call to join the list of satisfied customers, which goes on to grow even after 33 years of best service. Windy City Novelties also offers party advice and gift ideas.
WindyCity Affiliate Program Highlights:
$7.99 commissions
The minimum order value for free shipping- $69
Custom coupons and vanity codes available
30 Day Cookie policy
Affiliate Network Partner- RakutenMarketing
Get Started with WindyCity Affiliate Program here
7. Bachelorette.com

Bachelorette.com is just like a great bachelor party. They are all about lots of playfulness and a little mischievous. And when the party's over, no one will know what was going on. Every aspect of your shopping experience is private. Secrecy is their corporal strength. After all, Bachelorette.com is a division of PriveCo, the world's most privy company.
Bachelorette Affiliate Program Highlights:
15.2% commission of every sale you make
90-day cookie duration
Fully updated Datafeed
Ftp access to the affiliate program
Open Handed Pay Per Click policy
Customized coupon codes
Professional affiliate management
Affiliate Network Partner- ShareASale.com
Register for Bachelorette Affiliate Program here
8. ShopSweetLulu


Shop Sweet Lulu is the yet another online party and gift destination in the children's modus vivendi collection, offering a curated choice of the very best party products from around the world. It provides seasonal stuff, theme party decorations, favors, and other gift items for every occasion.
Founded in 2010, they have developed outstandingly and are overexcited to develop further through affiliate relationships.
Our affiliate program is for bloggers, influencers, and other content-rich sites that cater specifically to the family, party, craft, and maker communities. Great affiliate candidates include home/gift/DIY/party/mommy bloggers, party planners, photographers, & event stylists. We do not partner with coupon sites.
ShopSeetLulu Affiliate Program Highlights:
8% commission on sales
Average order value is $80
No coupon sites affiliation
45-day cookies
Affiliate Network Partner- ShareASale
Signup for Shop Sweet Lulu Affiliate Program here
Conclusion
The above-mentioned top Party Supplies affiliate programs are lucrative for every affiliate marketer. Your audiences will love to get the best party stuff from them as they have lots of variety and will deliver them all products at their doorstep. You can include them in various ways to your blog. Try writing a post on how to arrange different kinds of parties at home, review the specific party supplier, or write a top 5 list. In this way, you can add a lot of stuff related to parties and the party suppliers.
I hope you find this post helpful and start making money from the party supplies affiliate programs.