Do you have trouble remembering passwords of all the online accounts you have? With each of us having a minimum of five different online accounts which needs to be secured with a password that absolutely no one crack, we end up with such long password that we ourselves end up forgetting. The only option we all are left is to choose simple passwords which we won't forget, or like some of us do use the same password for almost all the online accounts you operate.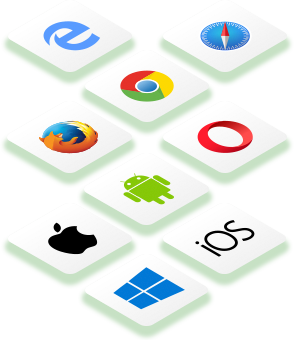 RoboForm for Business SALE – 25% OFF
Now frankly, all these options are not advisable especially writing down them in a diary! The solution to helping the world remember lengthy and unique passwords is to use RoboForm password manager. It's your genie to help you remember all your passwords of various online accounts you operate without having to enter the wrong password a couple of hundred times.
RoboForm is an ideal solution for individuals all around the world who can't remember their passwords for the life of them or some of us who are security conscious. It's also perfect for small business owners. Now no more wasting of time while logging in as RoboForm makes logging in faster and more secure as it securely stores all of your passwords and logs you in with a single click.
Now that we know RoboForm remembers all our passwords for us and helps us log- in just by a click, here are some other features which are notable.
Features
One-click logins.
AES – 256 bit Encryption with PBKDF2 SHA- 256.
Two-factor authentication (2FA)
Password generator.
Supports multiple platforms like Windows, Mac, iOS, Android, and Linux.
Supports all major browsers like Chrome, Safari, Firefox, Microsoft Edge and Internet Explorer.
Keeps your passwords in sync and backed up across all your browsers and devices.
Offline access.
Stay organized with your password with easy to manage folders.
Powerful search.
Easy setup.
Import/export.
Secure sharing.
Stores credit card details and billing information.
RoboForm Identities fills your online forms with one click.
Safenotes to save software licences to WiFi password.
24/7/365 priority customer support.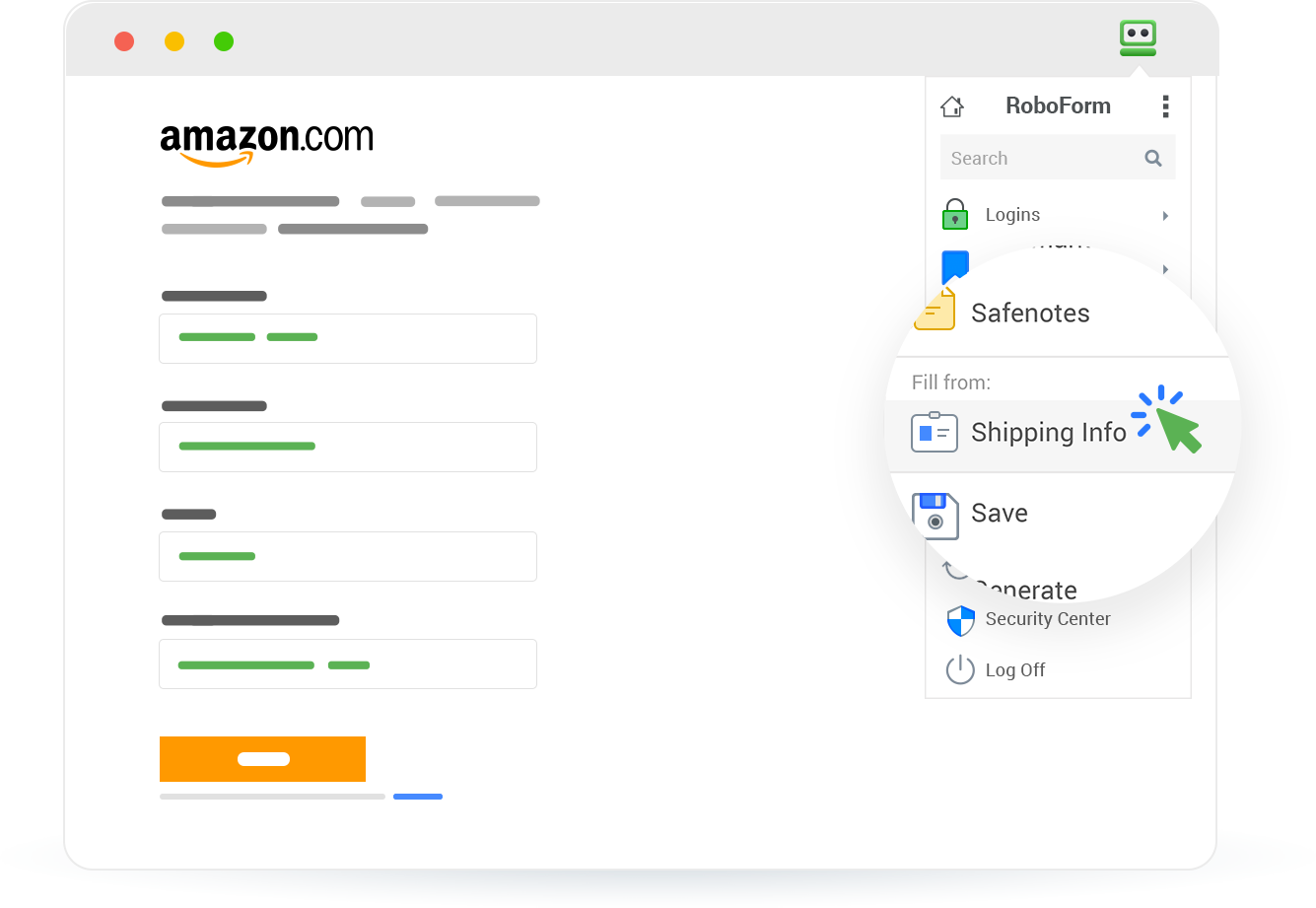 Get Started With RoboForm
Using RoboForm is simple, easy and secure. Here are the simple steps to use RoboForm.
Create your account by entering your email address and setting a master password. The master password is the only password you need to remember going forward.
Add your passwords manually or import from your browser, a CSV or other password manager. RoboForm will save new passwords automatically as you make new accounts.
Now login through a single click or tap and save time.
Pricing
RoboForm pricing is reasonable and caters to individuals, family and business. It also offers a free subscription which is the best in the market. All the paid subscriptions are available for long term subscription for 1 Year, 3 Years or 5 years.
RoboForm Free gives you unlimited logins, fill web forms, multi-platform support, strong encryption, password audit, securely send logins, receive emergency access, applications logins and manage bookmarks. This account would be FREE FOREVER.
RoboForm Everywhere at $1.99/month billed annually.
Services you get, access on all devices, account data backup, share logins securely and premium 24/7 support.
RoboForm Family at $3.98/month billed annually.
Services you get, 5 everywhere users, access on all devices, account data backup, share logins securely and premium 24/7 customer support.
RoboForm Business starts at $3.35/month billed annually.
Services you get, easy user onboarding, centralized management, active directory integration, role-based permissions, full separation of business and personal passwords, unlimited sharing groups, security policy deployment, detailed reporting, pay as you go- no contracts. You get a 14 day Free Trial.
Payment options are trough Credit Cards like Visa, Master Card, American Express, Discover, Diner Club, UnionPay and JCB. You can also pay through PayPal or USD Paper Check or Money Order.
Choose Your Plan and Get Started With RoboForm
Customer Support and Help Centre
RoboForm gives round the clock assistance via live chat which is available 24/7/365. They also have a help centre which has an extensive knowledge base covering common user topics and frequently asked questions.
Now that we have covered all the important features of RoboForm here are the Pros and Cons to help you make up your mind.
Pros
Secure
Affordable
Password analysis.
Free plan.
Cross-platform syncing.
Cons
Overwhelming options.
Doesn't change weak passwords automatically.
Conclusion
RoboForm is easy to use and secure which automatically makes it a sure thing. The free version is the icing on the cake which is a must-try if you have never used a password manager before. Having said that RoboForm is a definite Yes from us for all the features and high-end security you get at a really reasonable price.