Semrush has created itself as the leading player in the Saas industry. It has built a strong position in the market and has won the satisfaction of millions of customers around the world by offerings its incredible Search Engine Optimization tools, techniques, and solutions. From Domain research to Social media advertising, it has all types of services required by online businesses to help them in improving their performance against competitors in the market.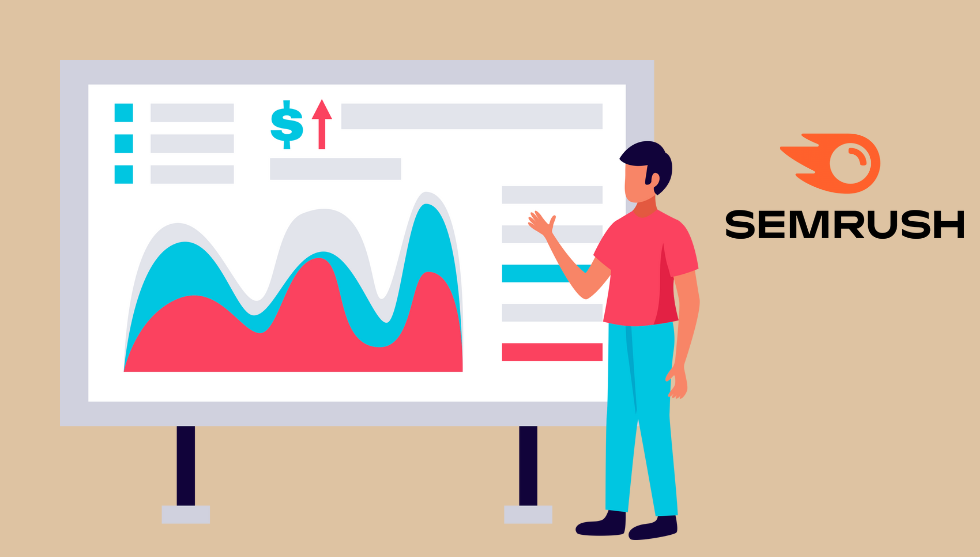 In this article, we will make a deep analysis of the SEMrush affiliate program review and try to cover all the given important aspects to develop a better understanding of this program.
Table of Contents
Does SEMrush have an affiliate program?
Semrush is breaking the popularity records in the SEO division of the Saas market and has offered a wonderful opportunity to tech bloggers, business bloggers, and affiliate marketers to earn handsome amounts of commissions and generated a huge amount of passive income.
The popular affiliate networks which are indulged in managing the Semrush affiliate program are given below.
SEMrush Affiliate Programs for US, UK & Global
What is SEMrush Affiliate program?
SEMrush affiliate program is a smart way of earning money in a passive mode for the Content Publishers, Paid Search Specialists, Course Creator/Professor and All-round Marketers. The affiliates can do the simple promotions on their tech blogs, business blogs and other influencing platforms. SEMrush provides them commissions for each successful referral and this program generates revenue on Cost per action pattern.
As You know ,that SEMrush is a leading name in the Saas market and turning to become a giant to eat up its competitors. It has a wide range of valuable tools and products to increase the traffic and improve the conversions. Some of the exceptional awards winning tools that the affiliates can pick for the promotional purposes are given below.
1. Keyword research
It includes the wonderful sections including Keyword magic ,Keyword manager, Keyword overview and organic traffic insights. All of these tools improve the ranking of the websites with proper keyword research and placement strategy.
2. Backlink analysis
Link building is another crucial part which acts as the backbone of SEO practice. SEMrush has a mammoth backlink database and tools which helps in link building by providing detailed backlink analysis of the website.
3. Website audit
The Site audit tools offered by SEMrush plays a major role in tracking down some website related problems such as marketing and solution. It also recommends the best relevant solutions to those common problems.
4. Domain Analysis
It is another wonderful tool that is worth being promoted. It analyses the SEO requirements which are lagging the website down and also checks the competitor websites for their performance and missing things which you can include in your website to stay one step ahead.
Now when it comes to the promotion, SEMrush has loaded its affiliate program with several tools and resources that makes the marketing and promotion process very simple and easy. It provides you eBooks, Widgets , landing pages and banners which plays a crucial role in helping the affiliates for a smooth and hassle free promotion. The affiliate only need to copy the code from the tools and material and then place it on the desired place on their website. Apart from that there are a lot of customization option to mould and bind the promotional codes in your website.
Why should you join the SEMrush Affiliate program?
Some strong reasons that drives us crazy to join the SEMrush affiliate program.
One company of the 4 Fortune 500 companies prefers using SEMrush.
40+ Tools international award-winning tools are offered for promotion that are used by over 7,000,000 marketers.
Amazing last-click attribution model and 120 days of cookie life.
The commission rates are also wonderful and competitive in the market.
You can earn an awesome $200 commission for every new sale.
Dedicated Team of SEMrush has experienced account managers to support you 24/7.
What about the SEMrush affiliate program commission rates?
SEMrush offers multiple commission types for the affiliates to earn money in a flexible way.
Commission Rate: $0.01 to $200
Each account activation will fill your commission bag with $0.01.
You will also be rewarded with $10 for every trial activation but the money will be credit only if the user activates the Pro and Guru trial plans.
Each subscription plan chosen by the referral user will bag $200 in your affiliate account directly.
Cookie length : 120 Days
The average considered time which SEMrush use to pay the earnings is around 21 days. There are multiple options to set the minimum threshold for the payout or a fixed day of the month. If your earning are less than $50 in a specific month , then those earning are rolled over to the next month.
The payment options made available to you by SEMrush include Paypal and EFT.
Requirements to join SEMrush Affiliate program
You should have your own social media account or website in an active state with at least 1K followers or 1K traffic per month.
The niche of you website or blog must be Enterprise level SEO, Content marketing , digital marketing and other related stuff.
The content in the blog posts, videos and online courses should be unique and original.
Last but not the least is a growing number of established audiences.
Conclusion
If you are a Content Publisher, Paid Search Specialist, Course Creator or All-round Marketer having your own website or blog with impressive traffic and audience, then you should definitely join this program. You can easily generate handsome revenue through the commissions offered for the promotion of Digital marketing, SEO and other tools offered by SEMrush.