Affiliate Marketing has become a great source of income for many bloggers and webmasters. And moreover, if you have the right skills to promote the particular brand, then it will surely rain money from all the Affiliate Programs you join. Being a blogger, you must explore all the best ways to find great Affiliate Programs as many options are existing in the market.
It is a known fact that every internet marketer is going to need the best affiliates to promote their product on various channels. On the other side, it might be that you being a blogger want to find platforms where you can find Great Affiliate Programs of the brands for promotion. So, in this post, I will help you in finding the sources from which you can get to the finest brands for promotion.
Sources to find Great Affiliate Programs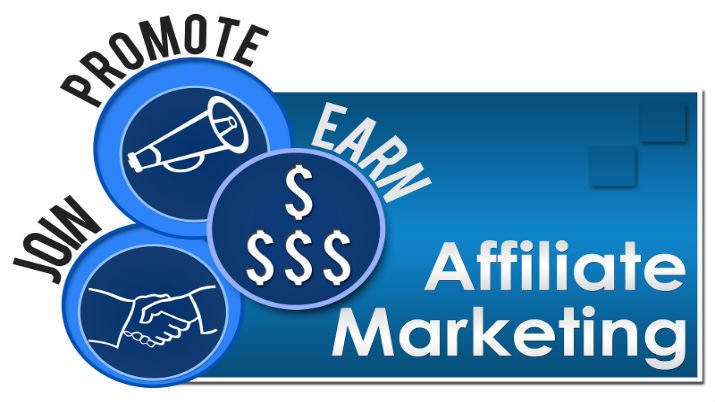 Social media
Every recognised brand has its official brand's pages on every social media channel. For bloggers, who are in search of the best brands for the promotional purpose can check their social pages on Facebook, Twitter, Instagram, Reddit, Pinterest, Google+ and Tumblr. You can simply search the widespread brands across the social media pages and join the related groups to find out what they are endorsing.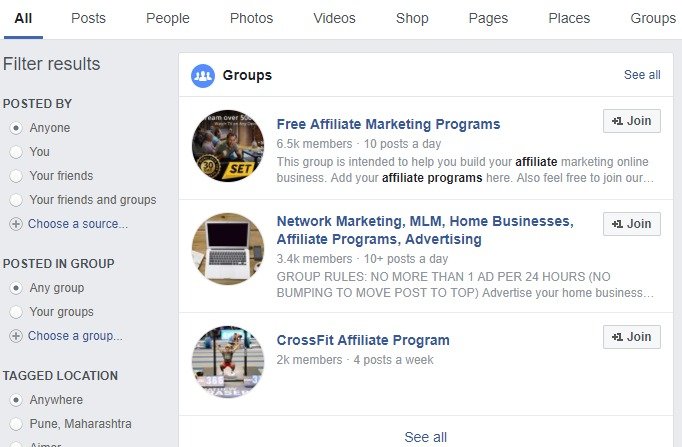 Forums
Even other social platforms like Warrior Forums, Quora, Reddit, etc. are also excellent sources for finding the top affiliate programs. Through Reddit and Quora, you can ask others about the best affiliate programs to join in. You will definitely get the best answers from industry experts. Warrior Forum is focussed especially on affiliate programs and offers.

Product Review Websites
You can always decide to look for the websites which write the product reviews. These review websites will help you in finding the reliable as well as the preferred product of the audiences. Reviews sites also review the latest product launched in the market. Go through those sites which are ranking high on search engines and are popular on the social media too. So, you can easily choose to join the affiliate programs of those brands.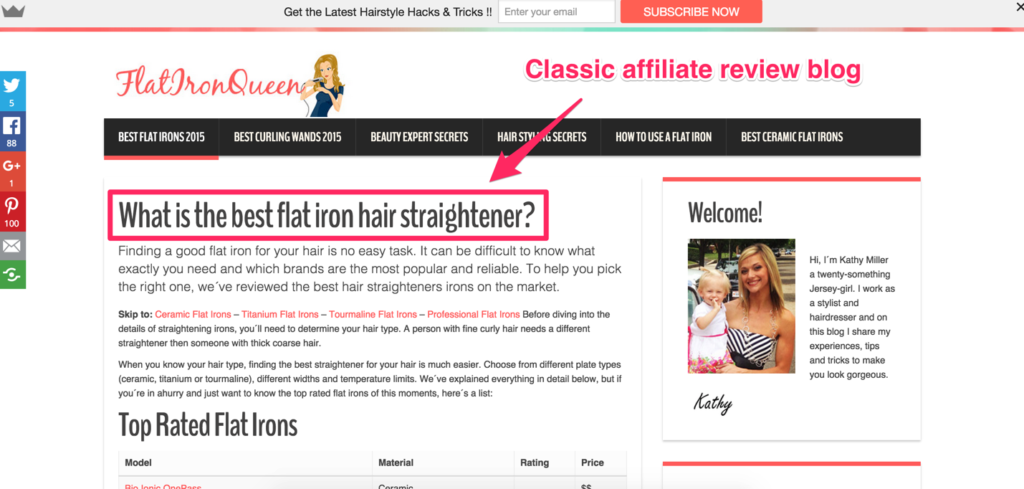 Start-up websites –TechCrunch & Mashable
TechCrunch is a leading technology media stuff, devoted to fanatically reporting start-ups, appraising new Internet products, and disclosing tech news. Mashable is an international multi-platform media and entertainment syndicate providing the latest news about various product and services in the market.
You can always keep an eye on such websites to know what's new in the market and people's point of view on the same. It deals with all kind of update on culture, business, tech, entertainment, etc. These website's social pages are always exciting and full of real facts and opinions from the distributor's and user's point of view. Thus, it becomes easy for you to decide which product to choose for a promotion.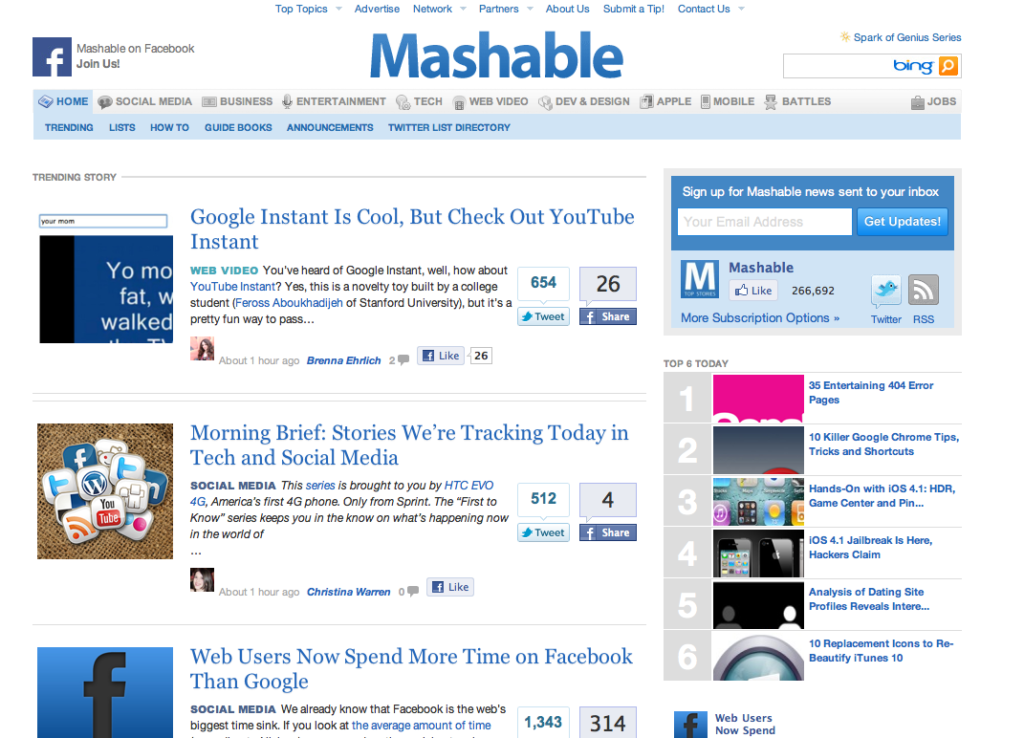 Rival's website
Your competitor is the top source to find about the best and trending product on the market. The blogger's community is an affable group of people who follow each other in every approach. So, it's not a big fight when you copy your rival or do the same stuff as him. The only thing which makes you stand out of the rest is the quality content and the right approach towards the affiliate products. So you can look into your competitor's blog and find and join the same affiliate programs. Tools like SEMrush and SpyFu can help you a lot.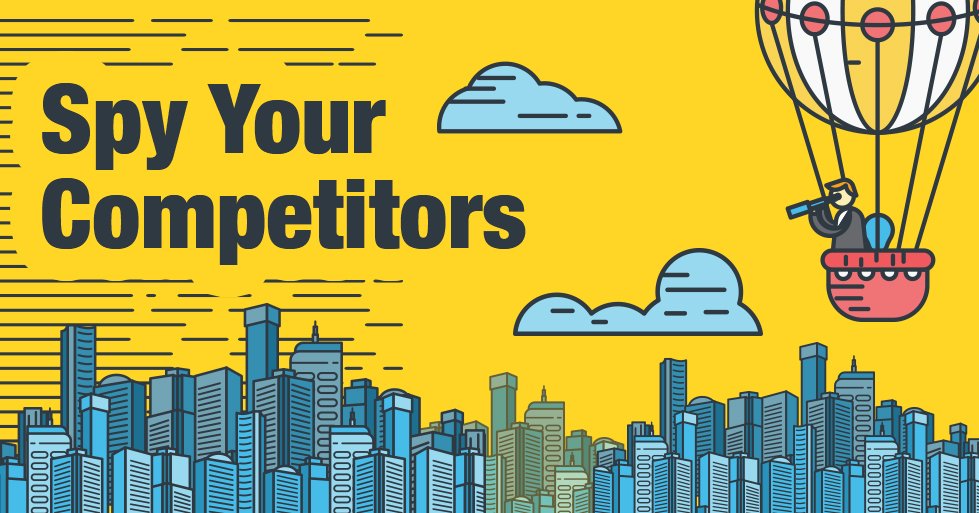 Video Marketing
Nowadays, every recognised brand promotes its product through videos. Even the bloggers and general users make videos of the product for others to either have knowledge about the product or to buy it through the given link. Video marketing is the best way to create awareness and find suitable products available. Therefore, you can also choose the affiliate programs of most popular products and appropriate for your niche.


Similar Sites
There are many websites in the market which help you in having more option available in the market. Alexa and Similar Web are such tools which help you in finding similar affiliate programs. If you want to know various affiliate programs in the same niche, then they will search the similar and best websites for you to choose from. You can pick the one with highest commissions or the one is more popular among the users.

Third-party networks
There are various affiliate networks where you can find the top affiliate offers. These networks bring developers together with dealers and associates.
ClickBank
CJ
OfferVault
ShareASale
FlexOffers
AffiBank
AvantLink
Rakuten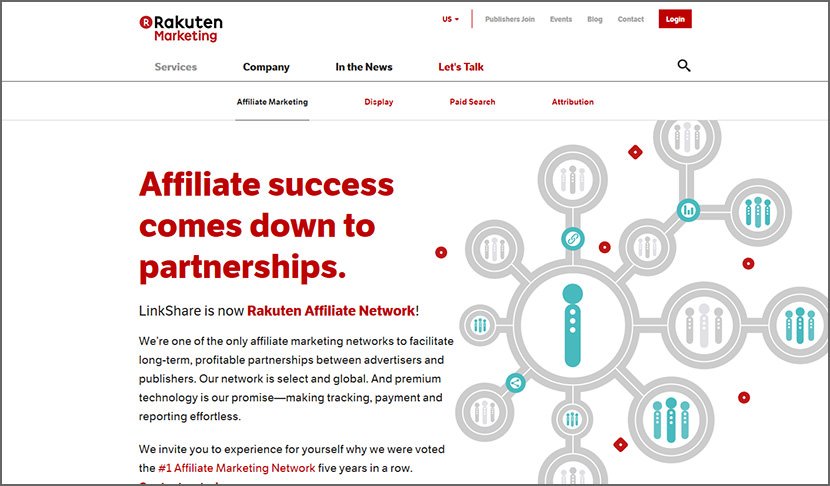 Newsletters & Blogs
Browse popular blogs and email newsletters to know what they are promoting. Most of the famous blogs and newsletters promote the products which are in high demand or getting viral among the users. You will surely find some significant affiliate programs in your niche.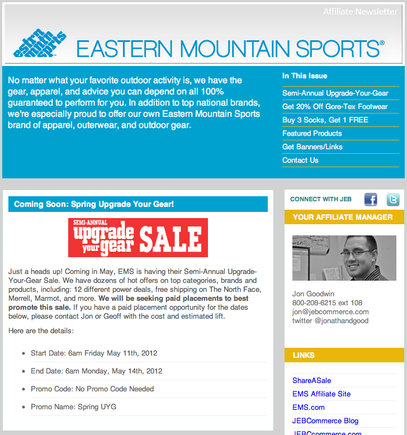 Internet Marketing Blogs
This kind of blogs also helps in finding the correct affiliate programs as they cover all major topics related to internet marketing. For example, Kissmetrics, CopyBlogger, Occam's Razor helps its readers to find multiple sources to explore. Like Kissmetrics blog often gives an example of eCommerce merchants in different categories, you can go to those merchant websites and look out for the suitable partner program. These blogs will open to you the world of opportunities that are just a tap away.
Copy Blogger gives info about content marketing, affiliate marketing, email marketing, copywriting, etc. Occam's Razor covers digital marketing analytics. Other Affiliate Marketing blogs where you can get more knowledge about legit Affiliate programs are Pat Flynn, John Chow, ShoeMoney, Matthew Woodward, Shawn Collins and more.
Conclusion
Networking is the key to successful Affiliate marketing. You can find better opportunities only when you look for opportunities in every nook and corner of the digital market. To find great affiliate programs for your blog or website, you have to keenly scrutinize all the available option be it social media, forums, marketing tools, or broadcasting websites. Opportunists don't leave any chance untried, and for internet marketers, anything can turn into an asset if explored aptly.
If you are familiar with any other way to find Affiliate Programs, then mention them in the comment section given below. It is always good to share information.