If you have an up and running website, blog, or YouTube channel the best way to starting earning through it is to join an Affiliate Program. It's a simple way to start earning as you have an audience who are potential customers. It's upto you to introduce them to the best products and services and in return earn from the said services and products.
One such Affiliate Program which is up and coming is the Cryptocurrency Affiliate Programs. All you need to do is point out your visitors in the direction of these sites and sit back to enjoy the commission you get when these paying customers visit the affiliate sites through your links. Joining a Cryptocurrency Affiliate is bound to make you money, a majority of people have yet to invest in Cryptocurrency.
In the world of Cryptocurrency Affiliate Programs, the commission is given out in two different methods. Here is a little much-needed detail you need to know before you sign up for a Crypto Affiliate Program.
How would you earn through a Crytpo Affiliate?
The first method of payment is the Cost per acquisition (CPA) scheme. This is a one-time fee for each referral you make. Typically CPA is paid as one hefty chunk of commission on the sale just once when the customer makes a purchase. Through this, you get paid only once for the referral you made.
The second method of payment is Net revenue share (NRS) scheme. This lets you earn multiple times or forever in some cases depending on the percentage of money spent by the customer on the Affiliate site over some time. This payment method is found on sites recurring purchases or trading is done. This payment method can keep earning you commission indefinitely just with one referral.
Now that you know how you will get paid through Crypto affiliate, here is a list of top 10 Cryptocurrency Affiliates that cover Crytpo exchange, crypto wallets to keep your coins safe, exchange, trading platforms, an app to help you with crypto tax, and even a casino.
1. Coinbase

Coinbase is a well known trusted exchange, which works as an entry point for millions of people in the crypto space. It has 35 million users in over 100 countries with $150 billion cryptocurrencies exchanged on the platform to date. Coinbase supports several different popular digital currencies which can be used for buying, selling, and managing a crypto portfolio.
Highlights of Coinbase Affiliate Program:
With Coinbase there is no limit to the number of people you can refer
Once you become an Affiliate you can use the impact tracking software to access your campaign performance data.
50% commission for all trading fees during the first 3 months.
The commission can be withdrawn in your local currency or get paid electronically via PayPal or your bank account.
Commission Structure – NRS
Join Coinbase Affiliate Program here
2. Binance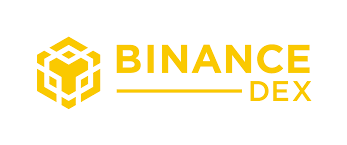 Binance is the world's largest crypto exchange which supports all coins that are worth trading. It is one of the most recognizable brands in the entire crypto exchange industry which allows trading from anywhere at any time through a mobile, desktop, or API. Binance can be used for trading, buying, or storing cryptocurrency, which uses the blockchain ecosystem.
Highlights of Binance Affiliate Program:
Finance allows you to refer to as many people as you can.
Up to 40% commission can be earned.
The commission is paid instantly for each trade through your referrals.
Payment is paid in Bitcoin which is sent to your Binance wallet.
Commission Structure – NRS
Register here for Binance Affiliate Program
3. KuCoin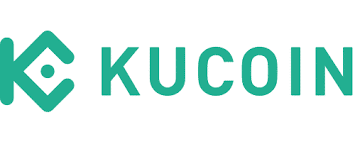 KuCoin is a cryptocurrency exchange which is widely used all over the world. With KuCoin you can trade anytime, anywhere 24/7 through their website and apps. It has a global community spread over 205 countries and uses 13 languages to help reach millions of users. It allows its users to trade in a number of digital currencies.
Highlights of KuCoin Affiliate Program:
Earn up to 50% of each referral's trading fee.
Get a commission from referrals even after the contract ends.
Payout is done at the end of each day.
The commission will be added to your account after clicking collect on the KuCoins Referral Bonus page.
Commission structure – NRS
Join here for KuCoin Affiliate Program
4. Ledger

Ledger is a hardware wallet for safely storing your crypto. It is one of the main manufactures of hardware wallets with their two flagship products Ledger Nano S and newer Nono X. Ledger wallets allow its users to buy, manage and keep their crypto secure all the same time through just one single app.
Highlights of Ledger Affiliate Program:
Up to 10% commission on each sale.
The commission is paid in Bitcoins.
Monthly payouts.
Get 24/7 online access to your campaign.
Commission Structure – CPA
Register for Ledger Affiliate Program here
5. 3Commas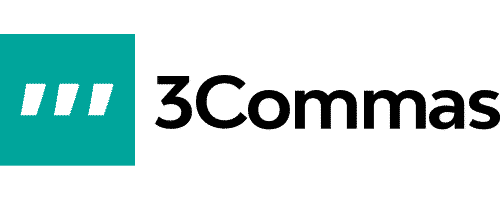 3Commas is a crypto trading platform that works with some of the biggest exchanges like Binance, Bittrex, Coinbase Pro, and Huobi. It's USP being the provision of crypto trading bots, which help maximize profit, minimize risk, and limit losses across multiple exchanges. The platform sees about $10 million in daily trading volume and supports 23 exchanges.
Highlights of 3Commas Affiliate Program:
Up to 40% of commission can be earned.
The commission is paid in crypto.
You can cash out your affiliate earnings or add them to your main wallet.
Commission Structure – NRS
Sign up for 3Commas Affiliate Program here
6. Bybit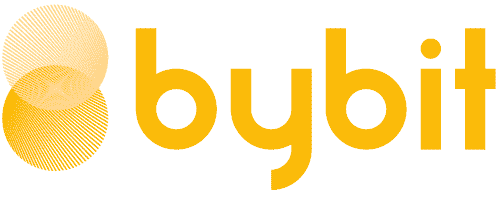 Bybit is a crypto derivatives trading platform since 2018 and is based in Singapore. It is available in over 80 countries including the United States and has over a million users. It has recently gained popularity and you might have seen them on popular social media platforms. They also offer HD Cold Wallet and buying of crypto.
Their Affiliate Program is one of the best to earn money as they pay commission for the people you refer to as well as the people who refer to other people.
Highlights of Bybit Affiliate Program:
30- 50% trading fee commission.
1-1 assistance from the BD Manager to expand business support.
Real-time settlement of commission.
The commission is transferred to your Bybit affiliate wallet.
Commission structure – NRS
Register here for Bybit Affiliate Program
7. Trezor

Trezor is a hardware wallet company from Czech and is the biggest competitor of Ledger. Trezor is a hardware wallet to trade and manage cryptocurrency offline. It has two types of wallet models which are The Trezor One, which is the entry-level model, and Trezor Model T which is the newly launched wallet with more features and coins supported.
Highlights of Trezor Affiliate Program:
Commission offered is 12-15% for each sale.
Payouts are monthly via wire transfer or Bitcoin.
Dedicated team to help affiliate help promote the product.
24/7 online access to your account for managing your campaign.
Commission Structure – CPA
Join the Trezor Affiliate Program here
8. Koinly

Koinly is a software that helps calculate the taxes owed on your crypto depending on which country you live in. Koinly will help you understand all about crypto tax along with helping you reduce taxes over time. It's hands down one of the best software's to help you navigate the crypto tax landscape. It is available in 20+ countries.
Highlights of Koinly Affiliate Program:
Earn up to 40% in commission.
The lifetime commission is 10%.
Offers real-time tracking of your campaign.
Payouts every 30 days.
Payments are given through Paypal, or Bitcoin, or ETH.
Commission Structure – CPA
Register for Koinly Affiliate Program here
9. Bitstarz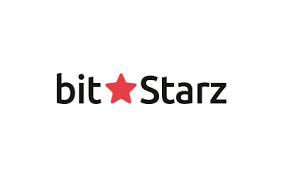 Bitstarz is a crypto casino that offers a way to spend you to spend crypto, just like many established gambling sites that allow you to raise your stakes with Bitcoin and other leading cryptocurrencies. Bitstarz is the biggest crypto casinos with over two million registered players offering more than 2,900 casino games.
Highlights of Bitstarz Affiliate Program:
Earn up to 40% in commission.
Payout is on the 1st of every month.
Access to a multi-currency reporting tool.
Commission paid out in EUR or BTC.
Commission Structure – NRS
Signup here for Bitstarz Affiliate Program
10. Crypto.com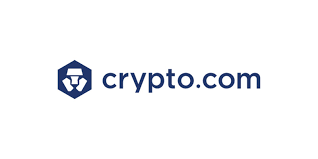 Crypto.com is going strong since 2016 headquartered in Hong Kong. It is an exchange platform, along with offering a range of crypto credit cards to help you spend those coins anywhere around the world. It also has a mobile app for you to track your spending and exchange rates.
Highlights of Crypto.com Affiliate Program:
Receive a signup bonus of up to $50.
Get $50 worth of MCO when a referral reserves a metal MCO Visa Card.
Get $50 MCO for anyone who signs up.
Commission structure – CPA
Register here for Crypto Affiliate Program
Conclusion
These were a mix of top 10 cryptocurrency AFF, you may choose one depending on what sort of website you run and the content you create. Remember your earnings depend on the number of viewers you get on your website, blog, or channel. Do check out all the prerequisites before enrolling in an AFF as some sites insist on a minimum number of followers or subscribers in return.
This is a great revenue stream to make money as the crypto market is still growing which gives you ample opportunity to make money.