Planning to spruce up your home or just a room is a fun DIY project until you fall into the vortex of searching for the piece of furniture, statement piece of art, or even the carpet. The online world of home décor is like a black hole that will suck up all your energy while you are left confused about what to buy.
So, to keep you sane and make sure you don't end up overspending we have rounded the Top 10 best online home décor stores. Now sit in the comfort of your home and style your home in no time with the best of furniture, carpets, art, or anything that completes your vision.
Let's get shopping.
1. Anthropologie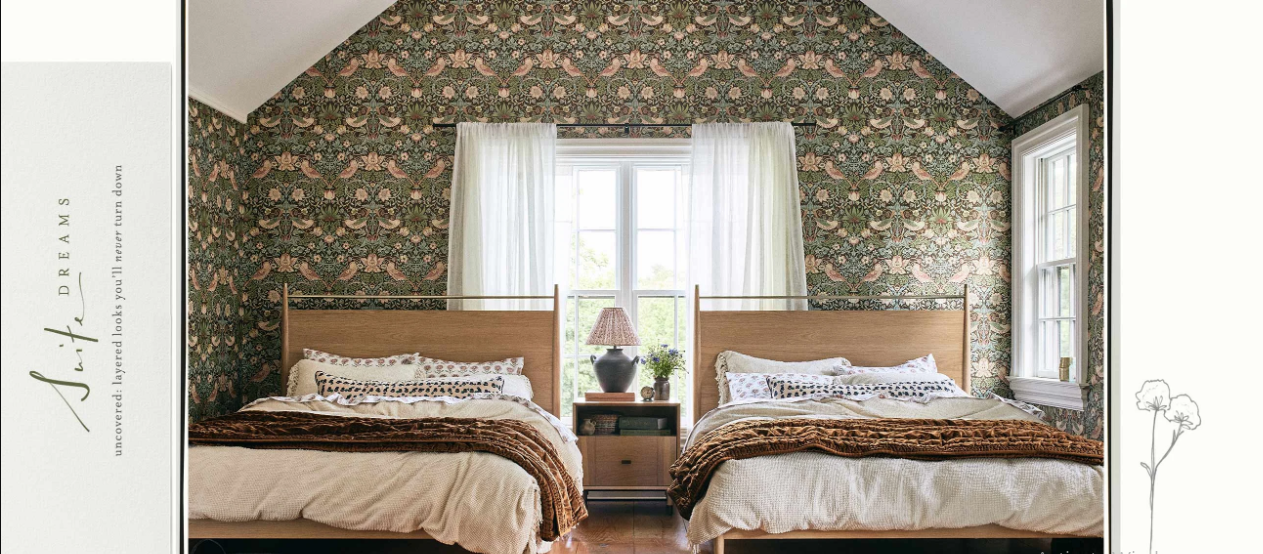 Anthropologie is a known name for their clothing and accessories, it's time that their home décor also gets the much-needed attention. It's a perfect mix of modern, sophisticated home décor, where you are sure to get trending styles. They have a dedicated page on their website Anthro living home which is dedicated to their home décor section. You can get your hands on furniture, décor, candles, bedding, bath, and even outdoor furniture and décor pieces.
Shopping with Anthropologie is fun as they often collaborate with famous interior designers, artists, and international brands. If you are in the market for custom-built personalized furniture with fabrics of your choice then look no further. They have a wide range of sofas and sectionals which you can choose and customize from.
The brand is sorted for its décor items which range from wall frames & art to rugs, mirrors, vases, and planters. The artist collaborations for home décor and kitchen & dining are worth the money as you can get your hands on some versatile unique pieces at a fraction of the price.
If you are looking for chic eclectic accent pieces which are currently trending then Anthropologie has it all. The furniture pieces are on the expensive side you can find budget pieces too. Also, they have regular sales with some great discounts to shop and save.
Some of the pieces you must check out are,
Sculpted Rattan Mirror is a handcrafted mirror to add some drama to any of your home walls for $258.00.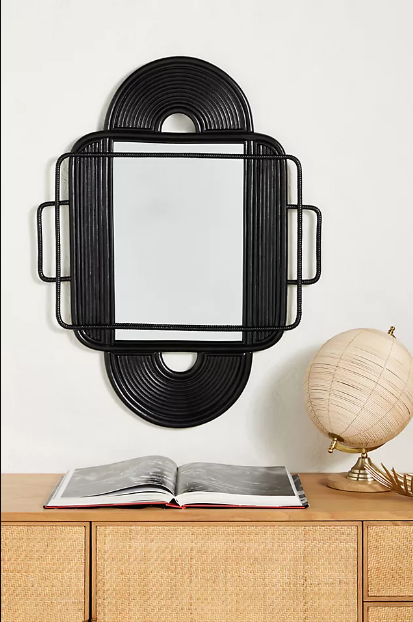 Shop Now
Tufted Caro Rug with beautiful patterns of a traditional rug with a beautiful multicolored design made with tufted wool for $68-$998 depending on the size you choose.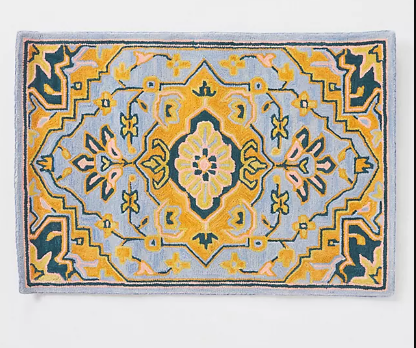 Shop Now
Nifty Jacquard Napkins' set of six napkins has boho-inspired motifs that will add endless charm to your table for $32 .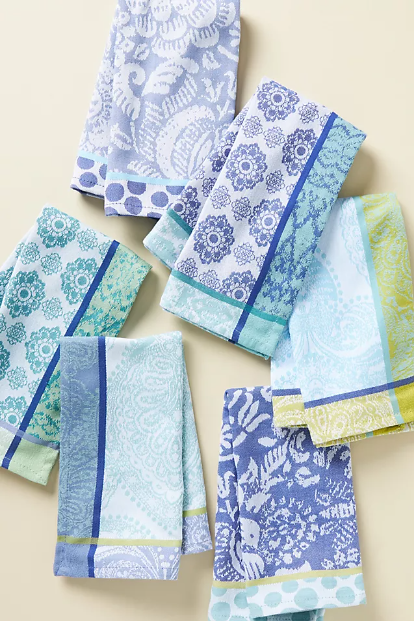 Shop Now
2. Wicklewood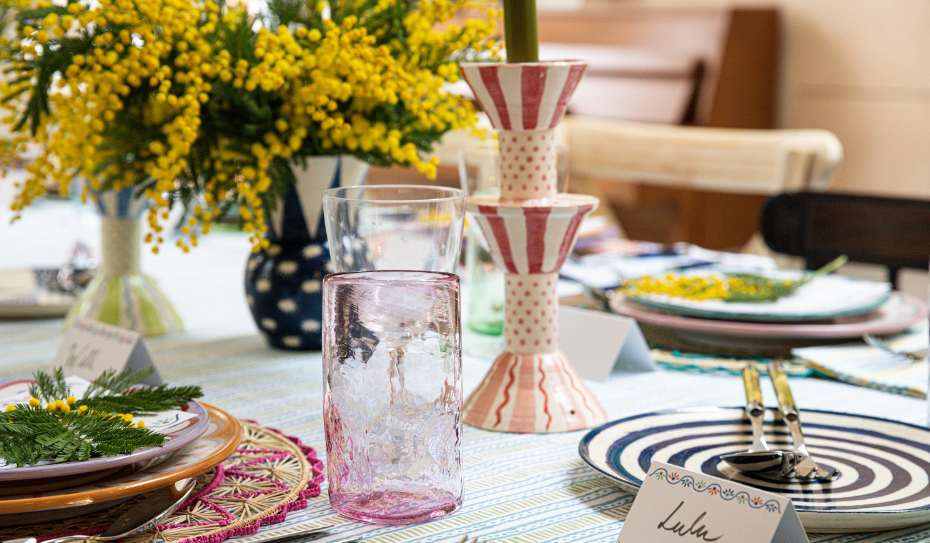 Wickleood is a UK brand started by two modern nomads who have created products that encapsulates their journey to make every house they lived in to make their home. All of their décor pieces are fun, with designs that will match any season, mood or move be it a different house or just a room. Their design and collections are ethically and exquisitely produced which makes their pieces unique.
While their design studio is based in London they work with artisans and entrepreneurs from around the world to create unique designs that respect their age-old traditions. They have always made sure their modern colorful designs respect textile traditions and celebrate local heritage from India, Guatemala, and England. They offer pillow cases, quilts & throws, tabletop & dinnerware, lighting, and décor accent pieces.
The brand is known for its various collaborations with artisans and designers from around the world. These décor items in these collections are often sold out as soon as they are launched which speaks volumes about the brand. The most sort after décor items from their brand is the tabletop & dinnerwear, cushions, and lampshades.
Some of the pieces you must check out are,
Colorful Cushion Collection which will add a pop color or print to any room or furniture. The cushions are handmade in various colors and patterns and are dual-sided. The types of cushions available are square cushions, oblong cushions, and scatter cushions. The price of the cushions varies depending on the style and size starting at $143.80 .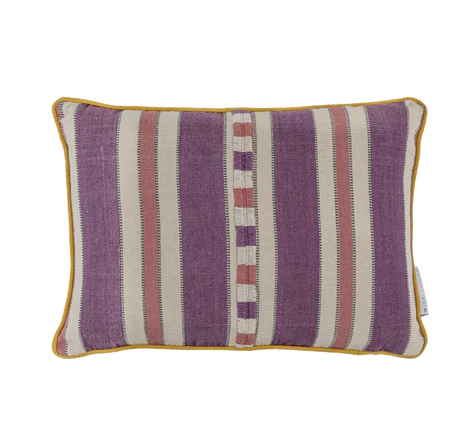 Shop Now
Triangle Star Tablecloth and Napkins are handmade and created with hand-carved wood blocks. This statement tablecloth and napkin are made in India and are for $143.80 .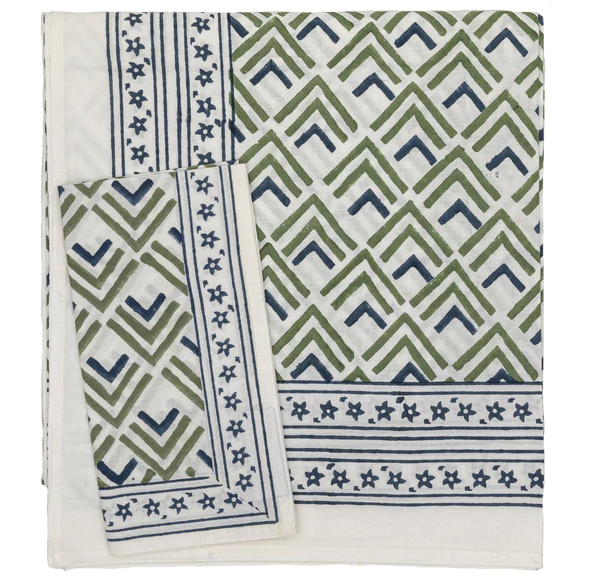 Shop Now
Scallop Lampshade Blue Green the handmade lampshade is made in collaboration with artisans from the UK and Spain. These unique pieces are the signature style of Wicklewood. These pieces are available for $262.92 .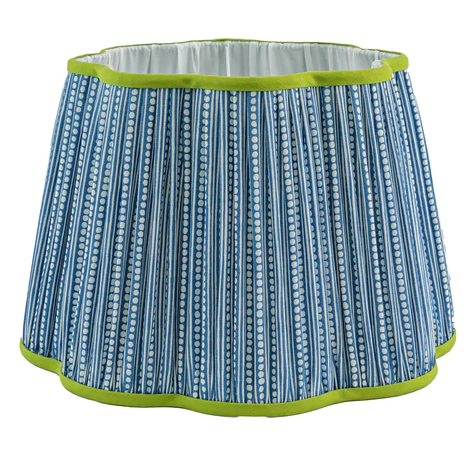 Shop Now
3. World Market

World Market is the absolute place for everything your home needs. Starting in the 50s this place offers affordable décor, furniture, unique artisanal goods, and handicrafts, from around the world at affordable prices. Their focus on value and affordability makes it everyone's favorite. If you are in the market for bohemian-inspired décor, personalized headboards, unique pieces, or just luxuriously soft throw blankets at affordable prices mostly on sale then World Market is the place.
World Market gets the world at the tip of your fingers to shop from when it comes to home décor, furniture, rugs, storage options, knick-knacks, DIY home crafts, and even gourmet food and drink items. You are sure to be lost in the vast variety of products they offer at really affordable prices.
So, if you were looking for something eclectic and sophisticated but also took a step back cause of the price at designer stores, be sure to check out World Market where the options are endless and affordable prices. If you are left undecided by the endless options be sure to check out their Inspiration page which offers ideas and tips to help you decorate.
Some of their best-selling products you should check out are,
Antique Gray Wood Indonesian Daybed Frame made with solid rubberwood can be used as stylish sleeping and sitting option. The daybed is handcrafted in Indonesia and is a World Market exclusive. The daybed is available for $549.99.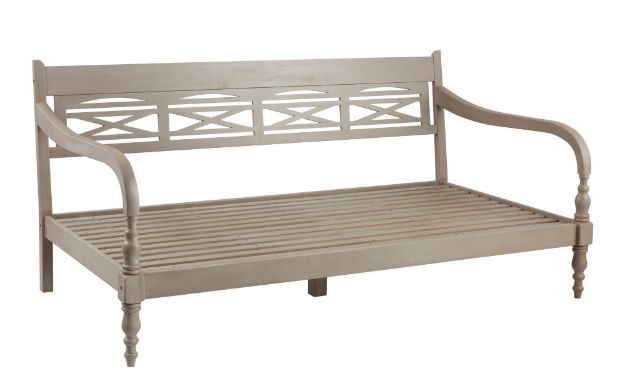 Shop Now
Round White Marble and Black Metal Bistro Accent Table is crafted with marble and aluminum with an antiqued powder-coated finish and is made in India. The table can be used as a side table or an accent table. The marble on the top features natural streaks which make each table top unique. The table is available for $199.99.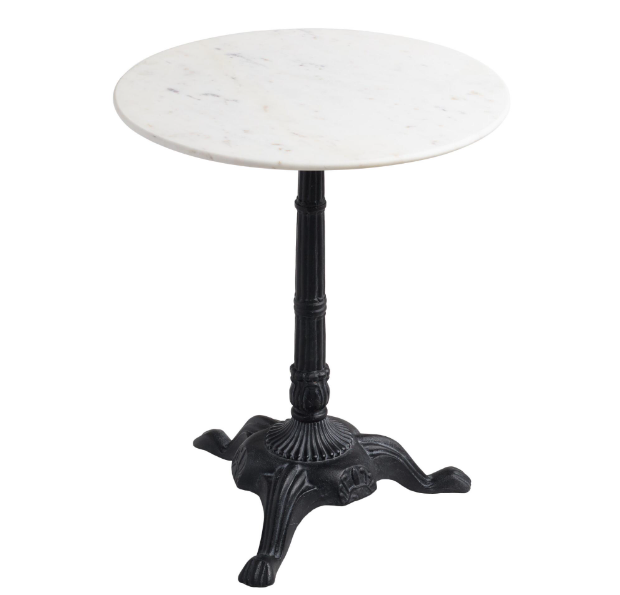 Shop Now
Terracotta and Beige Persian Style Izmir Area Rug is a Persian-inspired area rug that can be used as a traditional rug or an extra long floor runner. The rug is available for $24.99 – $99.99 depending on the size you choose.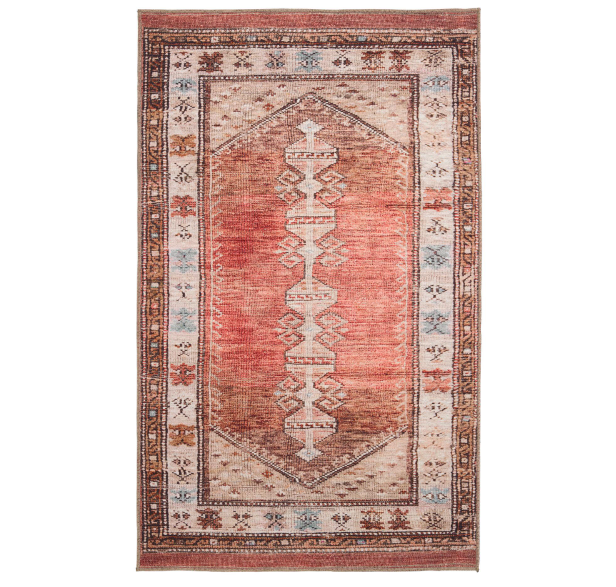 Shop Now
4. The Citizenry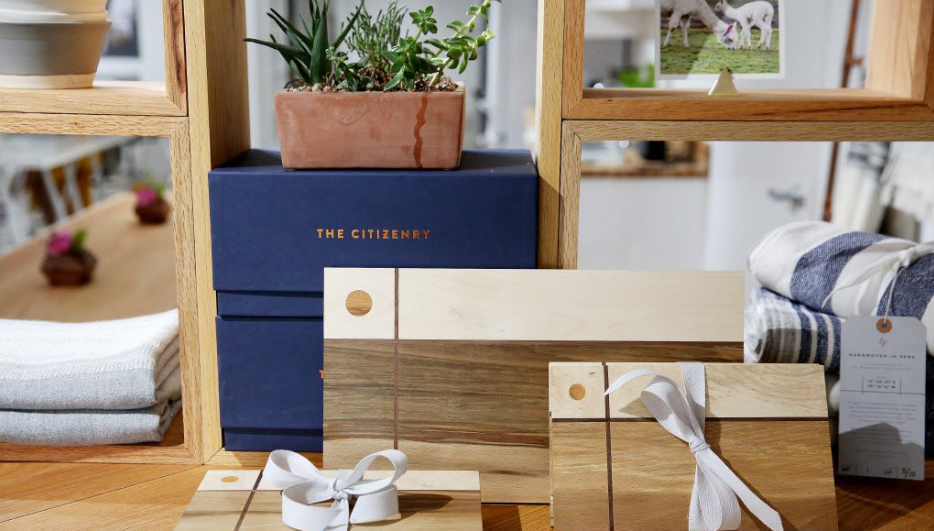 The Citizenry was built to help people decorate their homes with quality products made by local artisans with local materials from around the world. Their products are handmade goods of the highest quality materials sourced directly from the artisans which makes the final product cheaper than at luxury boutiques.
The products at The Citizenry are unique as the designs are a mix of modern style with the time-worn techniques of the artisans, because of which only a few pieces are made. This is what makes every product from them unique and extraordinary as they are only a few pieces available all over the world. It is the first home décor brand to have 100% of its product made with the Fair Trade Process audited and guaranteed by the World Fair Trade Organization.
The chances are you already have seen their products on your social media feeds or maybe you are planning to indulge in their soft bedding, furniture, rugs, pillows, throws, or blankets. No matter what you plan on buying don't forget to snag them soon as they have only limited stock of their products.
Some of their bestselling products you must have are,
Stonewashed Linen Bedding Bundle made with the finest French Flax and woven in Portugal. The sheets are the softest which would make you feel like you are sleeping on a cloud. The bundle includes one sheet set, one duvet cover, and two extra pillow cases. It is available for $535.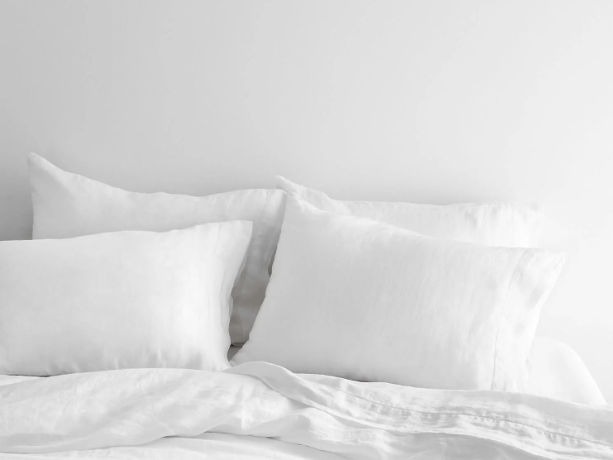 Shop Now
Mercado Storage Baskets are handwoven from locally sourced palm leaves in Mexico. These baskets are lightweight, and durable with leather handles which make it easy to move them around. It can be used to store several things. The basket is available for $135.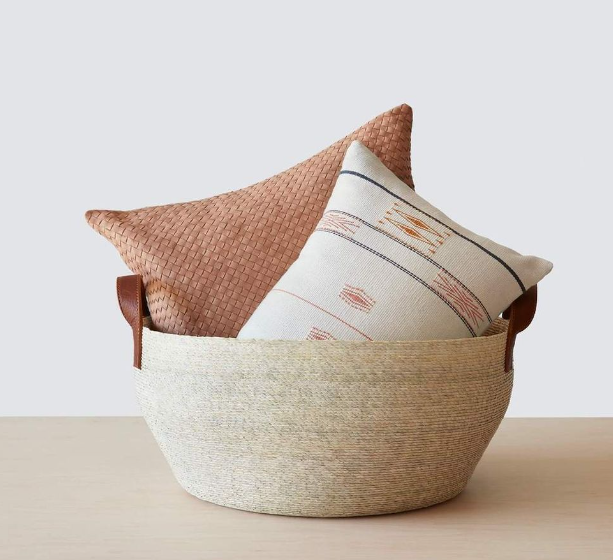 Shop Now
Baya Lumbar Pillow is a bold handwoven pillow with Zapotec design in vibrant colors from Mexico. It's handwoven with 100% sheep's wool and naturally dyed with native plant extracts. This is available for $195.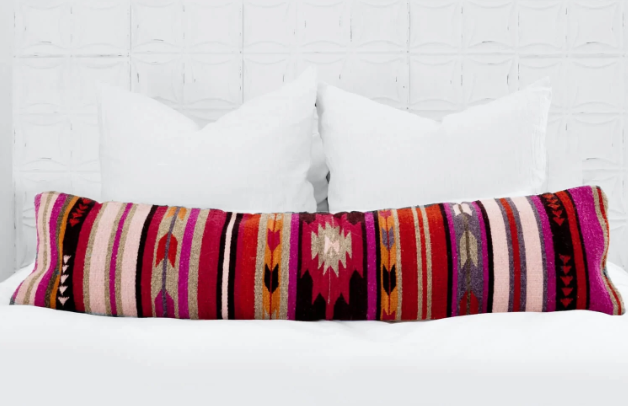 Shop Now
5. West Elm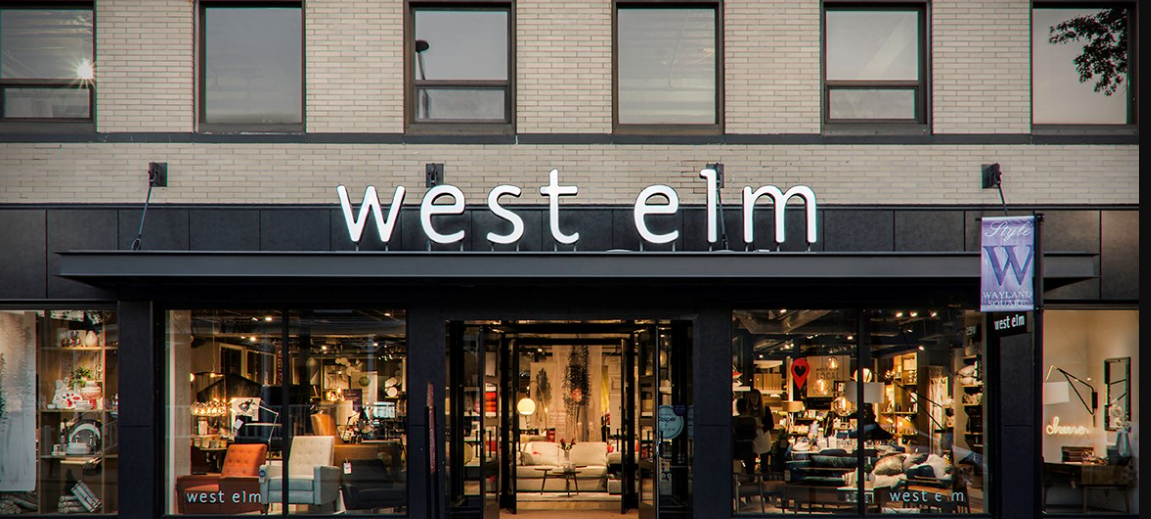 If you are in the market for mid-century modern design furniture which is ethically handcrafted by artisans from around the world for reasonable prices then West Elm is your stop. At West Elm, you would find warm neutral shades in furniture with curves, and bold accents in pastel and saturated colors. The brand gives importance to sustainable and organic design and materials that are good for the planet.
At West Elm, they support local artisans from around the world to help strengthen local economies, they also collaborate with artisans from around the world to promote their handcrafted products and create employment for them. They make sure all the material they use to make any product wood or cotton is ethically and organically sourced.
So, if you want pieces that would have a longer life while being good for the planet check out the designs at West Elm. They have furniture, high-quality bed linens, rugs, statement-making lighting, arts & mirror, storage, kitchen & dining. If you are looking to gift someone do check out their gifts page which has some cool gifting options.
Their products are reasonably priced and the brand regularly offers sales and discounts throughout the year to snatch a great deal.
Here are some of their best-selling products,
Harmony Sofa is a modern sofa with the comfiest and softest pillows, hand-built frames, and hand-finished upholstery. The cushions can be customized in size and depth. The sofa is available for $,1,499-$2,699.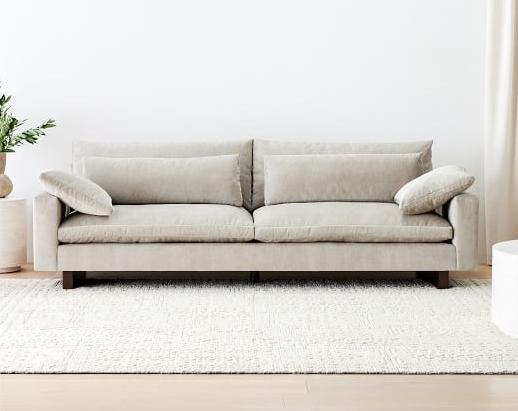 Shop Now
Roan Bed has a simple design to make it look good in any room. The frame and legs are made with solid mahogany wood, and the headboard is made with walnut veneer. The bed is available for $999.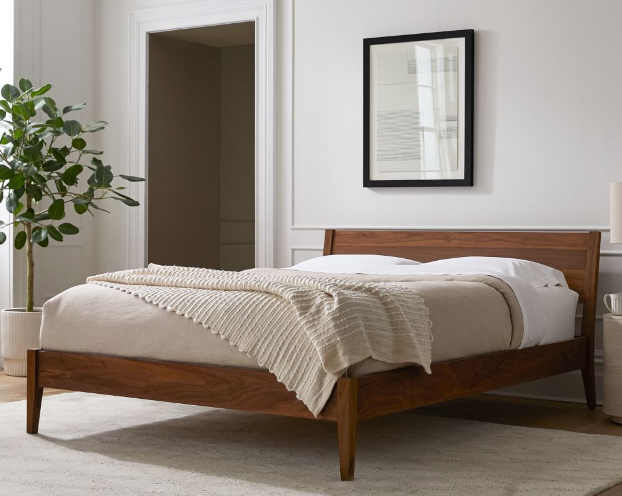 Shop Now
Silky Brushed sheet sets and pillowcases are made with sustainable botanical fibers with a brushed matte finish for softness with a 320 thread count. Available in four colors for $175.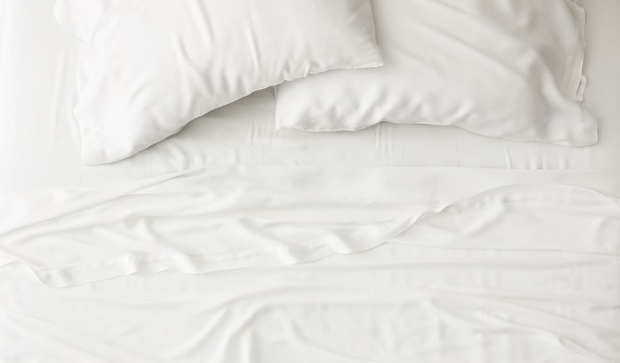 Shop Now
6. Parachute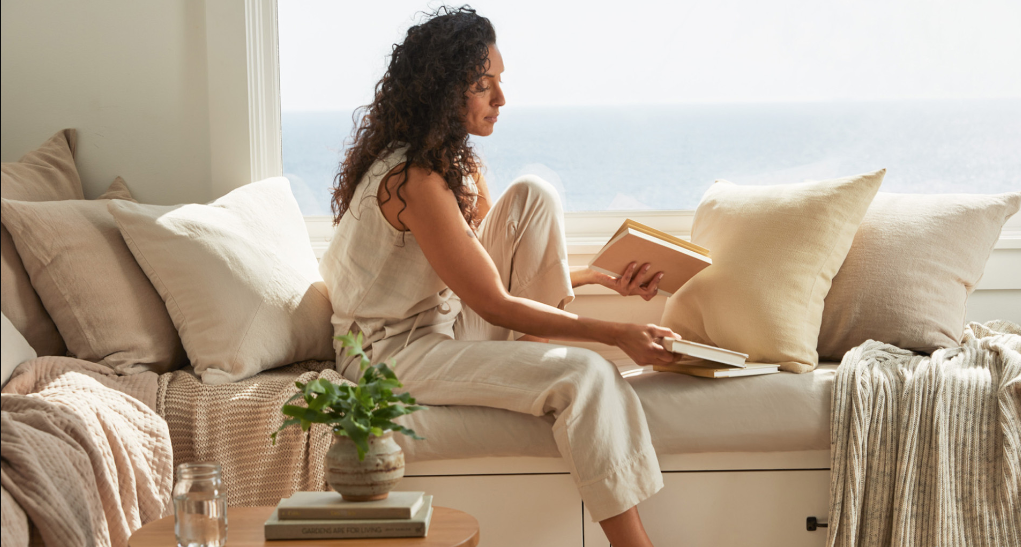 Parachute is a women-owned and founded brand based in the US that started in 2014 as an online-only direct-to-consumer brand and has since grown exponentially with brick and motor stores across the country. The brand's focus is on creating the best bedding. With keeping the focus on quality all the products are made with the finest quality materials by artisans from Portuguese or American mattress makers.
While the brand started with bedding it has since branched out into bath items, furniture, décor, and living. All of their products are ethically sourced with no harmful chemicals or synthetic making them safe even to be used for babies. The brand being direct to consumer brand allows the brand to keep costs reasonable with no mark-ups for middlemen.
Parachute has a 60-day return period and a 100-day mattress trial.
Their best-selling products you need to try are,
is a light and airy gauze set woven from the finest Turkish cotton. The set contains one duvet cover and one sham sheet. The set is available for $279 – $309.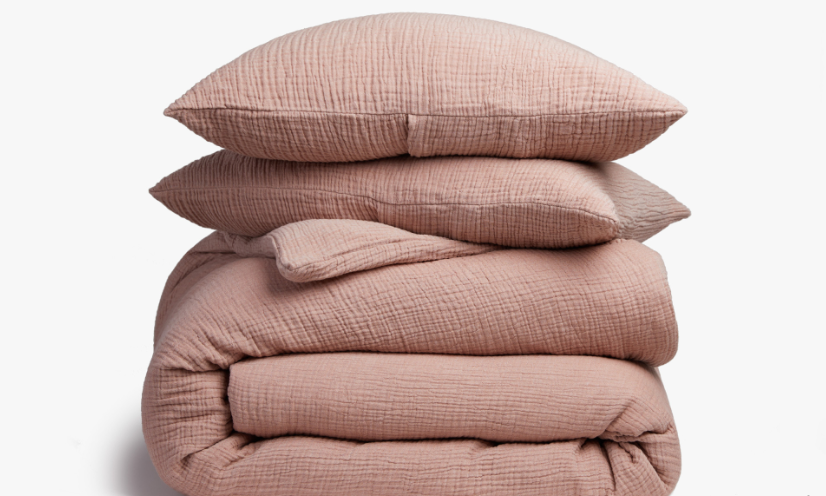 Shop Now
Oversized Cloud Linen Gauze Throw is a fluffy, soft, and warm throw that is simple yet sophisticated. Available in three colors for $149.

Shop Now
Waffle Towels are the minimalist towel with a honeycomb weave and are so lightweight. These towels are available in a set or single for $29-$156.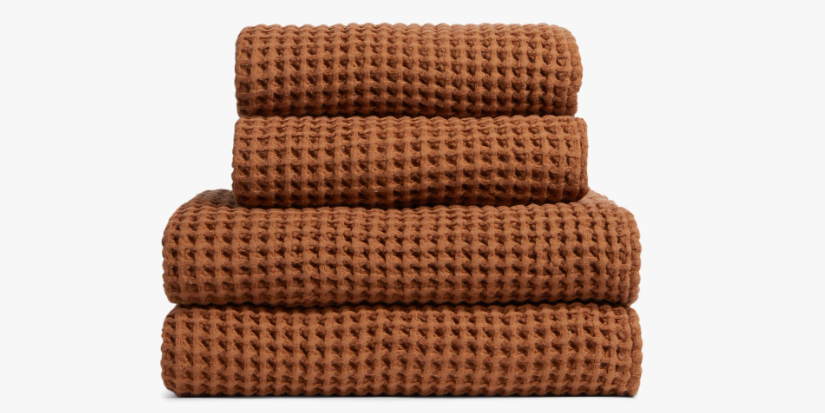 Shop Now
7. Wayfair
Wayfair is one world's largest home retailers which started in 2002 with home expertise. It's a one-stop shop for all your home needs from furnishing, décor & arts, bath & bedding, rugs, storage, lights, and even kitchen appliances. Over the years the brand has made a global presence in the U.S, Germany, Canada, and the U.K. Anything you can think of Wayfair has at a reasonable price with a sale going on almost throughout the year.
While the brand has almost everything to offer a customer can think, the products to look out for are furniture, rugs, art décor pieces, outdoor furniture, and lighting. Many of their pieces look like designer furniture at fraction of the cost which makes shopping on a budget easy.
You can also shop for closets, home improvement items, and even big and small kitchen appliances from brands like Samsung, Bosch, Kitchen Aid, and GE Appliances.
Some of their best-selling products that you need to check out are,
Flatweave Indoor/Outdoor Area rug features a woven design in natural beige hues. The rug has a low pile height making it ideal for patio, entryway, or living room. The rug is available in various to suit your need. You can get it for $233.99.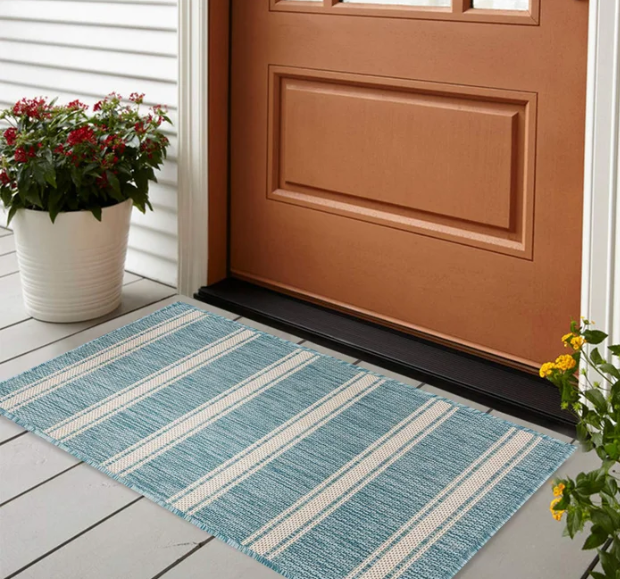 Shop Now
Two Person long Bistro Set with cushions includes two chairs and a folding table crafted from solid eucalyptus wood. The set is weather resistant making it ideal for any porch or patio. This set is available in two colors for $309.
Shop Now
Unique statement drum semi flush mount gives the perfect glow at the entryway or the kitchen counter. The ceiling lamp is crafted from metal with a metal finish with a geometric drum shade. It's compatible with a dimmer to adjust the lighting mood. The light is available for $105.99.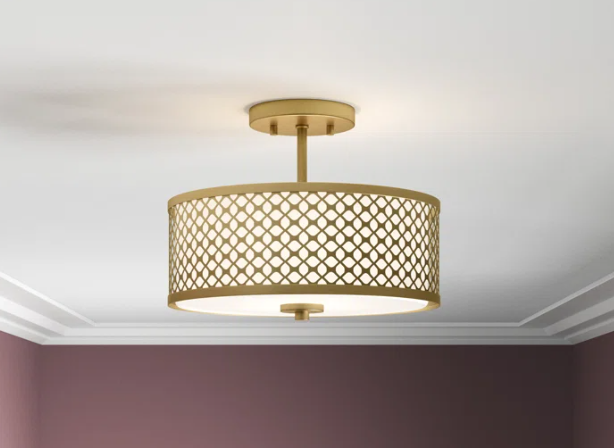 Shop Now
8. One Kings Lane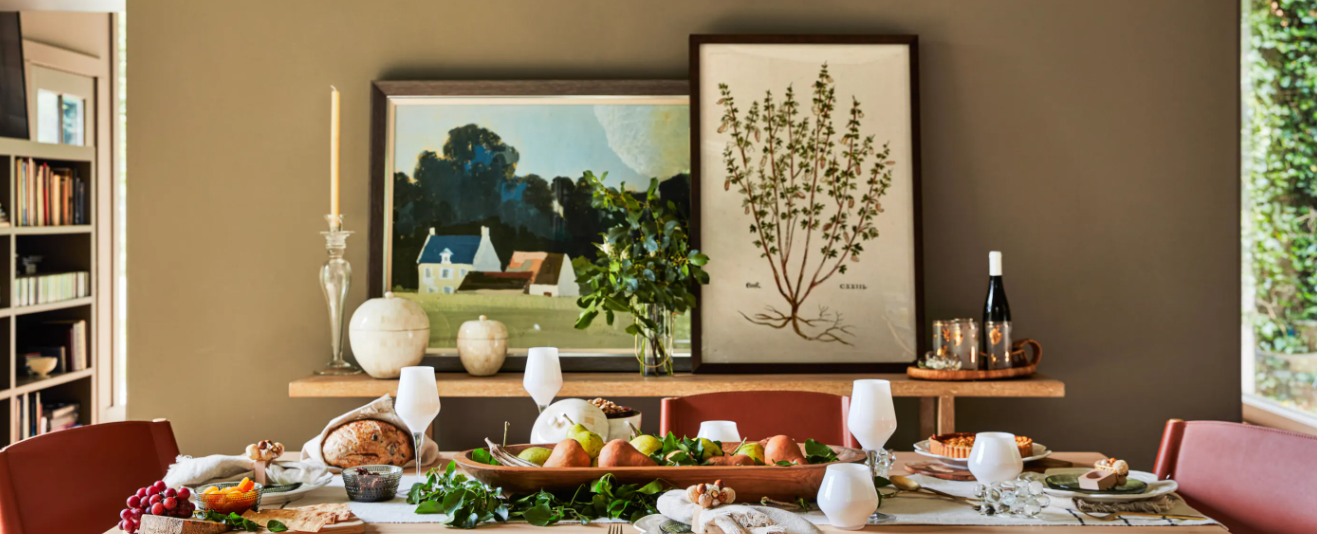 One Kings Lane is a home décor company that offers products, expertise, and inspiration with its aspirational product range. They design and craft their pieces with carefully selected materials in contemporary, classic, or laid-back styles in quiet neutrals and bold patterns. The brand also has other brands like Jamie Young, Sijo, Miranda Kerr Home, and many more.
The brand is known for its collection of the vintage piece's in décor, furniture, rugs, arts & mirrors, pillows & throws, lighting, tabletop, and book & bookends. They also have a collection from a few renowned vintage dealers.
Shopping with One Kings Lane is interesting as they have a wide range of products in every category which is reasonably priced if not you can always check out their sale section on all products even on the vintage collection. It's pretty interesting to shop on One Kings Lane as they have categorized their collection according to rooms and a page for each décor item in the room like a coffee table, side table, nightstand, headboards, sideboards, and media. This makes it easier to search for a particular piece you are looking to complete your room.
One Kings Lane is known for its entire product range cause it's that dreamy you want all. But there are a few products that need special mention which are One Kings Lane Wallpaper, outdoor furniture, rugs, and mirrors.
Some of their best-selling products are,
Moroccon Greenwich Wallpaper is a sustainably made wallpaper that is digitally printed on non-toxic, eco-friendly paper that is scratch and tear-resistant. This wallpaper is available in two colors for $5.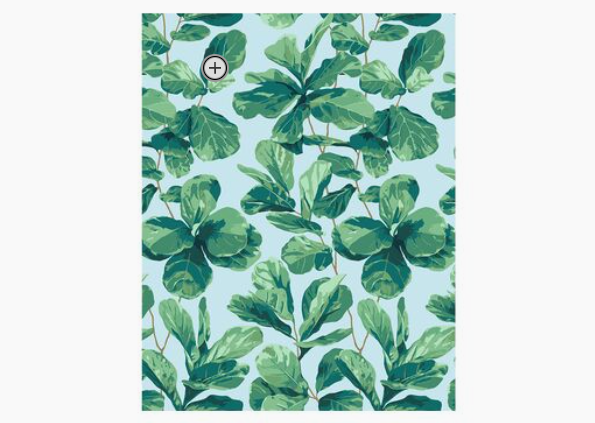 Shop Now
Emilia Raffia Sofa in Linen Indigo stripe is three seaters outdoor sofa exclusive at One Kings Lane. The sofa has intricate bread detailing which makes it a standout. The sofa is available for $4,495.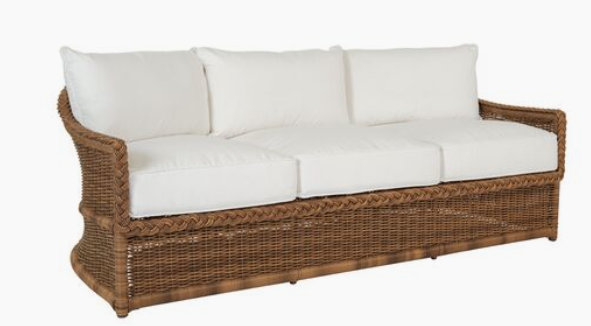 Shop Now
Mason Wall Mirror with an antique gold finish and beaded trim gives an appeal of a treasured find. The mirror Is available for $309.50.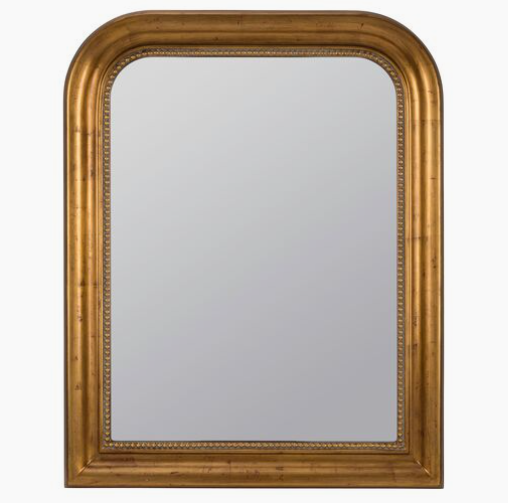 Shop Now
9. Lulu and Georgia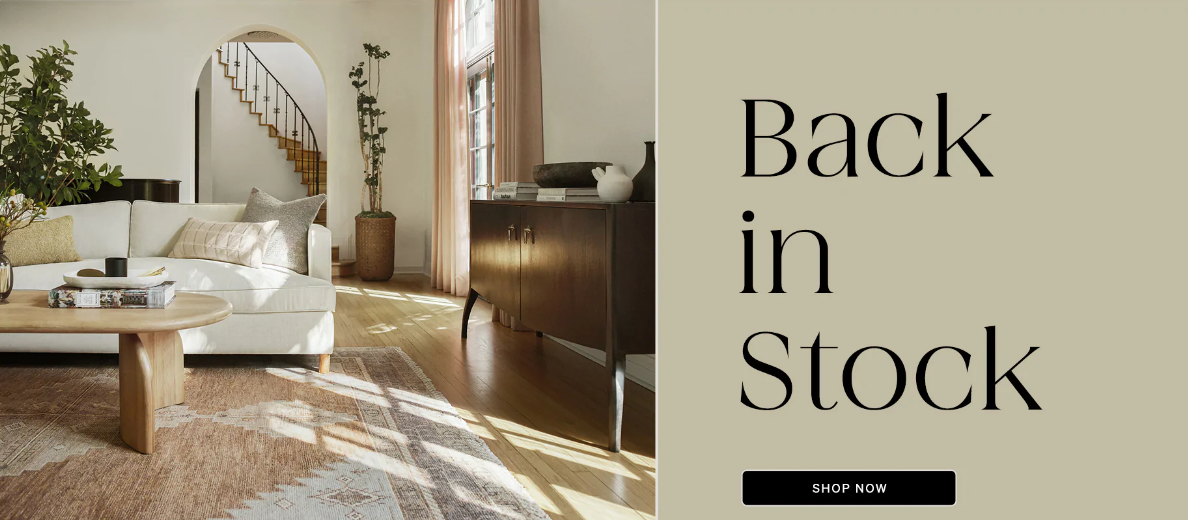 Lulu and Georgia will keep you on top of your décor game with the current trends in home décor. Their team design and curate the latest in furniture, home accessories, and furnishing which you won't find anywhere else. They also have rare finds from around the globe which are exclusively found with them.
If you are looking for dreamy, romantic, and slightly preppy home décor then do check out Lulu and Georgia. The beautiful rugs, furniture, and decorative accent pieces are what the brand is known for. Their pricing may seem on the higher side but be assured the investment is absolutely worth it. You can also snatch a deal with their markdowns and sale.
Their collection includes outdoor furniture, pillows & throws, lighting, bed & bath, kitchen & dining. Their site is pretty easy to navigate and find the product you are looking for as they categorized every product to make it easy for the customers to find what they are looking for.
Some of their best-selling products to check out are,
Harriette Jute Rug has a rugged jute texture which will go well on a layered look or complement a Scandinavian décor. The rug is available in various sizes for $1,258.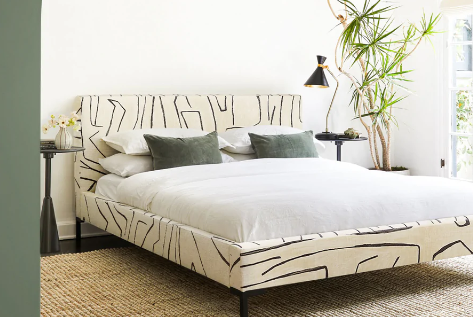 Shop Now
Celeste Accent Chair has a curved wishbone frame and is upholstered in a fabric to bring comfort. The chair is available for $1598.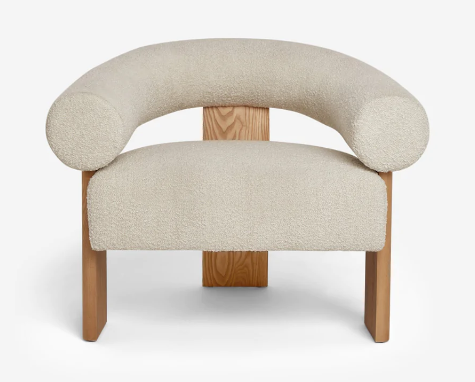 Shop Now
Marcella Mini Table lamp is a ceramic base lamp that resembles a traditional flower vase. The lamp has a wooden neck and a linen shade. The lamp is available for $98.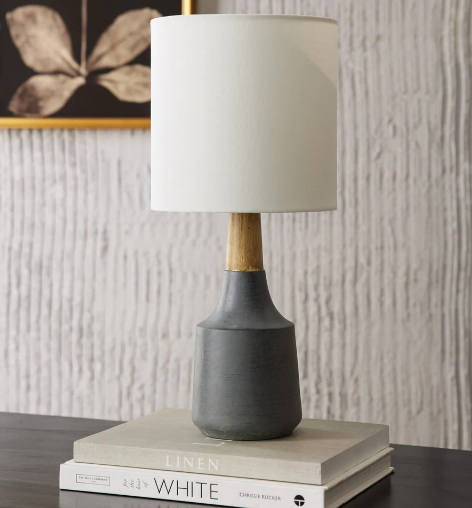 Shop Now
10. Pottery Barn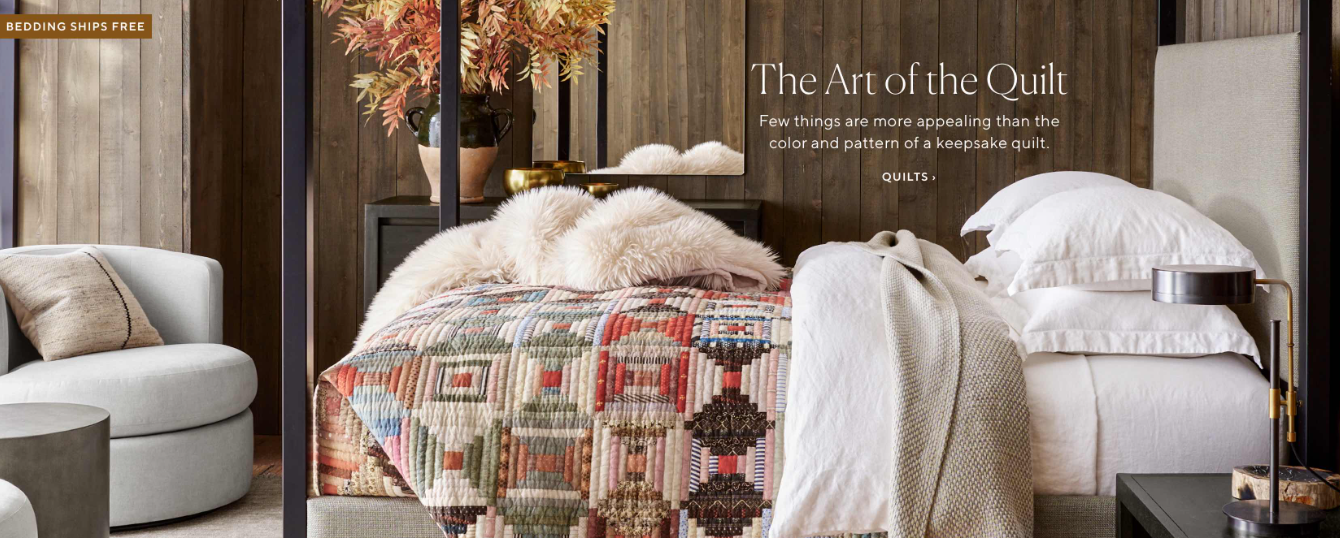 Pottery Barn is an upscale home furnishing brand, which is one of the brands from William – Sanoma family. The brand has been loved and used by Americans for more than 70 years and caters to all ages. Its sister brands Pottery Barn Kids and PB Teens allow every age group to find their personal style with décor and furniture to decorate their room.
The brand offers Free design consultation from its experienced team of designers that give styling tips and home makeovers. That's not it once your design plan is final they also help with order placement and installation help from Porch. They too offer a Wedding Registry service.
Pottery Barn offers high-quality sustainable products which fall under the slightly expensive category keeping their brand name in mind. The brand has everything covered that comes to home décor and it won't be fair to the brand to pick up one segment of décor they are best at. Their collection is endless and has multiple options in their product range.
Some of the best products to pick from are rugs, bedding, beds & bedroom furniture, lighting, décor pieces, mirrors, and wall art.
Check out their best-selling products.
Livingston Bed is a classic bed with crown molding, and fluted trim, the entire bed has beautiful detailing that cannot be missed. Get this bed in two colors for $1,799 – $1999.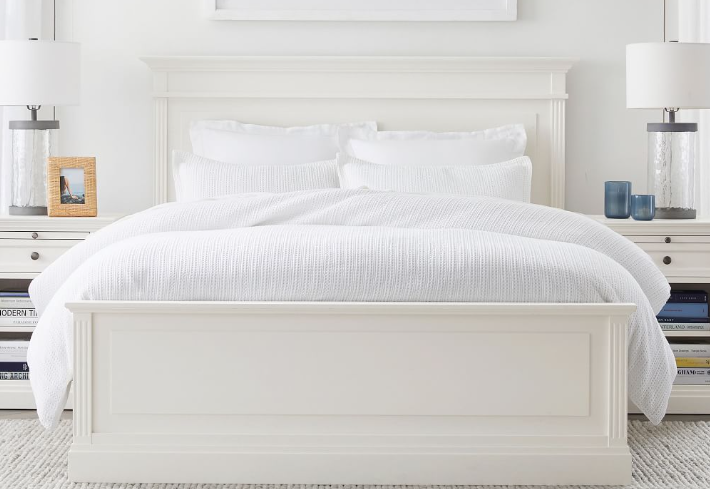 Shop Now
Camryn XL Glass Globe Flush Mount is a display of two-toned metals and blown glass orbs that will give a striking look to any room. Get this light for $999.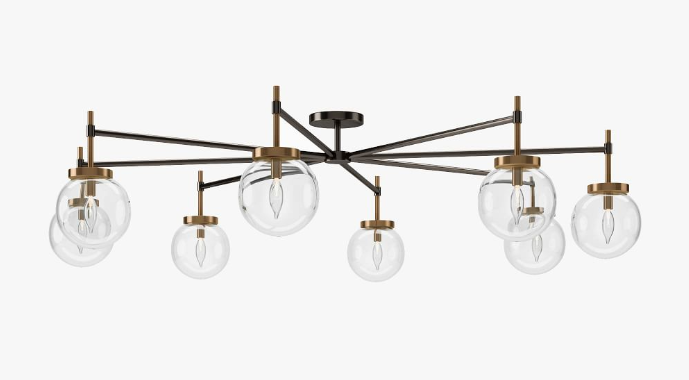 Shop Now
Jennelle's easy care rug is inspired by Turkish design. The timeless design gives a contemporary look and the easy-to-care material is soft and plush. The rug is available for $179 – $559.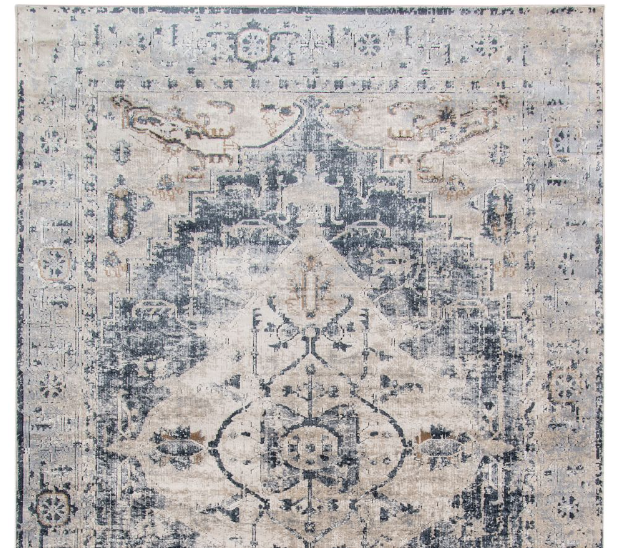 Shop Now