If you think that to make money online you need lots of technical skills, then you are very much wrong. Digital marketing is such a vast field that anyone can dive into it to make some extra earnings. So, if you want to make money and don't have much idea about blogging or website building, then there are simple ways to make money online with URL shortening network. You just need to shorten the URLs and make money.
I know you won't believe it, but this is a true fact that URL shortening is the easy way to fill up your pockets. In this internet era, one can make use of the URL shortening network for various social networking websites like Twitter and Instagram. The URL shortening is gaining popularity because the long website description for promotional purposes doesn't make your social media page look stunning and user-friendly.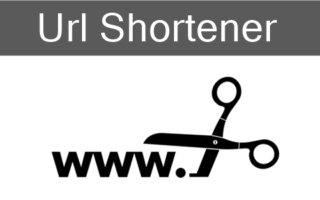 There are many URL shortening services or websites that can help you in the process of making money without the need for any special skills. You also need any blog or website to start earning, but if you have it then it will be an added advantage. You can share the short links on your social media pages or on your blog or website so that interested people can click on it.
How URL Shortening Network gained Popularity?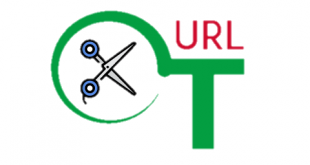 It was not the same from the beginning, as these services have gained popularity in recent times. The link sharing started dropping as marketers used to publish their long and ugly links on the social media pages or websites for publicity reasons. These links covered a long space that looked quite disorderly and obnoxious. With the arrival of these URL shortening services/websites/network, the things became quite simple.
You just need to pick any of the URL shortening network or services from below given list and use the services to shorten the links beautifully and free. You can share these short and interesting links on their social media pages so that your friends and interested people can check them out. As these URL shortening services started paying their users, they gained recognition all over the digital marketing community.
How to make money with URL shortening network?
Whenever someone clicks on these shortened links, you get paid. The price varies from $4 to $5 on every 1000 visitors, and also depending on the traffic you bring in thru the links. The visitors become the new clients for the website. As soon as they click on the link, within five seconds they are redirected to the actual destination of the link. The ad will display for these five seconds and then you will be on the source website.
These shortened links must be used on social networking sites like Facebook, Twitter, Google+, and social forums. Using these links on your website can be irritating for the visitors as the web pages usually contain affiliate links in the images or words. And regarding the payment, these services use the most common methods like PayPal.
Each URL shortener service pays a different CPM rate and the rate depending on the nation from where visitors are accessing the shortened links. Therefore, the CPM rates entirely depend on two things, one the URL shortening services and other is the country from which people click on those links. Besides the regular payment, these services offer a referral system in which if anyone joins via your referral link then you will be titled to take up to 20% commission of their earning.
Which kind of Websites must be Shared through this URL Shortener?
For making good earnings with these URL shortening, you need to share other posts or articles from news sites or viral subject websites. you have to go these websites, shorten their URL with the help of the URL shortening services and share the trending topic, news, videos, images or articles on your social media pages with your shortened URL. Your friends and other visitors will love to read the latest news and hot topics. They will click on your shared short URL and you will make money with it.
In this whole money earning process the URL shortening networks or services will help you. So, lets to check out how to make money with URL shortening network.
10 Websites for Making Money with URL Shortening Network
The process to start earning thru these URL shortening websites is quick and easy. You just need to create your account on any of the chosen websites, shorten the URLs and share it on social sites or forums, and start earning. So, let's check the 10 best websites for shortening URLs

Highlights of Exa:
$45 per 10000 views
Complete stats to change strategies for increasing profits
Authorized WordPress plugin automatic change all links to shorten link
Referral gives 20% lifetime earning
$5 minimum payout
Easy-to-use API
Extremely converting advertisements
Payment made thru PayPal, Payoneer, Webmoney, Bank Transfer


Highlights of ICutLink:
$100 per 10,000 views
Free tool
5% referral bonus
Featured administration panel with a single click
Know your viewers with exact stats
Minimum payout of $3
Highest conversion rates
Simple API with dedicated support
Payment thru PayPal and GooglePlay


Highlights of FlyLink:
$1 bonus for every 4000 visitors
Totally free tool
20% referral bonus for life
$5 minimum payout
Dedicated support, simple API, detailed statistics for making more profit
High-quality links
Payment thru PayPal and Bitcoin

Highlights of LinkzFly:
Maximum of $12.50 per 1000 views
20% referral bonus for lifetime
$5 minimum payout
High conversion rates along with detailed stats
Payment thru PayPal, Payza, Skrill, WebMoney, Bitcoin, web transfer

Highlights of MiniURL:
Maximum $25 earning per 1000 viewers
A free tool with user-friendly API
20% referral bonus for lifetime
$5 minimum payout with PayPal
High-quality links with best conversion rates
Payment thru PayPal, Payza, Skrill, WebMoney, Bitcoin, and BankTransfer

Highlights of AdShrink:
Maximum $5.9 earning per 1000 views
Real-time tracking to optimize performance
Customized links for every device and channel
Highest CPM around the world
Powerful tools like Easy Link or Multishrink
Ticket system to solve your problem 24/7
20% referral bonus
$10 minimum payout via PayPal
Payment thru PayPal and Bitcoin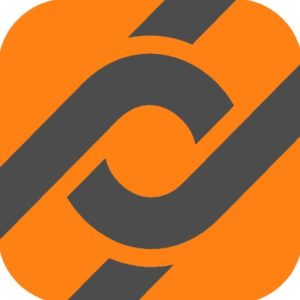 Highlights of Linkvertise:
Earn up to 70 € per 1000 views
Easy-to-use administrative dashboard
Minimum 0f €10 payout via PayPal
The payment method used is bank transfer, PayPal, Paysafecard or Amazon coupon
Clear statistics for progressive strategies
Neat and quick link cuts so that easily share and earn

Highlights of Shorte:
Earn upto $14 per 1000 views
Highly converting ads
Minimum payout is $5 for PayPal, $20 for Payoneer and $5 for WebMoney
Referral bonus of 20% for lifetime
Complete real-time stats, social widgets for shared monetization
WP and BlogSpot tools along with user-friendly API
Payment Method used are- PayPal, Payoneer & WebMoney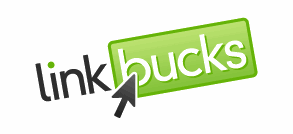 Highlights of LinkBucks:
Earn from $0.5 to $7 per 1000 views
Free shortening tool for webmasters, web users and advertisers
$5 minimum withdrawal
5% referral commissions and 10% Linkucks lifetime earning
The leader in social marketing
The payment method used are- PayPal, Payza, Payoneer, Visa, MasterCard, American Express and Discover

Highlights of ULSFun:
Paying up to $22 per 1000 views
Free URL shortening services with real-time statistics
10% referral commission
Mobile-friendly website
$5 is a minimum payout
Up to 3 hits are counted per single IP address in 24 hours
Payment methods used are Paypal, Bitcoin, Bank transfer for some countries
Conclusion
In a way, you have just gone thru only the best URL shortening networks/websites, whereas there are hundreds of them in the digital market. Overall, it is a great opportunity for those web users who do not have much technical knowledge about digital marketing. The shortening of URLs with the above-mentioned websites is a good way to make quick money. The best thing is that it can be done from your home only.
I would recommend choosing Exa.li and ICutLink as their payout is high as compared to others. So, start shortening URLs and get paid handsomely for views. You just need to create your account, shorten the links and share it on social media pages or forums or websites. also, choose the services which pay the highest amount for high traffic.
Share this post on "how to make money with URL shortening network" with your friends who are also interested in making some quick side income without putting in many efforts.
Get more stuff like this

in your inbox
Thank you for subscribing.
Something went wrong.