It often happens with us that we desire to learn other additional skills with time, but due to lack of knowledge or scarcity of time, we lie behind. With changing time, the education industry has provided us with many learning options with just a few clicks. The e-learning programs are prevalent among professionals and young people who want to learn new skills and acquire more knowledge with time. For those who have education-related blogs, these E-Learning Affiliate Programs are a great way to provide knowledge to those who want to pursue the courses.
Also check

Top Laptop Affiliate Programs for the Tech Bloggers
Through these E-Learning Affiliate Programs, anyone can get the expertise in their desired field. As a blogger, you can add various institutes which offer online training and certificate courses in different subjects to provide knowledge to those who don't know about it, and also make earning through commissions.
Top 5 E-Learning Affiliate Programs
Udemy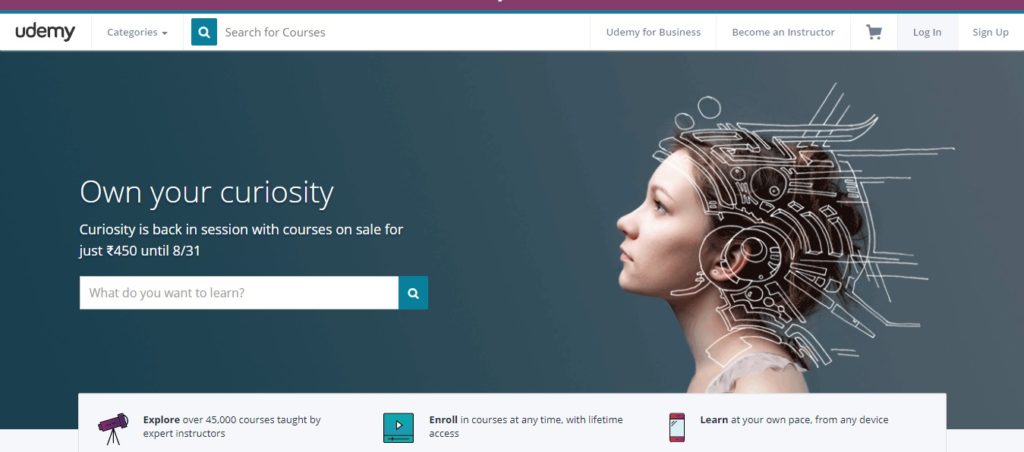 Udemy offers a wide range of courses related to technology, personal development, designing, business, software, lifestyle, photography, health & fitness, and much more. It is the world's biggest online learning market where lives are enriched through skill-building. At Udemy, over 55000 courses are offered by expert trainers.
Udemy Affiliate Program offers:
Brian Tracy

Brian Tracy is an internationally recognised personality who gives training in various courses like sales training, business training, time management, leadership, etc. He trains people through live speaking and coaching through live seminars or coaching program. His teachings and programs have changed many lives through powerful course material.
Brain Tracy Affiliate Program offers:
SimpliLearn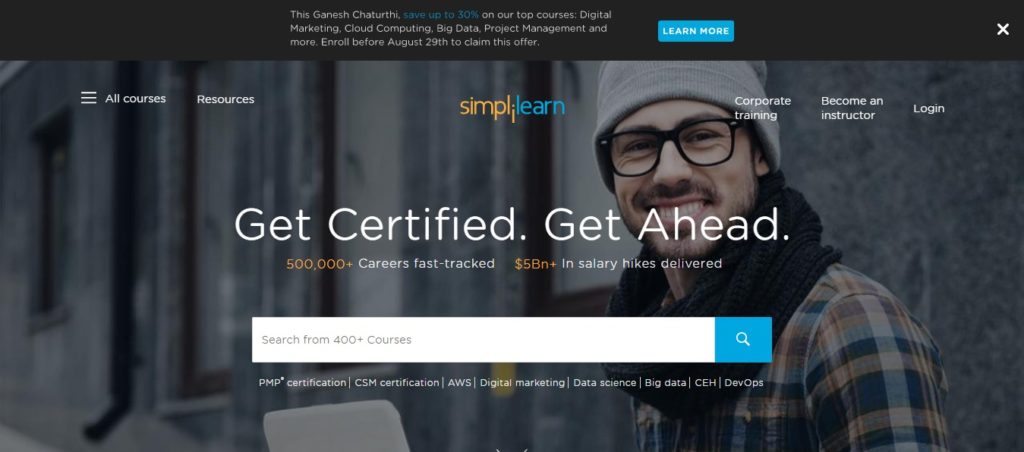 If you a tech guy and want more training on your skills as per the job requirement, then consider SimpliLearn online training institute. It offers 400+ certificate courses in various subjects like IT, software, digital marketing cloud computing, quality management, mobile development, and many more.
SimpliLearn Affiliate Program offers:
PluralSight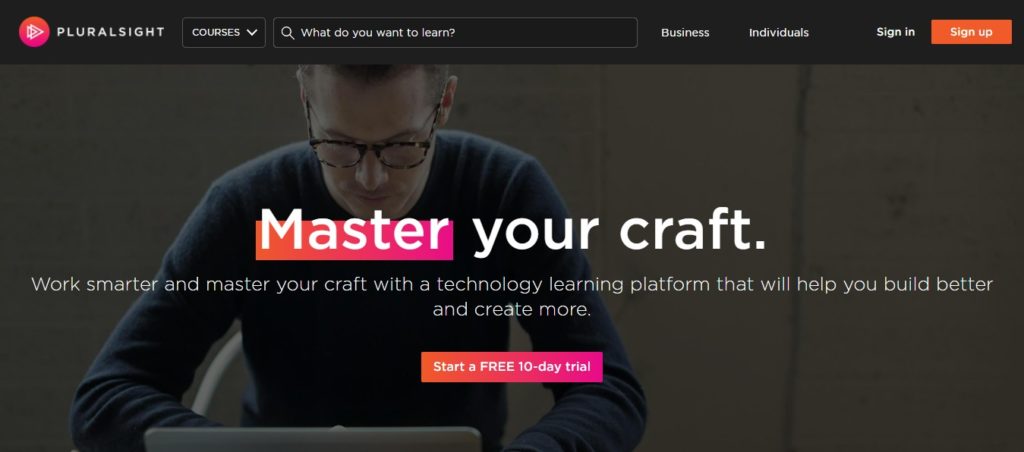 It is yet again a popular technology-based online learning solution that offers courses in software development, IT, creative and data professional, architecture and construction, cybersecurity, and many more.
PluralSight Affiliate Program offers:
Coursera


At Coursera, you can learn various courses related to technology, data science, business, computer science, social science, etc. Each course offered is like a communicating manual containing pre-recorded videos, puzzles and assignments.
Coursera Affiliate program offers:
edX


Edx founded by Harvard University and MIT provide best online courses by the world's best university and institutions.
edX Affiliate program offers:
Conclusion
These 5 top training institutes offer the above-mentioned Online Training Courses Affiliate Programs. The courses cater to the professional needs of every individual who want to keep himself updated with the changing world. Knowledge is something which can be acquired at any time, by anyone, so as to stand firm in this competitive world. So, you can promote these training institutes and include these E-Learning Affiliate programs in your educational blog in the form of reviews.