Do you think that a "rich content" is everything for increasing your reader-base? Does only niche blogging assists in getting more traffic towards your blog? The answer is indeed no. If you focus only on one component, then you probably miss the other one. Blogging is not only about creating great content, nor it is limited to a particular topic. Most of the websites primarily give more attention to rich content and take other pointers lightly. So, today I will talk about effective ways to bring in more traffic.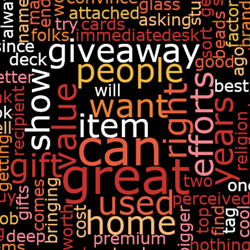 To develop your online business more productively and to get more traffic, one has to consider many other important options available in the digital market. Along with excellent writing skills, you also need to compete and get a good ranking among billion other websites in the market. The question here lies is that what creative ways should one apply to his marketing strategies to get high traffic. You must plan out your process in such a way that even if you have a limited budget, you should be able to establish yourself firmly among other competitors.
Also, Read- Top 10 tools to run a social contest
So, let's dig out creative and practical ways to explode your site traffic
Make efficient use of all the technical aspects
Now here I mean to say that before publishing your content, ensure that you have applied all SEO techniques to your post. On-page SEO is as significant as off-page SEO, and it helps you in ranking high. Through internal links, external links, interlinking, Call-to-action lines, alt attributes, keywords and high-quality images, you can make a perfect content to grab the attention of the viewers. When you rank high, you automatically have more viewers of your page.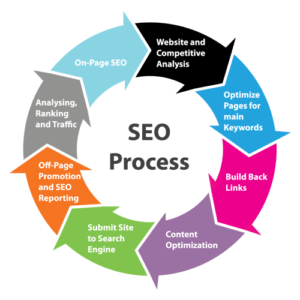 Install Rich Snippets schema plugins to uphold your webpage among the search engines. Not many talks about this method usually, but I think it is the most creative and practical way to boost your webpage and make it shine among others. I always try to pay attention to those factual aspects which really help in increasing traffic.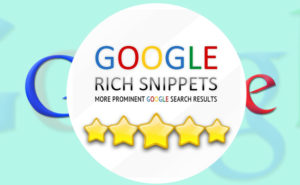 For those who do not know about rich snippets more, then let me tell you in brief. Rich Snippets are those plugins which all the WordPress sites use in order to make the search engines understand the nature of the content. It not only helps in high rankings and SERP but also boost the Click-Through Rates.
So, before launching your content via other platforms, make sure the layout is perfect to attract audiences (traffic).
Social promotions
Now when you have done everything to prepare a strong content, it's time to rotate it on all your social networking websites. This technique falls under off-page SEO, which not creates links but is also a potent promotional tool outside website design. It will help increasing page rank and give more exposure to your website. To know more about it click here.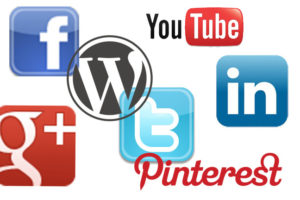 When you promote your website on social media, be sure that you target the specific audience, and they all get most of the info through your shared post. Your social sharing should not be limited up to your circle. For this, you can take support from your friends and relative, and ask them to share and re-post your content to their timelines. Further, your post goes around more traffic you build for your website.
Get more follower through Contests, Competitions, Giveaways and Rewards
Running contests, games or competitions are really good ideas to bombard your website with huge traffic. We all look for such deals and offers which provide us with something extra. Whoever wins the contests, you can offer a reward or a giveaway in exchange of some purchase made. For example, if you have a restaurant, then you can invite people to take part in the contest and win a free meal worth $100. Or you can offer a bonus in the form of a complimentary meal.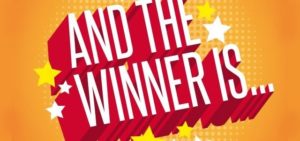 These contest run for a particular time and all the rewards are kept after taking care of ROI. You need to be fair in your approach, and the layout of these sweepstakes and contests must be produced in a clear-cut manner so that you do not lose a big amount. The prime motive behind running such competitions is to get a maximum number of signups in the form of huge traffic for the site. These methods are part of paid promotions.
Get in touch with your potential sources directly or indirectly
The social media has offered us many platforms, through which marketing has become an easy job. But the matter of concern is that your single account on different social platforms will not be able to do everything all alone. So, here you have to take help of potential sources which are already there on your acquaintance list. You can ask your colleagues or LinkedIn associates for recommendations.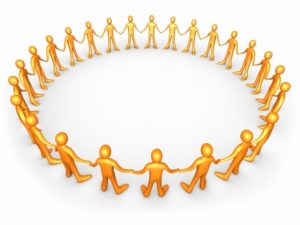 If those people understand your request and get onboard to assist you, then don't forget to be grateful. For blowing up your website traffic each and every helping hand plays a crucial role. Not only this, but these sources may bring in more ideas or sources through which your social marketing becomes easy and impactful.
Go for Podcasts and videos
The Podcast is on the rise from recent times, and many big entrepreneurs and bloggers are taking advantage of podcasting. To decide whether it is a good choice or not entirely depends on your point of view, but it an emerging trend which most successful people are following. Podcasts not only helps in the brand building but also helps in getting new users and opportunities.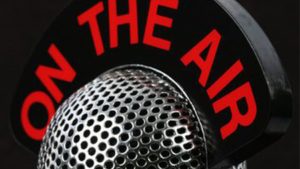 If you want more audience engagement in a short time, then go for videos sharing. Videos explain things very clearly and give a personal touch to all types of promotional campaigns. For example, if you have a blog which writes about gadgets like mobiles, laptops, headphones, etc., then you can provide a video reviewing that particular product. It has a great impact on the viewer's mind and also helps in expanding website visibility on different platforms.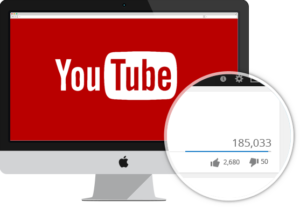 Both methods consume time but are great ways to engage with your clients. For those who hear and understand things, the podcast is the best option and for those who analyse things by looking at it, videos are the best mediums. Both ways will help you in increasing traffic to your site.
One-on-one with industry experts
We very well know that most of us are interested in reading how the top industrialists attained the pinnacle in their life. Most of us do follow them and consider them to be a great source of inspiration. Then why not bank on this point too. You may include their interviews, suggestions, life stories, and opinions in your blog or website. This helps to get new audiences and contribute to building your site's prominence. When you share these experts ideas on the social platform, you get tons of response from the people.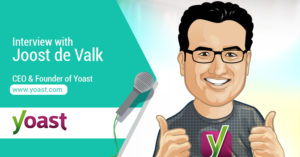 This marketing strategy works wonders for any new blog or already established blog that wants to increase traffic. You can make these round-ups more interactive by running a live session with the experts. Before indulging in any such activity, do inform all your users through email, so that they actively participate in the Q&A rounds with the experts. These round-ups must be on current prevailing topics which are in more demand, and you must only choose those experts who can provide in-depth knowledge about the discussed topic.
Take help of guest blogging
Guest blogging is a new practice of making your website more traffic. How? Let me explain you briefly. When you want to more people to know you or your blog, you must take help of other ranking websites. You create original high-grade content and ask the owners of high ranking blogs to publish the same on their blog under guest blogs section. In this way, you will create your own blogs familiarity as well as increase user base.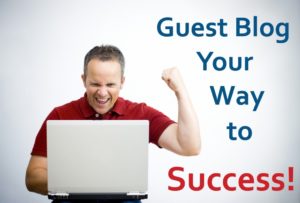 But do not try to post the same content of your blog on others. Google will penalize you for copied content. Prepare a new fresh content on related topics in your niche and then other blogs to publish it under your name. this method will work both ways d both parties will benefit from it. The actual website will have more of fresh quality content and you will gain more exposure.
Join groups and forums
Apart from traditional ways of promotion, there are many other modern ways through which you can capture your market share indirectly. You can create LinkedIn groups or Warrior professional forums to take your promotion to the next level. You can also create Facebook private groups for content marketing peers, only for the object of making contacts, content give-and-take, and co-promotion.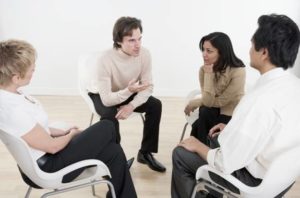 You can join Quora and Reddit to have your impact on readers. Look Quora is not a gizmo for content promotion, and neither can you attach your personal links in the Q&A segment. The only advantage you will get by joining such platforms is that you will build good networking and gain knowledge by indulging in high-quality subject matters.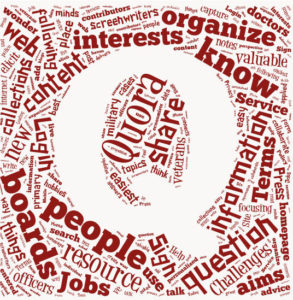 Reddit is another common platform where you can promote your content. Many marketers ignore this tool due to lack of awareness. If your link offers offset your contribution, Reddit is likely to identify you as a spammer. So be diligent while placing your content on this platform. All these forums and groups will enhance your standing in the digital world and will give your future returns.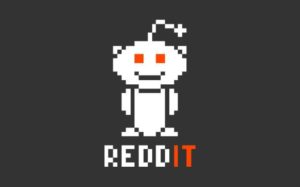 Develop infographics and market it intensely
For those who are into blogging for a long time, very well know about the influence of infographics on the reader's mind. But for those who want to try it for the first time to increase their site's traffic, this will help them a lot.  So an infographic is a prevalent system of content marketing that assist you in simplifying a complex subject matter. In other words, it is a visual staging of your ideas in the most engaging manner so that a user gets an instant idea of your work.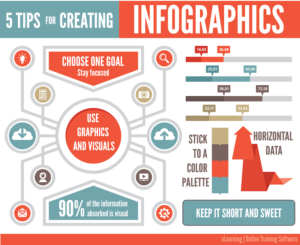 When your website's infographic is ready, it's time to develop a content interrelated with it. When you are done with SEO content, it's time to reach out to users. You have to share it on major social platforms and the infographic directories. You can approach other websites with the same niche and ask them to promote your infographic. The process may be at the cost of some unique content or paid promotion.
Attract more audience through high-quality content or discounts free of cost
After marketing your product, you cannot expect readers to buy it immediately. Very few people are ready for direct purchase. Most of the target audiences go for trusted websites when they want to buy something. So to convert those potential readers into customers, you need to apply some other marketing tricks. First, you need to foster healthy relations and then gain trust in your product or service.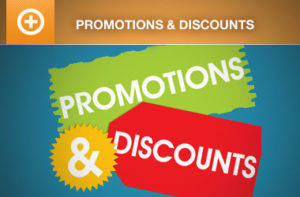 For this, you need to offer some great concessions to your prospective clients so that they do not think you to be in the total money-making business. To gain audiences trust, sometimes you have to offer a few things for free while other competitors charge for it. You can even offer free trials, free webinars, or additional benefit on next buy.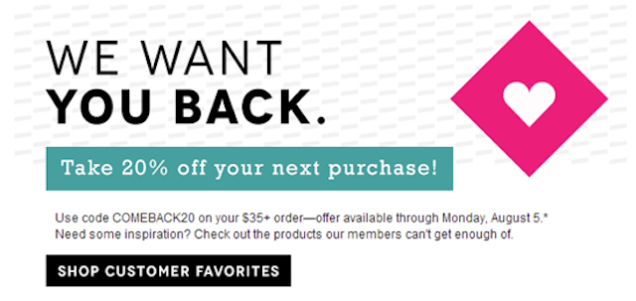 To explode your business webpage with heavy traffic, price cut techniques via social media perform best. You can offer various discounts, freebies, and prizes on your Facebook, Twitter, or Instagram pages, to create a huge fan following for your website. Most of us are big hunters of such deals and always indulge in such activities in order to save more and have more.
You decide and take action
Now it is up to you which platform you choose for your content promotion so as to drive more traffic towards your blog/website. I have tried to bring out the contemporary as well as deep-rooted creative and effective ways to explode your site traffic. Some of the ways mentioned above will either directly help you out in increasing desired traffic or will indirectly make your presence known to the marketing world. Take a wise decision and act abruptly.