The world is a book, and those who do not travel read only a page. Saint Augustine
If you are a blogger and travelling is your favourite niche, then you have come to the right place. Because in this post, I will be telling you about the best affiliate marketing programs for travel bloggers. All travel bloggers can make huge money even while traveling their favourite spots. The travel blogs even get perks from some of their sponsored travel agencies.
Also Read- Best Home Decor Affiliate program that pay good commissions
The journey might be difficult in the beginning for travel bloggers due to tough competition, but slowly and gradually as you get involved it his field by heat and soul, you earn enormously. Traveling is a lucrative niche as it is not limited to particular audiences. People at every age love traveling either for personal reasons or business purposes. So, it is always a great option to get connected with the affiliate program of these travel companies.
The fact states that the tourism industry alone contributes around 8 trillion to the global economy. We do not have tangible results on how much this online travel affiliate marketing industry provides. But if we frame a vague idea, then this online affiliate travel industry alone contributes around 7 billion.
How much is travel industry worth for?
The travel industry is very profitable and hence renders substantial income. We have a fine example of Kayak, a meta search engine advanced affiliate marketing website which pools in data from all the travel sites. Whenever a user books a fight Kayak gets a commission, and in 2012 it earned around $300 million revenue. I don't say that all travel bloggers can be successful as Kayak, but hard work and strategy always pay.
So let's find out the best travel affiliate programs for travel bloggers.
Few travel sites have their own in-house affiliate program, while other combine with third party affiliate networks to provide commission to travel bloggers like:
Commission junction
Rakuten
Affiliate Window
Trade Doubler
Affiliate Future
Zanox
ShareaSale
8 Best Travel Affiliate Programs for Travel Bloggers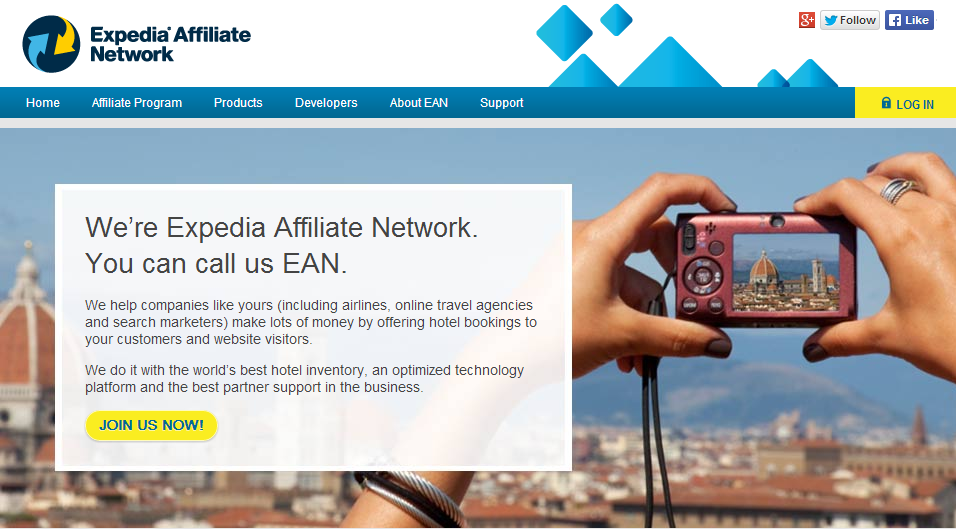 Expedia has the biggest name when it comes to travel sites. It offers travellers with best options of hotels, flights, holiday packages. The affiliate program of Expedia is quite popular among the travel bloggers as they pay good commissions.
Your clients can view star ratings and reviews of various hotels and then proceed with the bookings. You get 5% commission which can go up to 50% after completion of stay at the hotel. The affiliate partner of Expedia is CJ.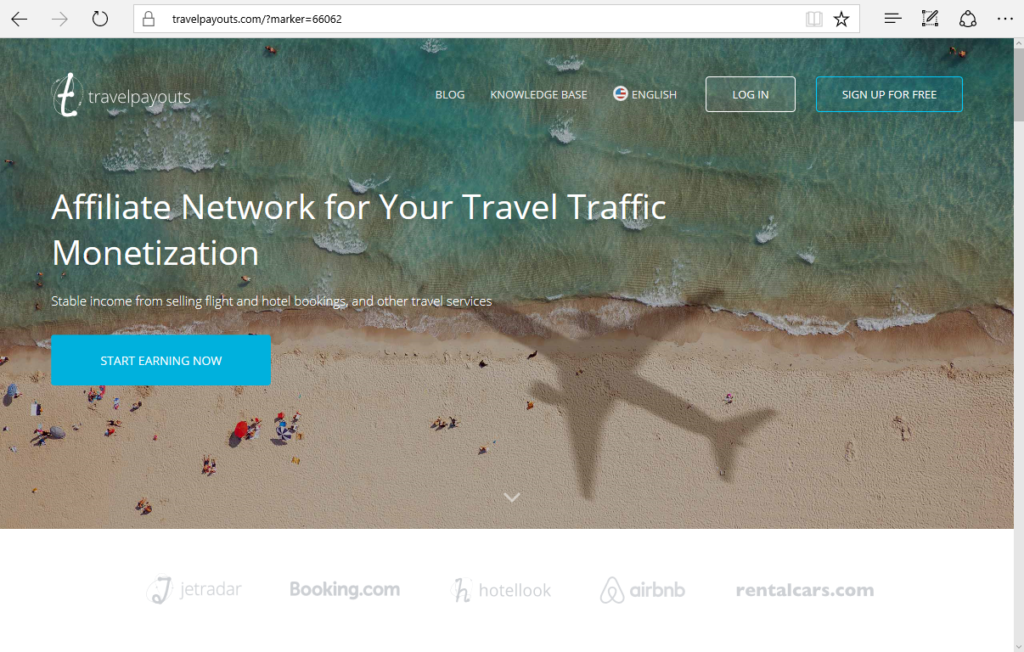 Travelpyouts provides customers with various comparison tools and offers on flight and hotel bookings. They include the whole choice of travel services like air travel, hotels, car rents, insurance, relocations and more. So with Travelpayouts, you can help a traveller to arrange a holiday and increase your pay.
As an affiliate partner, you can earn up to 60% to 70% per sale. The dashboard, technical attributes and promo tools are of premium class. For airplane ticket, you make $9 and $20for hotel booking. They have direct affiliate program.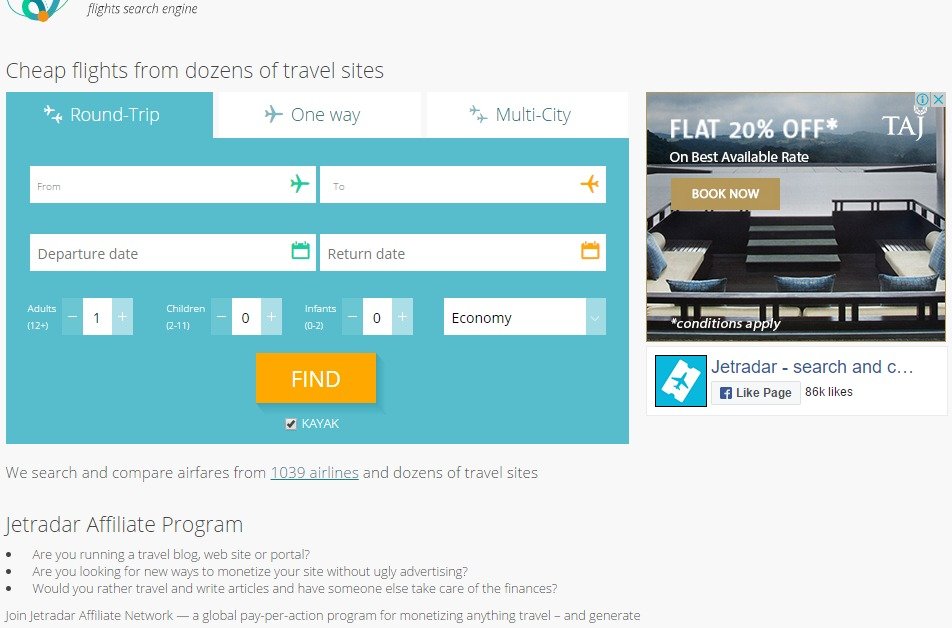 It is yet again fastest online search engine for flights at global level. It also offers comparison tools for flights, carrier offers and book the reasonable airline prices available. When you refer your site visitors to them, you earn commission up 70% ($3500) per sale depending on the traffic. They do not cancel the affiliate commission in case of cancelations being made by referred clients. Their affiliate network partner is CJ.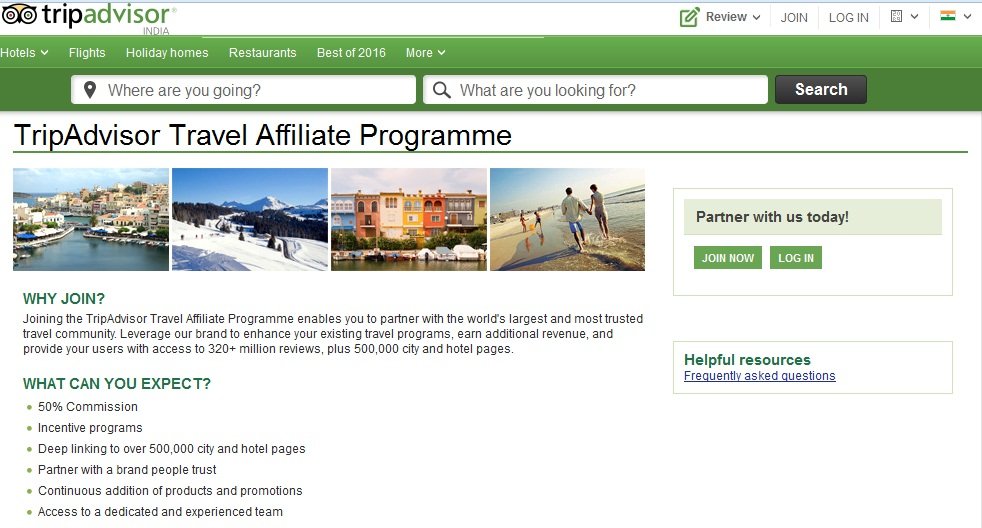 The USP of joining TripAdvisor affiliate program is that it offers your clients with as many as 5 lac hotels to compare. This plus point helps you in attracting huge traffic towards the site. They do not pay you commission per sale, but instead the number of users you direct to their website.
You can make up to 50% commission by the clicks hit by your users on their site. The regular click-out rate is $.15 to $.75 per click.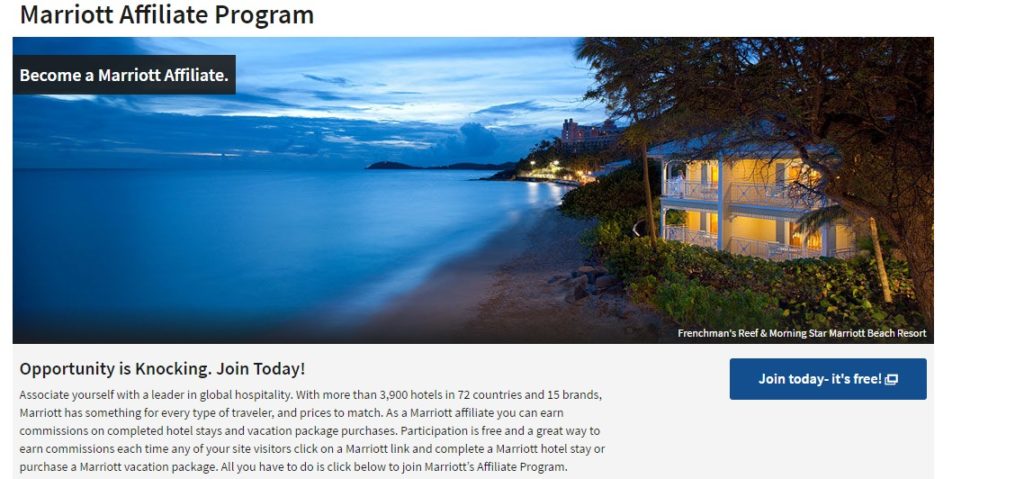 Marriot is a leader in worldwide hospitability. The Marriot chain of hotels count around 4000 in 72 countries. They offer hotel deals and vacation plans and easily fit into everyone's needs.
The affiliate program of is divided in two types and render commissions in two separate ways. One is hotel deals offering 4% to 6% commission and vacation plans renders 3% commission.


Booking.com is another popular name in the list of travel bloggers which pay high commissions. It is leader in providing unassailable hotel offers to tits clients without any extra booking charges.  So get the chance to associate your business to the world's most renowned online lodging booking platform.
They have a record of paying very good commissions to their affiliates which range from 25% to 40% as per the bookings made.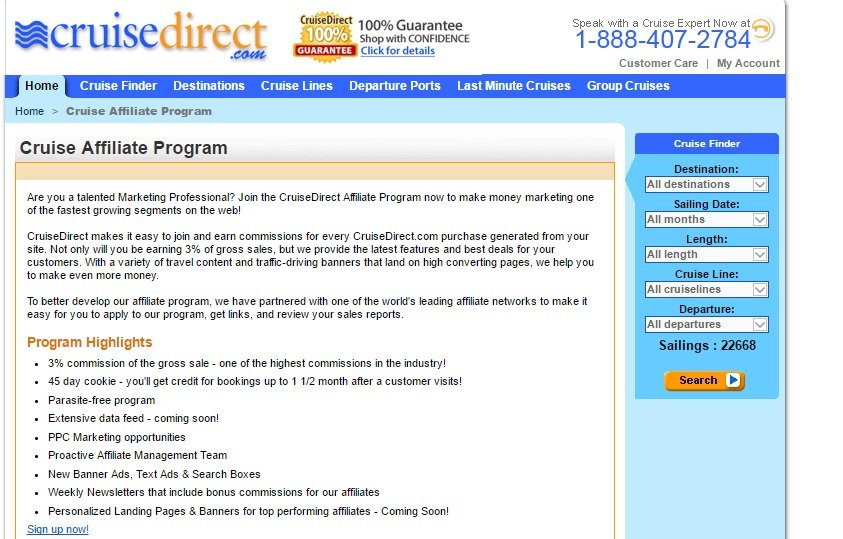 Cruising is becoming the new craze for young and old generation altogether. It is always exciting as well as relaxing when we cruise from one place to another. Cruisedirect is a leading online cruise travel firm which offers great deals on cruise vacation.
You can earn 3% commission by referring you clients to avail the cruisedirect.com services. They have tied up with CJ, the most popular affiliate network that provides links, banners and great offers.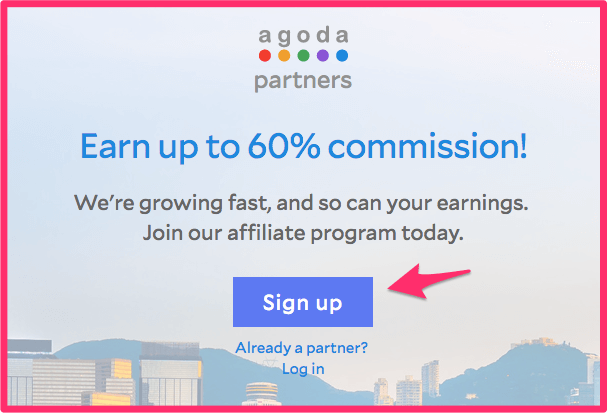 Agoda is the fastest growing travel website on which you book hotels and flights and avail huge offers. It offers around nine lakh hotels to choose from and the website and app come in 38 different languages. The affiliate program of Agoda is designed in such a way that the more number of users you send to their website the more money you make.
You can earn up to 60% commission by joining Agoda affiliate program.
Hotels.com is a foremost provider of hotel lodging globally, offering reservation services through its own network of localised sites and call centres.
The affiliate program of Hotels.com will give you access to over 220,000 properties in over 70 countries. It also provides you with bilingual solutions in numerous currencies, intended to convince your invitees into affiliate sales.
You will receive high competitive commissions along with high converting affiliate tools.  The affiliate network partners are CJ, Trade Doubler, AWIN,
Conclusion
Therefore, the affiliate offers that are available to travel bloggers are hotels, flights, cruise, insurance, and apps. The travel affiliate marketing is by far the most profitable niche and can render high returns. The content creation is simple where you don't have to boast of extra features. There are lots of other hidden opportunities which might be exclusive offers, paid trips, etc.
Though travelling is still a developing segment, but it has far reaching results when it comes to paying high commission. It is indeed an endless niche, but if your content and link building tactic is good, you can create wonders.