Beauty is the uprising and most popular niche in the present market. Many beauty bloggers and YouTubers are making huge money by joining the affiliate programs of the beauty products. It might be that this post doesn't seems interesting to male candidates, but folks, if you pay little attention towards these high paying beauty brands, you can make real good money. The cosmetics industry has grown immensely in past few years with an overall revenue of USD $170.
If you have your YouTube channel or a beauty blog, then you can benefit highly from the affiliate programs of these beauty brands. These cosmetics have a high demand in the present market as no one wants to compromise on the prettiness of their body. People of every age are concerned about their outer beauty and wellness of the body, so they only trust a few brands which give promising results. These beautifying brands cover products which will help in beautifying you from head to toe.
All the beauty bloggers can endorse the products of famous brands and earn good commissions. For bloggers, this post will provide information about the best beauty brands which will payout high commissions if you join them as an affiliate.  So, let's check out the affiliate programs of the popular beauty brands and their percentage of commissions earned on sales.
10 best Affiliate program for beauty bloggers
1. Lancôme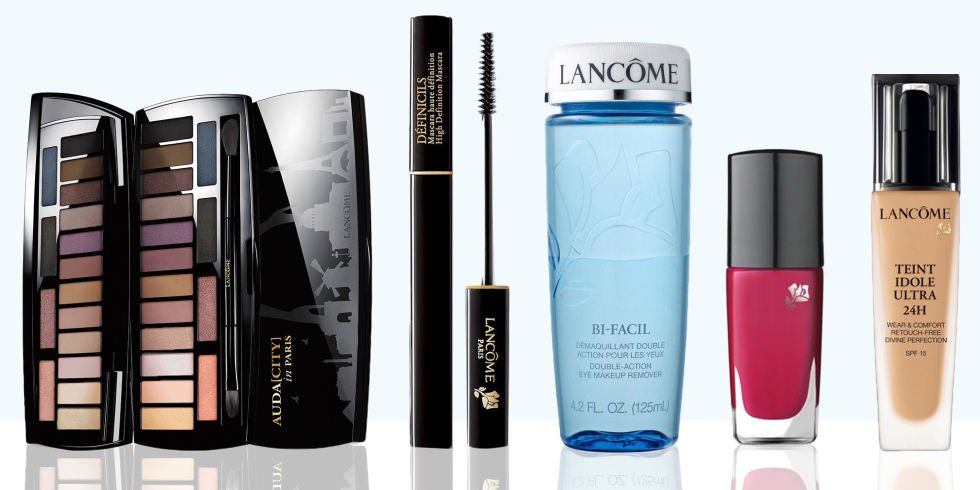 Affiliate payout: 2%-6%
Network: Awin and Sovrn
Lancôme is a favorite cosmetic brand of the USA which deals with skin care, fragrance and makeup. Lancome foundation comes in the top 10 face foundations in the world.
Lancôme offers great benefit thru its Elite rewards by shopping, sharing and connecting with Lancôme. LinkShare conducts the affiliate program of Lancôme wherein one can earn up to 6% of commission on all the products, 2% for old user and 6% for new users. Once your site is approved, you will be provided with different types of reference links.
Earn up to 5% Baseline commission
30 – day cookie window period
Access to banners and visuals for use.
Ability to promote the latest on-site promotions.
2. Sephora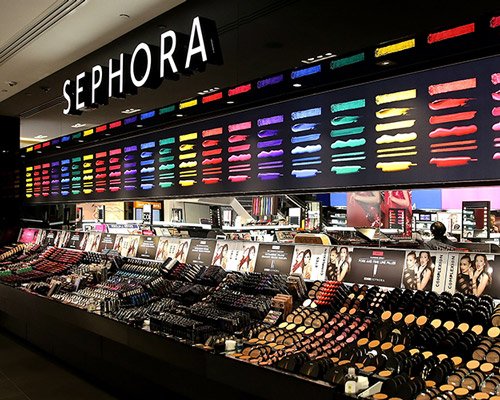 Affilate Payout: 8%-10%
Network: Rakuten
From iconic brand products to daily use products, Sephora offers its affiliates a wide range of cosmetics to promote. By signing up for Sephora's affiliate program, you can get hands-on with more than 200 brands and 13000 plus quality products.
Sephora has tied up with LinkShare to offer you the tools to earn great commissions, managing all the orders, shipping, and billing processes. Along with really good commissions, all the affiliates get free shipping and exclusive offers.
Earn commission on all products.
Free shipping over $50 and free samples with every order.
Affiliate only special offers and promotions.
Access to promotion banners and creative graphics.
3. The Body Shop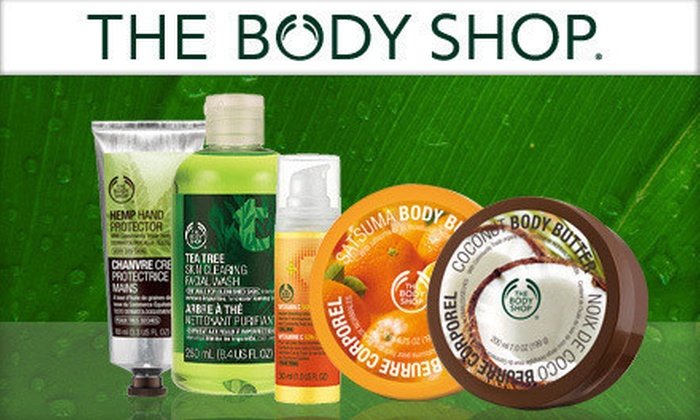 Affiliate payout: 8%
Network: Awin
The Body Shop is the first brand which was against testing products on the animals.  The brand believes in enriching the environment and not exploiting it for our benefit. That is why all the products here are vegan and do not contain any harmful substances. Apply through the network for body shop affiliate program and get access to exclusive offers.
Earn up to 8% commission.
30-day cookie window.
Payment every 30 days.
Exclusive affiliate offers.
Dedicated affiliate team.
4. Claire's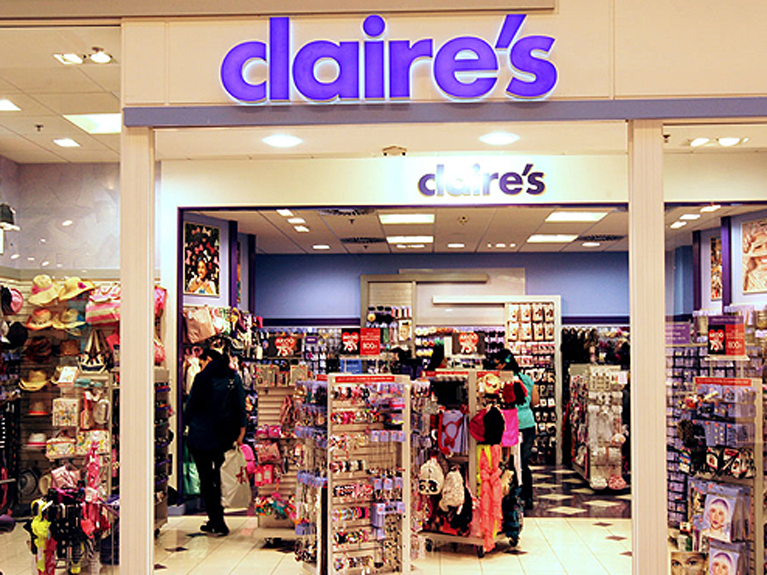 Payout: 8%
Network: Share A Sale
Claire's is a global brand presenting cute and high-quality fashion jewelry and accouterments for young women, teens, tweens & kids. It provides an exceptional shopping experience both in-store and online in both branded and licensed products.
If you join the Claire's affiliate program, the commission ranges from 8 to 12%, and other spurs include all screen sizes banners, customer support, international campaigns, and 30-day cookie length. For receiving these great benefits, just apply for the affiliate program through CJ, understand its terms and get started with reaping profits.
Earn up to 5% commission.
30 – day cookie period.
Get dedicated support and help.
Access to banners for mobile and desktop.
Access to global campaigns.
Exclusive discounts.
5. 100% Pure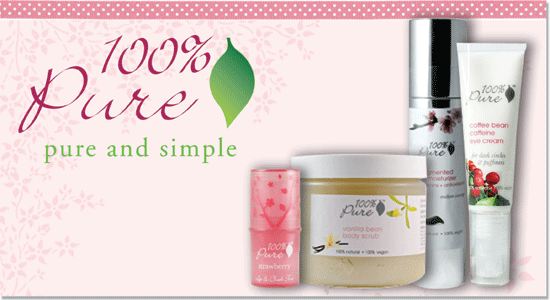 Affiliate Payout: 8%
Network: Ascend
100% Pure offers a wide range of natural make-ups focussed on healthy skin care, blush makeups with bath and body products. The products are totally free from unsafe toxins and are made of high-quality ingredients.
The affiliate program of 100%Pure is very intuitive and pays 8% commission on sales ($80 +), as well as bonus promotions and giveaways. The members are provided full support thru the affiliate management team and comprehensive resource center.
Earn up to 8% commission.
45 days cookie period.
Exclusive brand deal for long term affiliates.
6. Eccobella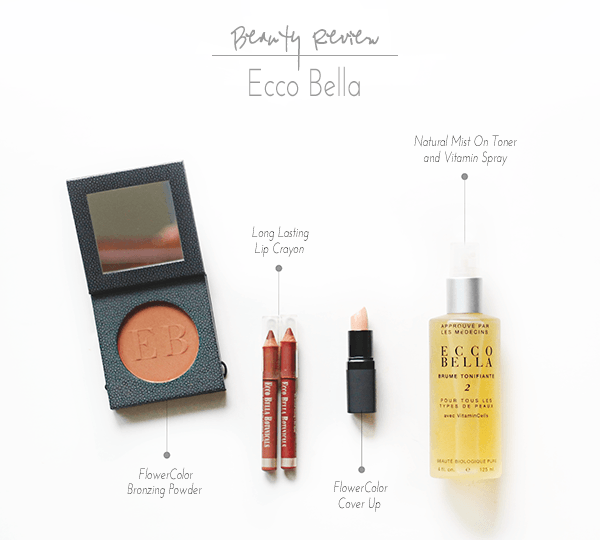 Affiliate Payout: 10%
Network: Eccobella
Eccobella is yet another brand that deals in beauty products from the universe of organics and nutraceuticals. Eccobella offers great value to its affiliate in the form of promotional discounts, exclusive gifts, etc. It is world's leading inventor in natural beauty products which are totally harmless to all skin types.
The affiliate program of Eccobella offers you a 10% commission on sales and the rest of other things like customer service, order processing, and shipping will be handled by them. The brand will also provide you with the tools to excel in your promotional campaign, like attractive banners, creative graphics, etc. The process is easy and you can just with placing links, banners, or top products on your beauty blog and start making money.
Earn up to 8% commission.
Access to the management team.
Access to create graphics and banners.
You can choose the top products to promote.
7. H20 +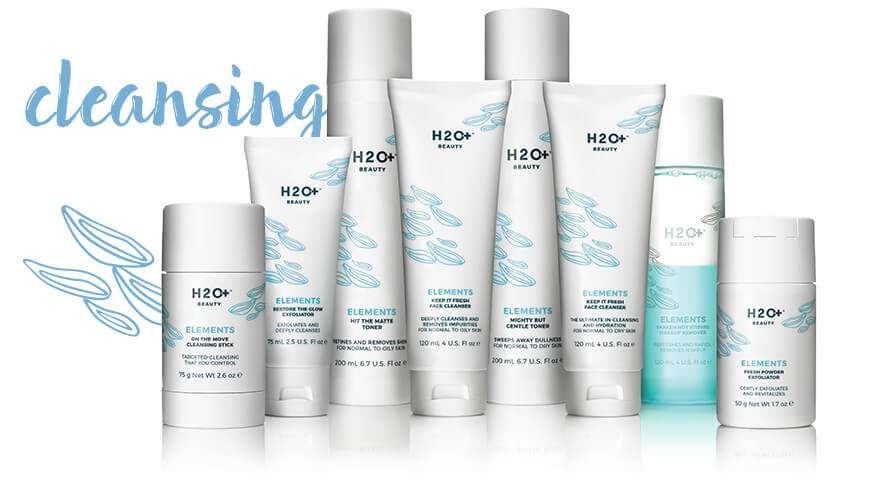 Affiliate Payout: 8%
Network: Share A Sale
H2O+ Beauty unites powerful combination on earth with the modern advances in skincare technology. This results in the creation of efficient, high-quality skincare products that serve as the means for its customer to describe good looks on their expressions.
As an affiliate of H2O+, you will earn an easy 8% commission on all the purchases made thru your website. Pepperjam will provide you with the support required to endorse H2O+ Beauty effectually. You will have full support from the team of dedicated affiliate managers. You can use text links, banner ads, and product feed as campaign options. Get going with the reliable affiliate program of H2O+.
Commission starts at 10%.
Access to banners and tracking link.
30-day payment cycle.
 8. SebaMed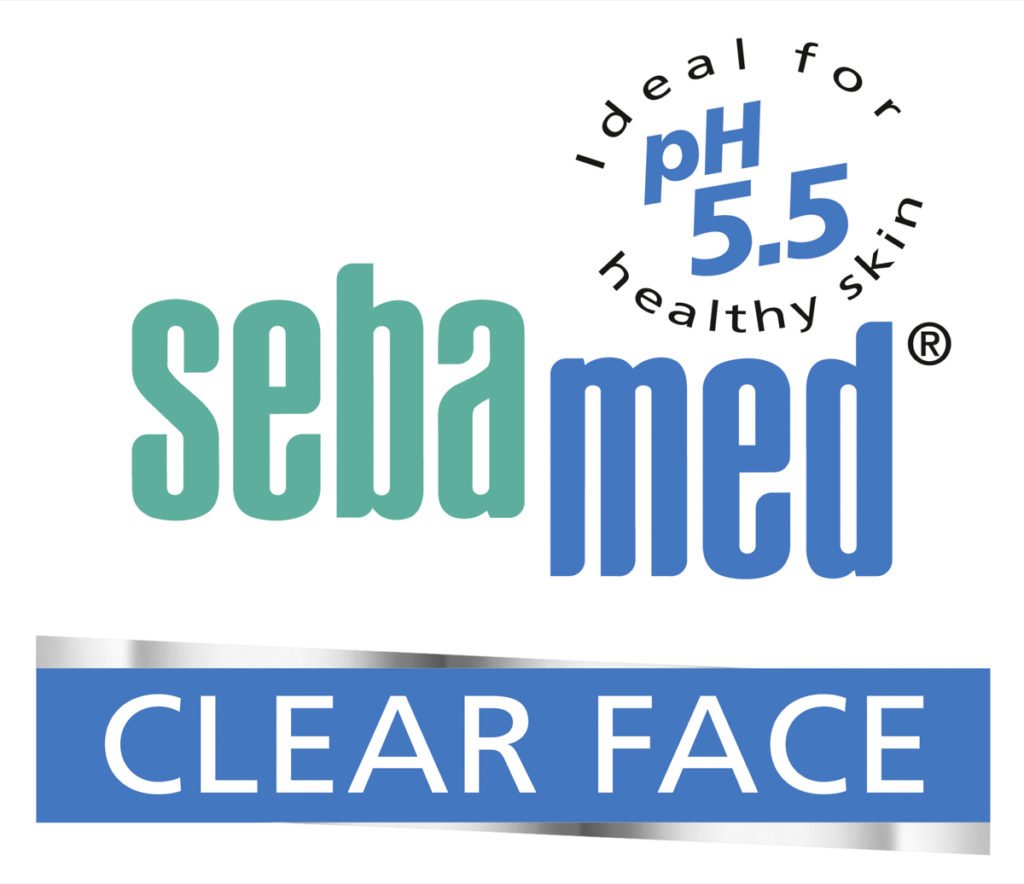 Affiliate Payout: 8%
Network: Flexoffers
Sebamed is a well-known brand for those who desire a flawless PH 5.5 healthy skin. Sebamed deals with products that are best for all skin and hair types. Dermatologist recommends skincare products of Sebamed in over 85 countries and supported by over 150 clinical studies.
You too can join the campaign and spread the word to help people get the best skin care products. Your customers will benefit from the Sebamed USA VIP Club, refer a friend saving, free shipping and much more. Join the program and start earning by endorsing the best skincare products.
Commission up to 8%.
21 days cookie period.
Free shipping.
9. Shiseido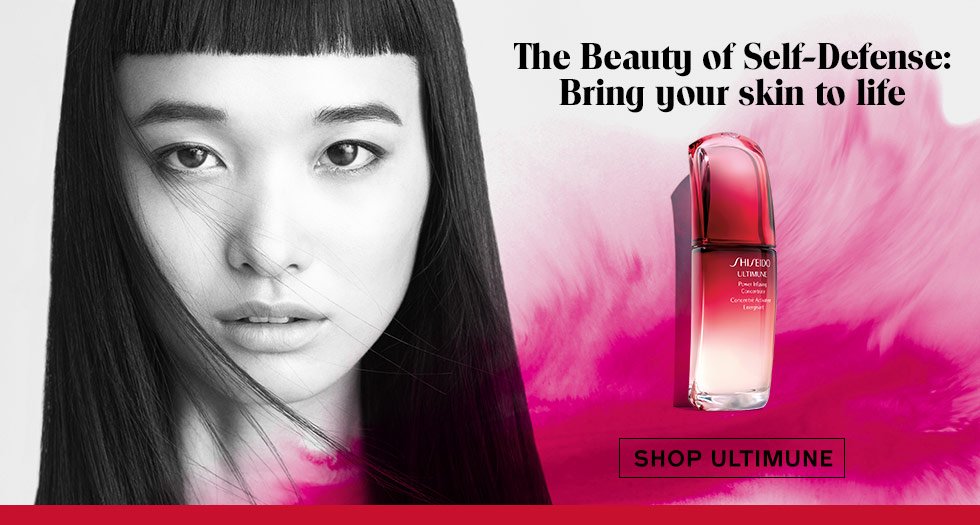 Affiliate Payout: 8%
Network: FlexOffers
Shiseido offers the premier quality products in revivifying and anti-aging skincare, cosmetics and perfumes with 140 years of technology. It is one of the oldest makeup companies in the world. It is also a trusted brand among many members all over the world.
Shiseido also offers an affiliate program for its members and gives them the opportunity to connect with the world's most trusted cosmetic brand. But before joining the program and starting making money (8% commission) from it, one has to adhere to the guidelines of Shiseido.
Competitive commission rates.
7 day cookie period.
Access to banners.
Access to exclusive offers.
To add a banner ad for these brands to your website follow these steps:
In your Affiliate Center, click on the "Search Offers" and go through the list of offers or find your particular offer in the search box given. Choose the Banner campaign you want to use by clicking on "Request Offer." The offer will then go into your "My Offers" section. Go on "My Offers" tab at the topmost area of your screen and once there, search the banner campaign you just opted and click on the "Get Creatives" button next to the offer.
A list of various banner sizes will be seen and you can review each ad size. Click the "Get Code" button next to the banner size you would like to add to your site. A new window will open and there you can click on "Select Code" button and the banner code will be copied to your clipboard. Now you can go to your site and paste the code within your site's code to display the banner.
How to endorse your beauty blog?
To endorse your beauty blog, every blogger needs to have a definite strategy. Social media marketing is the best of all which will help you in getting quick results. Let's explore few best ways to promote your beauty blog:
YouTube Videos- How to use videos are a big hit when it comes to such beauty products. So you can put the affiliate link of the brand you want to endorse and create an informative video. Do visit this link on How to Earn Money With Youtube Videos.
Guest Blogging & Forums– Create a beauty blog might not be a challenge but you need to endorse it at various platform like forums. Also go for guest blogging on the famous beauty bogs and get recognition among others. Read out post on –The Best Guest Blog Practices to Build Authority to Your Site.
Content Planning- Content is the key source which helps in building blog authority. Bloggers can create makeup tutorials with up-to-date information about the new range of cosmetics coming up.
Email marketing-Every now and then, you will notice a new range of beauty products being launched, so you just need to create a mailing list and keep sending emails to your clients and get their attention. Read our post on –How to use email marketing in promoting your products?
Conclusion
The above-mentioned affiliate programs for beauty bloggers are the best ones, and they offer many extra benefits along with high commissions. A few brands do not have a direct affiliate program, so they take help of third party network to provide them with an affiliate link.
These programs at:
I hope you enjoy connecting with these beauty brands and become their loyal members. You will definitely benefit from these best affiliate programs for beauty bloggers.